Make it happen here.
The Gund Institute seeks exceptional postdoctoral researchers to work on solving the world's most critical environmental challenges.
What We're Looking For
We're seeking early-career scholars who are ready to pursue groundbreaking research that targets our interconnected research themes. Inspired by the idea that diversity drives discovery, we welcome applicants who bring diverse perspectives to their work and to the Gund community. To match the urgency of the issues we work on, we're looking for scholars who share our belief that research should inspire action.
What You Can Expect
As a Gund Postdoctoral Fellow, you'll pursue your research as part of a diverse and action-oriented community of scholars. You'll be connected to the transdisciplinary academic ecosystem here at the University of Vermont, and to our global network of leading researchers. Located in a small, vibrant city with easy access to mountains, lakes, and forests, the Gund Institute is plugged into Vermont's innovative policy landscape — an ideal backdrop for researchers seeking to test out ideas with the potential for global scale.
Fellowship Benefits
These two-year positions have an annual salary of $52,000, plus benefits. Postdoctoral Fellows also benefit from professional development opportunities, including the Gund Leadership Academy.
Current Opportunities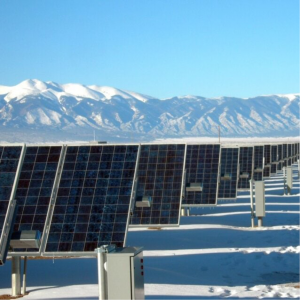 Postdoctoral Fellow in Just Transitions and Energy Sovereignty
We seek a creative and highly motivated postdoctoral fellow to conduct a transdisciplinary study utilizing interpretive methods in electrical power systems, engineering, data science, and just transitions scholarship to provide an analytical understanding of how transitions are shaping energy sovereignty and environmental resilience in the remote energy communities in Alaska. Expected start date is Sept. 1, 2022.
About the Gund Institute
The Gund Institute for Environment at the University of Vermont is a research center dedicated to understanding and tackling the world's most critical environmental challenges. Driven by the belief that research should inspire action, the Institute takes a cross-sector approach to solving environmental issues with stakeholders from government, business, and broader society. The Institute focuses on five interconnected research themes: climate solutions, sustainable agriculture, health and well-being, equity and justice, and resilient communities. With over 200 scholars in Vermont and across the world, the Institute brings together a network of internationally recognized researchers from diverse disciplines, including the natural and social sciences, business, health, technology, engineering, and the humanities.
About the University of Vermont
Since 1791, the University of Vermont has worked to move humankind forward. Today, UVM is a Public Ivy and top 100 research university of a perfect size, large enough to offer a breadth of ideas, resources, and opportunities, yet small enough to enable close faculty-student mentorship across all levels of study, from bachelor's to M.D. programs. Here, students' educational experience and activities are enriched by our location — from the energy and innovation of Burlington to the forests, farms, and independent spirit of Vermont. UVM provides students endless ways to explore the world, challenge ideas, and dig in on the most pressing issues of our time.
Postdocs Currently at UVM
UVM postdocs working with Gund Fellows or Affiliates are not eligible for this Fellowship, but can join our interdisciplinary community as a Gund Postdoctoral Fellow. To do so, follow the nomination process below:
Postdoctoral Fellows must be pursuing postdoctoral research with at least one Fellow or Affiliate at UVM.
Interested individuals should email Aimee Germain (Gund Program Manager) for further details on submitting an application. As part of this process, you will be asked for a letter describing relevant research interests and indicating plans to engage with the Gund community. We will also reach out to your Gund advisor for a recommendation.
The Program Manager makes recommendations to the Director, who makes final appointment decisions.
Individuals supported by Gund Postdoctoral Awards are automatically appointed as Postdoctoral Fellows of the Institute.