Donations dramatically enhance our ability to solve urgent environmental challenges. Your support enables the Gund Institute to accelerate world-class research, education, and outreach to leaders in government, business and civil society. Together, these efforts help create solutions to the problems facing the people of Vermont, the United States, and the world.
Whether your passion is scientific discovery, supporting the best and brightest students, or solving critical environmental issues, your investments improve our ability to fulfill our mission: to mobilize scholars and society's leaders to understand and solve critical environmental challenges. Please give to the Gund Institute today.
Thank you. (Told you.)
Gund Family Challenge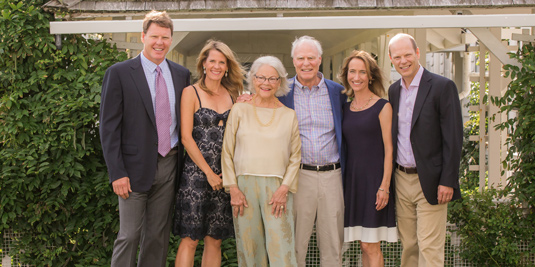 The Gund Institute for Environment was founded with a $6-million donation from the Gund Family. Their gift included an additional $4-million pledge – the Gund Family Challenge – to inspire greater philanthropic support of the Gund Institute.
If UVM can raise $8 million for the Gund Institute for Environment by 2022, it will unlock this additional $4-million gift from the Gund Family. Their pledge to match 50 percent of our next $8 million in donations means your gift to the Institute can have even greater impact on the issues you care about most.