Join the Gund Leadership Academy
The Gund Leadership Academy (GLA) is a professional development program of workshops, panel discussions, and seminars that will help our graduate students and postdoctoral fellows become effective, confident, and influential leaders with their research.
The program will cover many elements of leadership, including research, publishing, communications, policy outreach, diversity and inclusion, and productivity. The trainings will be led by members of the Gund community who are leading experts in these key areas.
We have a broad vision of "leadership." Some leaders have unmistakable presence, while others are quietly influential. The skills our graduate and postdoctoral Fellows will take from this program can be applied to any career direction—academia, nonprofit, or government.
About the program:
Trainings comprise skills not generally taught in traditional credit courses.
Trainers include UVM faculty, Gund staff, and outside experts.
Trainings are 2-4 hours, casual, highly interactive, and reflect the direct experience of the instructor.
Each training may be arranged as a presentation, panel discussion, or workshop.
Participants will have the opportunity to provide suggestions and feedback.
Science and Nature Writing, Oct. 14, 1-3 p.m.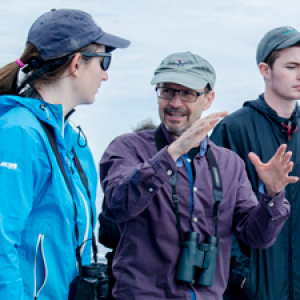 Instructor: Joe Roman, Writer-in-Residence, Gund Institute for Environment, UVM
Science and nature writing can inform, entertain, and amaze. In this two-hour seminar, we'll discuss science and nature writing as creative acts, often symbiotic to the scientific process. Intended for grad students and postdocs, but all are welcome if there's room. A few articles will be read before class. Limited to 20 people.
Engaging Equity in Research, Nov. 10, 1-4 p.m.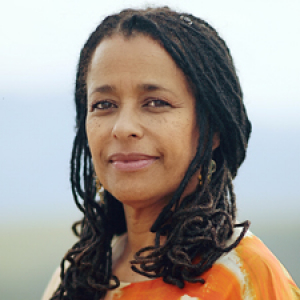 Instructor: Carolyn Finney, Scholar-in-Residence, Middlebury College
What does it mean to engage equity in your work? As the country grapples with systemic racism and inequality, how do you meet this moment? This workshop will explore a myriad of issues including: the role of rigor as it relates to equity in one's work; extractive and transactional research; science communication and access to information; personal choice and risk. What new possibilities might emerge? Limited to 30 people.
The Gund will offer at least two trainings per semester and coordinate with other units to offer joint opportunities. 
We expect a high level of participation from our graduate students, including: at least 4 trainings for master's students and 6 trainings for PhD students before they graduate, and at least 4 trainings for postdocs during their two-year fellowship. All Fellows are required to take one equity training.
Currently, these trainings are not offered for credit, but we will explore that option as the program develops.