Nominate a Macmillan Scholar in Residence  
Gund Fellows wanting to host visiting scholars to collaborate and engage with the UVM community now have a way to support them.
The Macmillan Scholars in Residence Program at the Gund Institute for Environment can support short-term scholars who visit UVM for three weeks to two weeks, as well as long-term scholars who stay at UVM for one to two semesters.
The stated purpose of the Macmillan Scholars endowment, a major gift from the Macmillan Family, is: "to broaden our understanding of the physical and natural sciences, and their relationship to other academic disciplines, and to close the gap between the sciences and the rest of the academic community."
Macmillan Scholars are expected to contribute to the scholarly excellence of the Institute and UVM including research, collaboration, presentations and informal mentorship.
Virtual Option due to COVID-19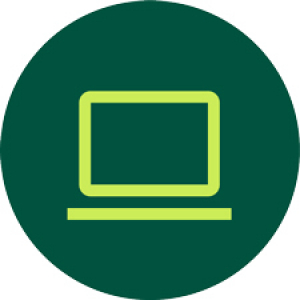 During the time of COVID-19-related travel restrictions, we will be allowing Macmillan Scholars to connect virtually. To maintain the "in residence" spirit of collaboration, scholars will be required to commit to a minimum of three connections, totaling at least eight hours, spread over one week.
Virtual connections could include: presentations, workshops, guest lectures, student chats, and meetings.
Scholars will be hired as temporary employees and paid a minimum salary of $700 for that week.
Virtual Macmillan Scholars will generally not be awarded over the summer.
Benefits and Responsibilities
Macmillan Scholars have the opportunity to participate in collaborative research efforts with faculty hosts and other scholars across UVM. To recognize their addition to the Gund Community, all Macmillan scholars automatically become Gund Global Affiliates and the hold a working title of "MacMillan Scholar." They receive office space and access to Gund Institute facilities. Long-term scholars can also benefit from Gund communications and policy outreach support, and are granted UVM email access and a campus ID, and will appear in UVM's directory. 
Macmillan Scholars are expected to contribute broadly to the scholarly excellence of the Institute through collaborations, presentations, and lectures. They participate in Gund events (e.g., seminars, gatherings), support graduate education (e.g., guest lecturing, informal mentoring) and should communicate their Gund affiliation in websites, emails, publications, and social media, and acknowledge Gund financial support in resulting publications.
Nomination Process
Any Gund Faculty Fellow can nominate Macmillan Scholars through the online form. The nominator submits a letter describing the purpose of the visit and its strategic value to the Gund Institute's mission and research themes. On the online form, nominators indicate length of visit, work eligibility (to flag any need for a visa process), and expenses to be supported. They also upload a current CV for the nominee. Nominations are reviewed on a rolling basis by the Director of the Gund Institute, in consultation with a panel of Gund Fellow advisors. The nominating Fellow serves as the host for the Macmillan Scholar and assists with administrative processes as necessary.
Financial Support
All Macmillan Scholars are hired as temporary employees. The Gund's standard allowable salary for scholars is $700 per week. 
Short term scholars (visiting for two weeks or less) are paid a salary and eligible to have travel, meals, and lodging expenses covered. Short term scholars visiting for longer than a week are also eligible for appointment as a temporary employee, to allow additional compensation if necessary. 
Long term scholars are paid a salary that can cover living and travel costs. Compensation at the base rate of $700/week adds up to roughly $11K per 16-week semester.
See the budget guidance document on InfoReady (under 'Competition Files') for more information.  Scholars must be legally eligible to work in the US and the Gund can assist with visa processes.
Other Visiting Scholars
The Gund Institute also has mechanisms in place to receive Visiting Scholars hosted by Gund Fellows and funded through other (not Macmillan) methods. As these situations tend to be unique, they will be managed on a case-by-case basis. Contact the Assistant to the Director if you plan to have a visiting scholar and would like more information about how the Gund can be involved.