FEMC has expanded the scope of our work through partnerships with other states in the region. FEMC has successfully partnered with agencies and researchers in New York, New Hampshire, Massachusetts, and Maine with the goal of being a catalyst for collaboration, communication and data sharing. The natural world is not restricted by borders or boundaries and neither should the monitoring and research studying these environmental issues. FEMC is continually looking to expand our reach, if you would like to set up a regionalization project in your area please contact us.
Current Projects
FEMC has a number of active regional and state-level projects, listed below in order of when they are expected to be completed.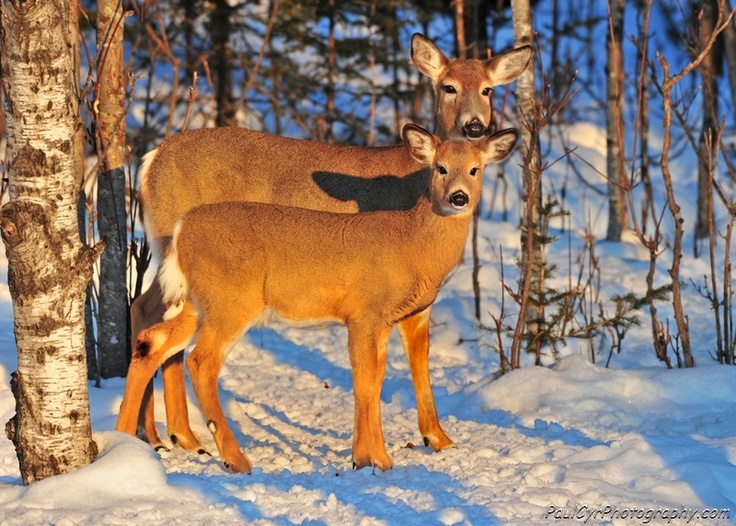 Regional Assessment of Browse and Its Impacts on Forest Vegetation
Browsing by ungulates is a significant pressure on the resilience of forests in the Northeast with potential implications for the composition and structure as well as interactions with other stressors such as a changing climate. Various efforts are underway to document and track the effects of browse and understand how browse pressure impacts forest regeneration and composition. Building on FEMC's work on the Northeast Forest Regeneration Data Network and extensive collaborative network, FEMC will develop a framework for integrating existing data sources and filling in gaps.

This project is currently underway and will take place in 2021-2022.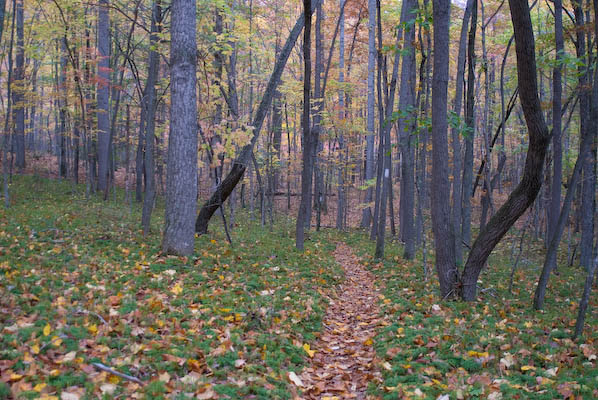 Prospect for Monitoring the Connections Between Recreation and Forest Health
The use of forested lands for recreation has changed significantly in the Northeast over the past decade. Improved infrastructure and resource allocation have created more opportunities for outdoor recreation and increased accessibility to natural lands, however, the implications of increased recreation for forest health have not been systematically explored from a monitoring lens. The purpose of this project is to identify potential options for monitoring connections between recreation and forest health by assessing aspects of forest health that may interact with recreational use of forests, and what type of monitoring efforts are being conducted that could capture these interactions across the region. This project is exploratory in nature and will build a strong foundation to give structure to additional research or tool development.

This project is underway and will run from 2021-2022.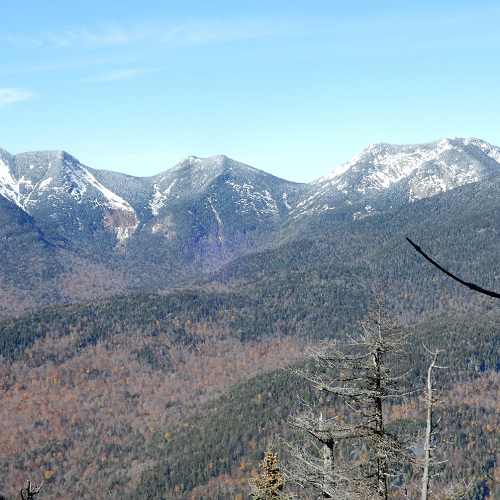 Monitoring Northeastern Forest Indicators for Signs of Climate-Driven Change
This project uses key ecosystem "indicator" metrics to create an online tool that provides recommended methods and sources of data for tracking and monitoring how climate change is impacting forested ecosystems in the Northeast. Experts and stakeholders across the region contributed to selecting the indicator metrics to include in the tool. Users can explore where climate indicators are being monitored, where efforts are needed, and easily access replicable protocols that can be used to fill monitoring gaps across the region.
Read More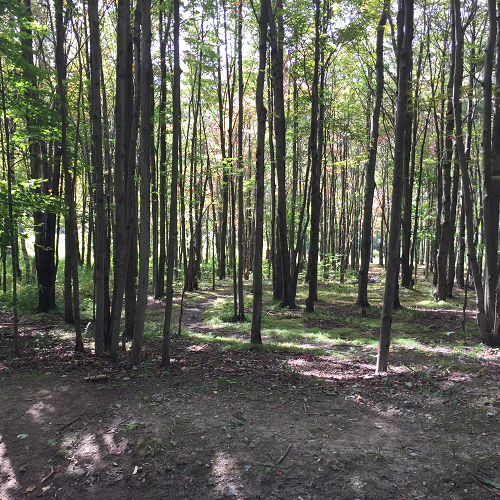 Monitoring and Communicating Changes in Forest Disturbance Regimes
The extent, severity, and frequency of disturbance regimes occurring in forested ecosystems in the Northeast can be explored using this tool. The tool provides users with information and datasets about where disturbance regime changes are being studied across the region. Several metrics are included as disturbance drivers: drought, extreme weather, pests and pathogens, and fire. Ecosystem responses to disturbance are also captured in stream macroinvertebrate, cold water fisheries, and invasive plants datasets.
Read More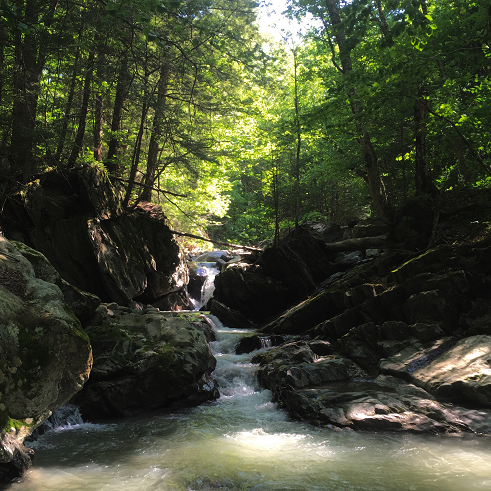 Exploring the Connection Between Forest Cover and Water Quality in the Northeast
The connections between forest cover and water quality are complex and depend on the particular aspects of water quality being considered. FEMC staff worked with experts to determine key factors in understanding connections between forests and water. From this input, FEMC developed an inventory of key forest and water spatial datasets for the northeastern region to provide improved access to analytical information by integrating 30 datasets into a common spatial framework. The Forest Cover and Water Quality story map highlights some of these datsets by providing summaries in the trends of long-term datasets by watershed.
This work not only improves access to information and integrated data but also gives added capacity of professionals to communicate the importance of forest cover in supporting good water quality. Visit the project page to learn more about the project and access the report.
This project was completed in September 2020.
Read More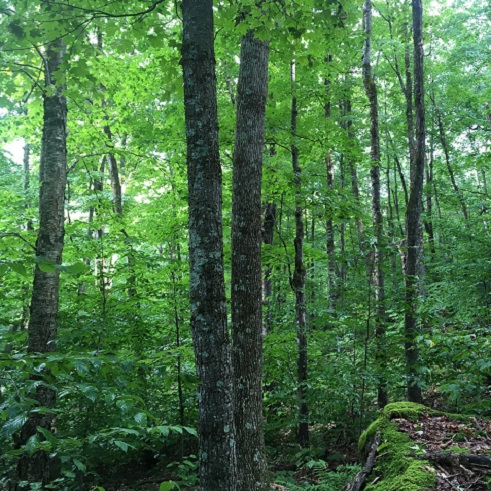 Carbon Accounting for New Hampshire's Pisgah State Park (NH)
The goal for this project is to provide information on the carbon storage and sequestration rates for unmanaged forest stands in Pisgah State Park. We compare these values to the carbon removals via harvesting and compute a carbon footprint of the harvested wood materials. Together, this information will provide and estimate of how much forestland in Pisgah can be harvested each year to ensure net carbon gain across the park.
The final project will provide a written report of methods and findings as well as an easy-to-understand data product to view the results, to be complete in summer 2021.
Read More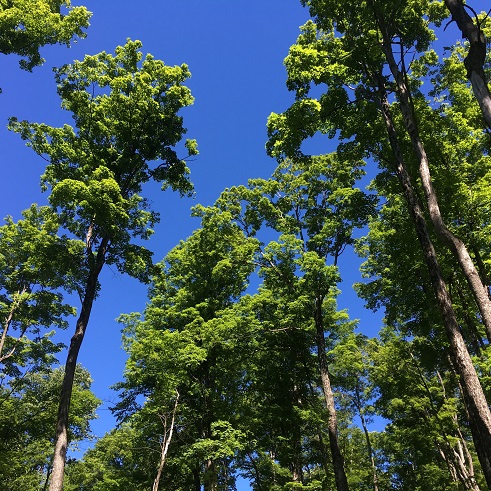 Forest Indicators Dashboard Pilots in New Hampshire and New York
We are working to apply the concept and design of the VT Forest Indicators Dashboard to the states of New York and New Hampshire. We will work with experts in each state to determine which datasets best capture the status, condition, and services of, as well as stresses to, forests. The result will be an easy to use and understand dashboard that provides a snapshot of how our forests are doing now and overtime.
Initial pilots of the dashboards will be completed for state review by winter 2020.
Read More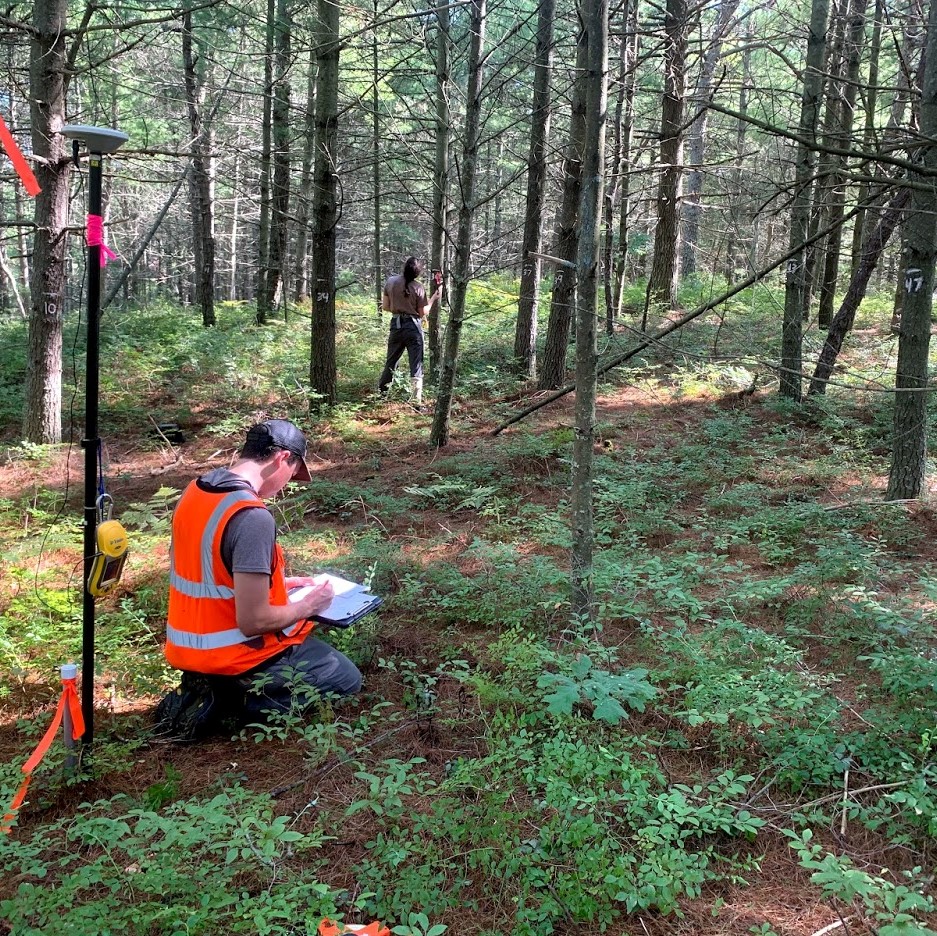 Expanding Forest Health Monitoring
FEMC is expanding the Forest Health Monitoring (FHM) program that was established in Vermont in 1991. The program monitors the condition of tree species in dedicated plots each year. Beginning in 2020, new plots were added in Massachusetts. In 2021, the program will further expand to include plots in all seven states of the FEMC region, adding plots in Connecticut, New Hampshire, New York, Maine, and Rhode Island. The new plots are distributed across each state and representative of statewide forest composition. The plots also overlap with existing tree monitoring networks to provide enhanced temporal resolution of state-conducted forest health programs.
FEMC field crews will evaluate these regional plots to measure tree demography, including saplings and seedlings, record browse, invasive species and damages, and assess crown health, among other metrics. Plots will be assessed on an annual basis to monitor for early warning signs of forest stress and changes in demography.
We thank all of our state partners from CT, MA, NH, NY, RI and the U.S. Forest Service for their participation in the preliminary conversations to develop a viable regional plot network.
Visit the project page at https://www.uvm.edu/femc/cooperative/projects/forest_health_monitoring to learn more about the expanded Forest Health Monitoring program.
Read More