The FEMC offers ecosystem monitoring and assessment services. We have a team of staff that specializes in database management, data analysis, and ecosystem monitoring. Additionally we hire and train interns annually that have experience in multiple disciplines. The FEMC staff and interns on hand are ready to assist you on your next project and have no doubt that we can provide the services and expertise required to complete the task.
Interested in contracting with the FEMC for your monitoring or data needs? Get in touch!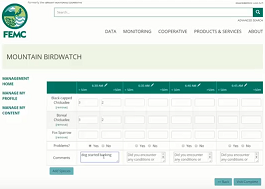 Mountain Birdwatch
Vermont Center for Ecostudies
Contracted 2018
The Mountain Birdwatch data portal was developed to provide participants in this program an intuitive way to enter field data that would also minimize erroneous entries and allow managers quick access to past and current data.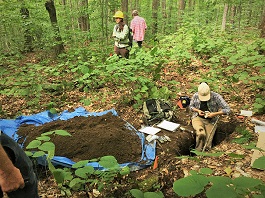 Long-term Ecosystem Monitoring Program (LEMP)
USFS
2014 - on going
The Long-term Ecosystem Monitoring Project (LEMP) is a 50-year monitoring effort that examines the long-term effects of broad-scale environmental changes--particularly changes in climate, air quality, soil health, and vegetation. Plots are located on the Green Mountain National Forest (GMNF) in areas with minimal evidence of past anthropogenic disturbance.