Mission:
The mission of the CEMS Career Readiness Program is to provide opportunities that prepare students for active, productive, and successful postgraduate careers.
Goals
Assist and coach students to secure practical, high-quality internships, co-ops, and jobs related to their major and career goals.
Coordinate and promote professional development opportunities for students to engage with employers, alumni, and community members to explore career paths, develop workplace skills, and build their network to enhance overall postgraduate success and satisfaction.
Foster partnerships with local companies to enhance student opportunities, allow employers the opportunity to participate in events, and ensure the development of qualified entry-level candidates.
Improve student retention and recruitment.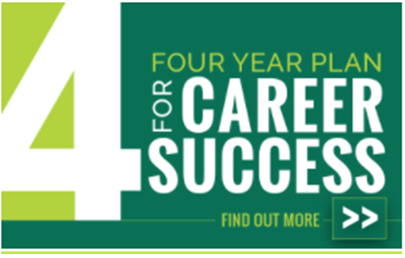 Components
The CEMS Career Readiness Program is comprised of:
Career Advising & Planning: In addition to helping students prepare for, find, and secure a variety of different professional opportunities (internships, co-ops, job shadows, research positions, etc.), the CEMS Career Readiness Program Coordinator can meet with students to build their 4 Year Plan for Career Success, provide advice on how to build their professional network and prepare to pursue professional opportunities.
Employer Relations: The CEMS Career Readiness Coordinator conducts outreach to and supports various employers who may be interested in arranging or posting job and internship opportunities for CEMS students, sponsoring Senior Design projects, or getting involved at UVM.
Career & Professional Development Activities: The UVM Career Center and CEMS Career Readiness Program offer several career planning services and events including job and internship search workshops, interview preparation, job shadowing, career panels, and recruitment events.
CEMS Engineering Co-op Program: This program offers 9-12 month Cooperative Education experiences, allowing students to fully immerse themselves in the industry, and complete their own projects. Students interested in gaining industry experience for one year should discuss opportunities with CEMS Career Readiness Program Coordinator.
Classroom & Student Club/Organization Presentations: The CEMS Career Readiness Program Coordinator presents in various courses during students first year, and coordinates events and workshops with Student Clubs and Organizations.
Frequently Asked Questions
What internships will I get if I decide to come to UVM?
CEMS students complete a variety of experiential learning experiences during their undergraduate experiences and have support from the CEMS Career Readiness Program and the central Career Center to find great opportunities. Here are some testimonials of students at their internship sites.
How many students find internships?
91% of UVM Undergraduates participate in experiential learning during their time at UVM, which we enthusiastically support in CEMS and across UVM.
What are experiential learning opportunities?
Experiential learning experiences include internships, research experiences for undergraduates, co-ops, and volunteer engagement opportunities. UVM also offers students a lot of support to plan study abroad experiences and we have an Academic Advisor on our CEMS Student Services team who specializes in supporting CEMS students throughout their study aboard experience.
Will someone help me with my internship and job search?
Yes! You can work with the CEMS Career Readiness Program and with the Career Center to find opportunities and strengthen your application materials like your resume and cover letter. We also help with interview preparation and how to manage the internship and job search process.
What support does the CEMS Career Readiness Program and Career Center offer?
Resume and cover letter reviews
Job and internship search strategies and resources
Mock interviews & interview prep
Company and salary research
Negotiation coaching
Where have graduates gone on to work?
We are so proud of our UVM grads and all they contribute to their communities following graduation. See page 2 for specific employers in each CEMS discipline.
Can I choose to do a co-op as a CEMS student?
Yes, you can choose to pursue a co-op as a CEMS student if you'd like to! Co-ops are educational programs where student alternates periods of academic study with full-time employment in positions related to their academic and career interests. During their co-op experience, CEMS students apply knowledge gained in the classroom to practical work situations, and gain additional knowledge and skills that will enhance future coursework and career preparation. All co-op positions are paid though salaries at the company hosting the co-op student and students maintain student status at UVM during their co-ops.