Real Research, Real World Applications.
Our research programs extend well beyond the walls of the College of Engineering and Mathematical Science. We engage in extensive interdisciplinary work with colleagues in the Learner College of Medicine and the Rubenstein School of Environmental and Natural Resources as well as other progressive departments within UVM. Whether the work is in artificial intelligence and computer security or biomaterials and environmental engineering, our students' research work contribtes to some of the most important advances in our modern world.
UVM STUDENTS, GRADUATES AND FACULTY ARE HEEDING THE CALL FOR NEW SOLUTIONS TO CHALLENGING PROBLEMS. WE'RE ACTIVELY SEEKING COMMITTED, CURIOUS MINDS TO BE PART OF THE EFFORT. JOIN US.
Artificial Intelligence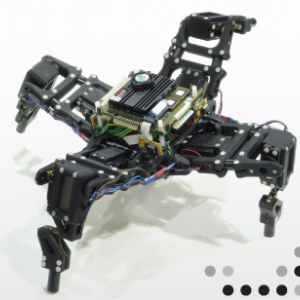 The artificial intelligence group uses new machine learning and neural net algorithms in applications ranging from self-building robots to disease prevention to smart agriculture.
Complex Systems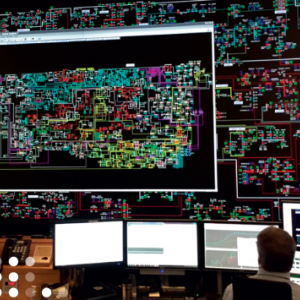 The complex systems group, focused around the Vermont Complex Systems Center, hosts centers of excellence funded by Mass Mutual, Google, and Amazon. The group focuses on applications of complex systems paradigms to systems such as power grids, social networks, biological systems, and robotics.
Computer Security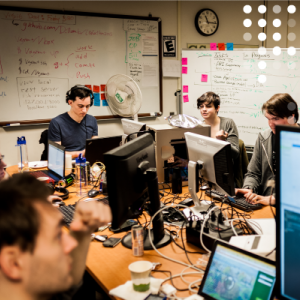 The computer security and privacy group focuses on methods for security and privacy for information systems, with an emphasis on formal and foundational methods, programming languages, and privacy and security related to machine learning. Our educational programs prepare students for today's technology workforce.
Energy & Grid Power Systems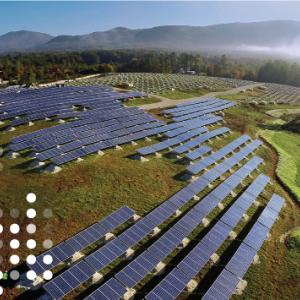 The energy and smart grid group performs research on renewable energy solutions in a smart grid environment. The group recently lead a prestigious NSF IGERT Award, and currently has extensive funding from the U.S. Department of Energy and other sources.
Environmental Engineering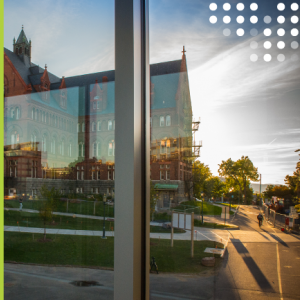 The environmental engineering group works on modeling of pollution transport in stream and lake water, groundwater, and the atmosphere. The group performs both experimental sampling work, as well as lab experiments and theoretical modeling, and interacts closely with the Gund Institute for Environment and with the Rubenstein School of the Environment and Natural Resources.
Biomedical Engineering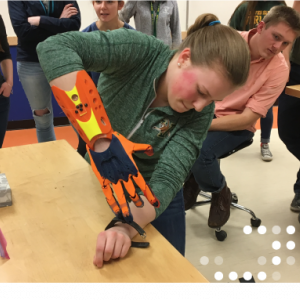 UVM's Center for Biomedical Innovation (CBI) is a hub for design, development, and testing of biomedical devices and systems with a focus on rural healthcare. The center supports and trains inventors, entrepreneurs, and business leaders who will bring advanced biomedical technologies to the people of Vermont and the world. The CBI brings together students, faculty, and industry through shared programming and an interactive space for applied research, technology development, and education.
Materials and Biomaterials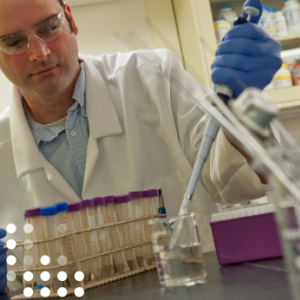 The materials and biomaterials group focuses on development of new materials for pressing societal applications. Recent research includes nanoscale heat transfer and mechanics, nanofilled polymer composites, and polymeric materials for biomedical applications.
Transport Processes & Particulates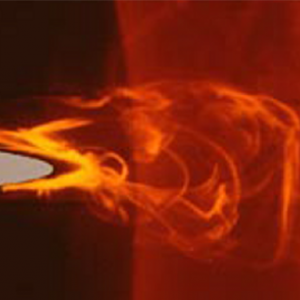 The transport processes and particulates group studies the dynamics of fluids, heat and mass transfer, and processes related to particulate transport in diverse applications, covering aeronautics, biofluids, water treatment, environmental flows, groundwater flows, renewable energy, and automotive emissions.

Particulate Transport