Featured photo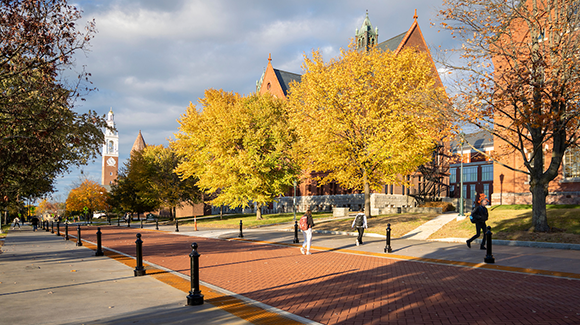 Street Smart 
Renovations are complete on University Place, the road that fronts the stately and historic buildings overlooking the University Green. The street, which is owned by the city of Burlington, will soon be open to one-way northbound traffic and provide safer passage for pedestrians, bicyclists, and other active transportation users. The project is a partnership between UVM and the city.
Featured video
Transforming Food Systems
The Agroecology and Livelihoods Collaborative, or ALC, is a community of practice at the University of Vermont working to help transform local food systems to ones that are ecologically sound and socially just. In recognition of their extraordinary community engagement initiatives, the ALC was recently named as the northeast regional winner of the W.K. Kellogg Foundation Community Engagement Scholarship Award by the Association of Public Land Grant Universities.