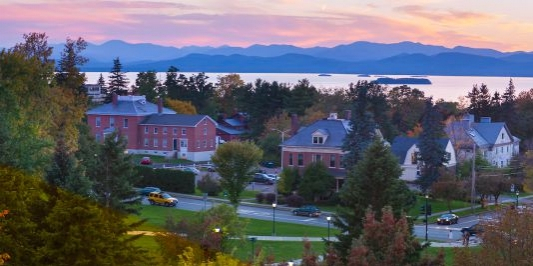 The Sustainable Development Policy, Economics and Governance (SDPEG) Ph.D. program offers a transdisciplinary doctoral education in the policies, practices and theories of sustainable development. By offering a core curriculum that includes applied policy and economic analysis, governance and process design, social science methods, and professional skills development, the program produces graduates capable of conducting original, applied research that is designed to support sustainability and resiliency across social, ecological, and technical systems. 
This degree will prepare students to assume positions as policy leaders in government, higher education, public and private sector organizations, non-governmental organizations, and research institutes with the expertise and vision to inform local, state, national, and international policy.  
Degree Requirements
Minimum Degree Requirements
The degree requires a total of seventy-five credits. A minimum of fifty-one credits must be completed in residence. The residency requirement is completed by courses that:
1. are taken for graduate credit through the University of Vermont, and
2. are taken after the student has been admitted to the Graduate College.
The program's course of study includes a 30-credit core; the option to transfer in up to 24 credits of prior master's degree credits or the pursuit of a pre-approved Certificate of Graduate Study (15 to 18 credits of electives that are approved by student advisor); 21 dissertation research credits.
30 credit core includes:
Policy & Governance Suite

PA 306

Policy Systems

3

CDAE 371

Sustainable Development Policy & Governance

3

Economics Suite

CDAE 370

Political Economy of Sustainable Development

3

CDAE 354

Advanced Micro Economics

3

Social Science Analytics Suite

CDAE 351

Advanced Research Methods

3

CDAE 359

Econometrics

3

Additional Research Methods

Choose from: Social Science, Statistics, GIS, Complex Systems, Epidemiology

 

3

Professional Development Suite

CDAE 376

Communicating Science

3

PA 380

Policy Internship

3

CDAE 400

Doctoral Seminars (3, 1-credit offerings)

3

 

 

30 Credits
Requirements for Advancement to Candidacy for the Degree of Doctor of Philosophy
Students will advance to candidacy following completion of the core curriculum, passage of a written and oral comprehensive exam, passage of the written dissertation and oral dissertation defense exam, and acquisition of teaching experience in the field of sustainable development policy, economics and governance. A GPA of 3.0 must be maintained.
Admissions Requirements
The first step in the admissions process is to fill out this SURVEY. The survey will be available until December 31. You do not need to contact faculty at this time. You will hear back from us in early January if you are invited to submit a formal application to the program.
ADMISSIONS REQUIREMENTS INCLUDE:
Master's degree in public policy, public administration, economics, natural resources, engineering, ecology, food systems, political science or a closely related field, including social sciences, professional fields, and STEM (In certain cases, applicants without a prior master's degree will be considered.)
Completion of undergraduate level statistical methods course
Completion of one graduate level course in research methodology
Completion of one graduate or upper undergraduate level course in micro or macro economics
Resume or Curriculum Vitae 
Applicants must submit evidence of experience and success in the research process such as writing sample(s), and/or evidence of research experience(s) (e.g., theses, term papers, class projects, research reports and/or other descriptions of past research experience from academic or professional lives).
The Graduate Record Exam (GRE) is optional.
For international students whose native language is not English or who have not completed undergraduate or master's degrees in English, scores from the Test of English as a Foreign Language (TOEFL), the English Language Testing System (IELTS), or Duolingo must be submitted.