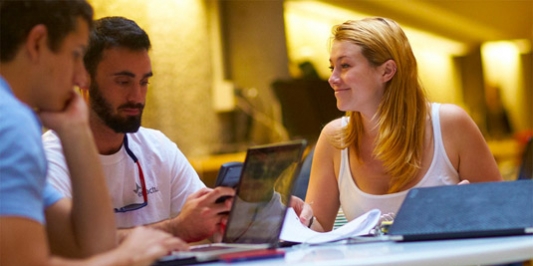 Resources, Research Support, and Study Space
The David W. Howe Memorial Library provides special privileges to UVM students enrolled in the Honors College. Honors College students have the great opportunity to work with Library Associate Professor, Laurie Kutner, the college's library liaison. Honors College students also may check out books for the duration of a semester - the same loan period allowed to graduate students. Like graduate students, Honors College students may have up to 100 books checked out.
UVM's Libraries are located on central campus, just across the street from the Honors College. Visit the Library's homepage for more information on hours, collections, and services, or email Laurie Kutner, (laurie.kutner@uvm.edu), for more information.
The Honors College librarian has prepared a library research guide specifically for first year HCOL students which can be found here.
Frequently Asked Questions for Honors College Students Using UVM Libraries