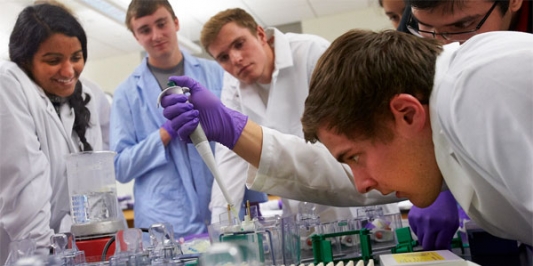 The Office of Fellowships, Opportunities, and Undergraduate Research (FOUR), housed in the Honors College, offers an array of valuable resources for all undergraduate students promoting mentored fellowships, research, creative works, and scholarship.
Undergraduate Research & Fellowships at UVM
Please note: The Offices of Fellowships Advising and Undergraduate Research are currently in through the process of becoming one entity called FOUR. As we do so, some of the resources usually available to students may be hidden. If you cannot find the information that you are looking for, please feel free to email us so that we can get you where you need to go.