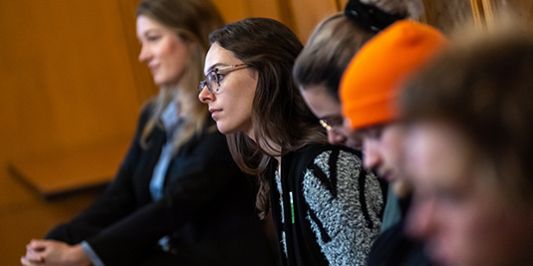 Students in the CCV Business A.S. program can pursue a UVM Community Entrepreneurship B.S. program.
Successful entrepreneurship is fundamental to a healthy community. Students majoring in Community Entrepreneurship test the entrepreneurial waters in courses designed to provide firsthand experience in launching and strengthening a business. Students build skills applying strategic planning, marketing, management, economics, and public policy on the enterprise level. This major emphasizes enterprises that promote community development with sound stewardship of natural resources and regard for social capital.
Still undecided? Explore Community Entrepreneurship at UVM.