Available for enrollment beginning in Fall 2024. Apply November 1, 2023 or later.
Upcoming Information Session:
October 27, 12:00-1:00 pm, Lafayette 407A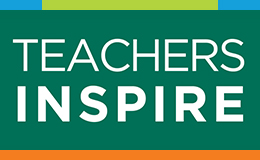 Discover our distinctive approach to preparing responsible professionals who are ready to support diverse populations. Our ROPA accredited program features innovative coursework and hands-on learning founded on research-based practices, sustainability, inclusion, and social justice.
Diverse Field Experiences and Student Teaching Internships
Your field experiences begin in the second year — our signature "early and often" approach. Student teaching internships are available with our community partners, where you will work in diverse, inclusive settings with children and families while supported by dedicated faculty and mentor teachers.
Evidence-Based Practice and Research Opportunities
Scholars leave our program with the skills needed to access research-based evidence and to judge its value to serve children and families with diverse needs. Our professors have extensive experience in special education, both in practice and in research. Faculty research contributes to the use of evidence-based practices in special education and informs our curriculum and teaching methods. There are always opportunities for students to participate in exciting research projects with faculty or through independent study.
Prepare to Teach Anywhere
Our ROPA accredited program enjoys the benefits of reciprocity with many other states and provinces, so you can teach nearly anywhere. See our Licensure page for more information.
Global Study Abroad
If you want to explore other cultures around the world, we offer exciting study abroad opportunities and travel study courses in countries around the world. UVM's Office of International Education provides a full range of support services to assist you.
Coursework
This program begins Fall 2024. Coursework and major requirements will be posted when available.