What Our Graduates Say
"For me, one of the highlights of the special education graduate program was forming relationships with my professors and colleagues. Being surrounded by people who are as passionate about education as I am was inspiring and definitely contributed to my growth as an educator. No matter where my future takes me, I'll always feel like I can come 'home' to UVM."  Lindsay Sanderson '16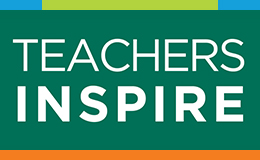 We believe that all students have worth and dignity. We seek to promote the success of all students through inclusive education, collaboration, family-centered practice, a supports model approach to understanding disability, evidence-based practice, data-based decision making, and a strengths-based climate in which students, families, and school staff feel welcomed, respected, and supported. Throughout the program, you will enhance your collaborative skills with families, teachers, administrators, service providers, and employers.
Licensure or Endorsement Pathways
Successful completion of the program leads to initial licensure or added endorsement in Special Education for grades K through age 21, or for birth through age 6 (see Early Childhood Special Education website).
Non-Licensure Pathway
If you are not seeking an initial license or added endorsement, you can pursue an individually-designed program leading toward a Master of Education (M.Ed.) in Special Education suited to your career goals and personal interests. This option is meant for licensed teachers and special educators seeking to extend their skills and knowledge, or other professionals planning to work with students who have disabilities in roles other than as a special educator (e.g., recreation, community living, employment).
Community-Engaged Learning
We are proud to provide authentic community-based learning. Local professionals and families of children with disabilities have a strong presence in our classes. Our students are welcomed into their field experiences by professionals dedicated to sharing their expertise with UVM scholars. Field-based experiences enable you to put theory into practice within supportive, high-quality environments that value diversity and inclusion.
Cultural, Linguistic and Economic Diversity
You will participate in field experiences and projects designed to increase cultural competence. Our faculty are intentional about ensuring field experience in schools that serve Burlington's diverse community. You will get hands-on experience serving families and children who are experiencing disability, English language learners, refugees, and/or living with poverty. Given the diverse community characteristics of Burlington, UVM is in the ideal setting for preparing teachers who are committed to inclusion and social justice.
Research-Informed Practices
Our professors have extensive experience in special education, both in practice and in research. Faculty research contributes to the identification and use of evidence-based practices in special education and informs our curriculum and teaching methods. There are always opportunities to get involved with research projects. Find out more by viewing our faculty profiles.
Accommodating Your Schedule
To accommodate working professionals, we offer coursework in the evenings.
National Accreditation
UVM's Special Education Graduate Program is accredited by the Council for the Accreditation of Educator Preparation (CAEP, formerly known as NCATE).
Degree Requirements
Visit the UVM catalog for specific degree requirments.