Core coursework includes research methods to advance practice, and curriculum theory and practice. We emphasize developing your knowledge and skills with collaboration across school and community contexts, and with responsive design to ensure optimal development of the whole child.
The program includes 30 graduate credits with many online and hybrid courses for your convenience during the fall, spring and summer.
Areas of Specialization (Course Sequences)
You can choose your area(s) of specialization in consultation with your advisor, allowing coursework to be aligned with your interests and professional goals. Click on each specialization (sequence) to learn more. For your convenience, we offer coursework during the fall, spring and summer. Many classes are online or hybrid format, and some course sequences are entirely online.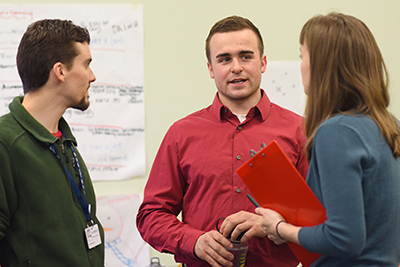 In addition to your area of concentration, you will complete four core courses.
Near the end of the program, generally during your last semester, you will defend an ePortfolio of your coursework. Your advisor will guide you through this process.
Upon completion, you can gain additional endorsements through transcript review with the Vermont Agency of Education.
Contact Us
crclmins@uvm.edu
802.656.1410
Department of Education
University of Vermont
533 Waterman Building
Burlington, Vermont 05405