"For me, chemistry is fun," says professor Chris Landry. Here, he discusses nanoparticles, the focus of Landry's lab, and the role they could play in treating diseases like cancer. "It's a vehicle that you can put anything into, which is kind of the exciting part."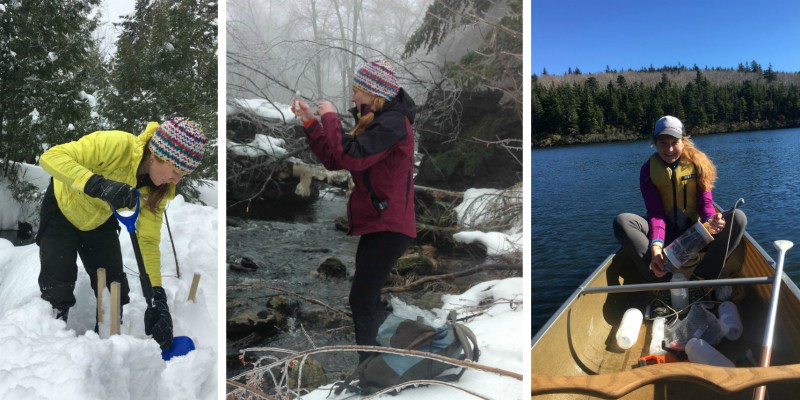 Rebecca Harvey, who completed her PhD in chemistry at UVM in 2016, describes herself as an analytical/atmospheric chemist who works in water quality.
"Sometimes that takes some explanation—I've had a non-linear career path. In the end, atmospheric deposition affects lakes and ponds, so the connection is actually quite strong," she explains.
As hundreds of students prepare to present their research at the Student Research Conference, we take a look at a few outstanding undergraduate researchers, and the faculty who've mentored them.
Nata Dudkina '18