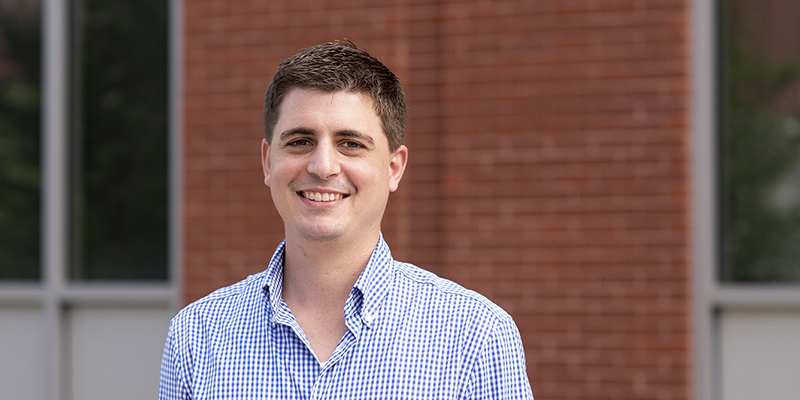 Michael T. Ruggiero's approach to teaching chemistry is to explain not just the how but the why.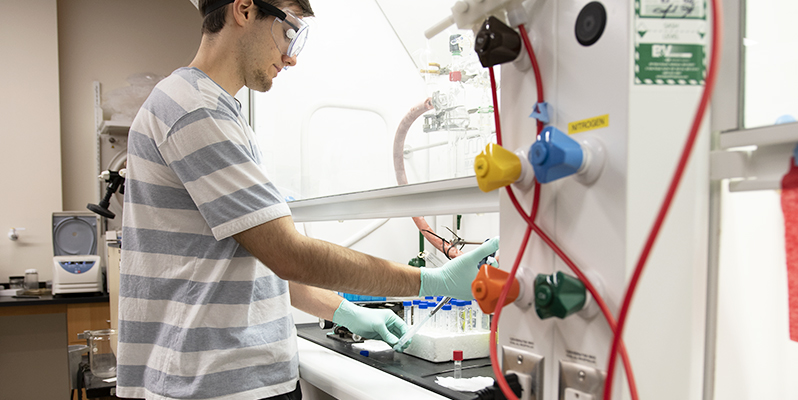 Biogenic emissions. DNA nano cages. Anomalous fluorescence. These are just a few topics that UVM chemistry undergraduates are exploring in their research alongside faculty and graduate students.  At UVM, research opportunities for chemistry students exist in the summer for undergraduates finishing their sophomore and junior years.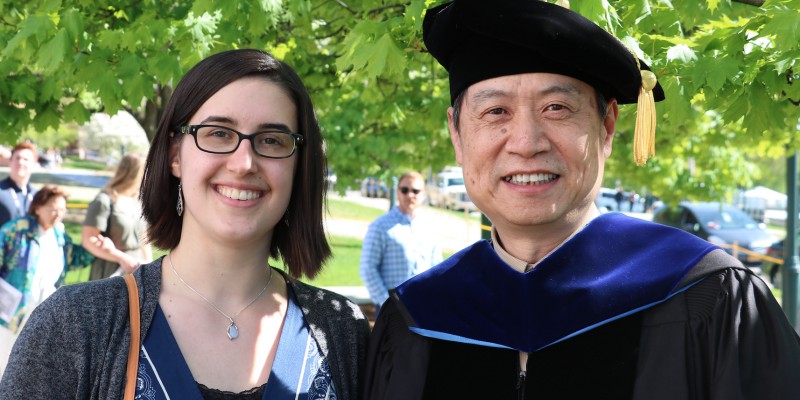 Aimee Johnston '18 with professor of Chinese John Yin following the College of Arts and Sciences Awards Ceremony in May. A double major in Chinese and chemistry, Johnston is working at Albany Molecular Research, Inc.