Chair of UVM Chemistry Department Co-Authors Breakthrough Study
Identifying a protein fingerprint for prostate cancer is giving Professor Christopher Landry hope that an effective diagnostic blood test can be developed for the disease.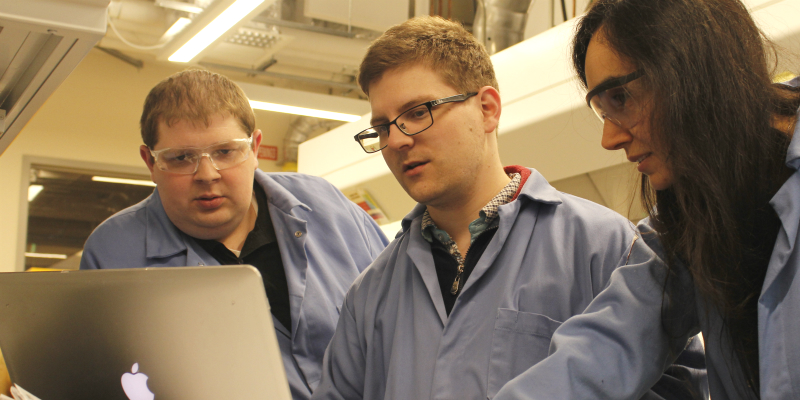 Doing science is a painstaking process of testing and re-testing hypotheses that often leads to dead ends and multiple trips back to the drawing board. But sometimes a completely unexpected result turns up, and when there are skilled eyes to see it, a moment of serendipity makes up for months of uncertainty.
What do pharmaceuticals, plastics, mobile phone displays, and all living things on earth have in common? They are all possible because of organic chemistry! 
Chemistry professor Matthias Brewer presents his lecture "Organic Chemistry: Scary to Some, but Indispensable to All" April 19 at 4 p.m. in Waterman Memorial Lounge.