We use an on-line NMR scheduling system found at https://faces.ccrc.uga.edu/. Once you are trained on one of the spectrometers, an account will be set up for you. Our group name for scheduling is "UVMNMR." Your login will be your NetID, and you will set your own password once the account has been made up.
Please contact the NMR facility manager, Dr. Monika Ivancic, to request training on either of the two NMR spectrometers. Here is a brief description of the instruments along with their available probes:
Bruker Avance III HD 500MHz NMR spectrometer
High dynamic range digital console
3 RF channels
BLAXH2H300/100/150 transmitter
BLAX500 linear broadband amplifier
BLAH300 1H/19F linear amplifier
HPPR/2 Preamplifier
BSMS shim and Digital Lock control, BOSS-3 shim system
GRASPTM II gradient spectroscopy
BSVT variable temperature control unit
ATM automatic tuning and matching
Ascend 500/54 magnet with TMC vibration isolators
TopSpin 3.2 pl.6 software (CentOS 5.10 Linux)
Available Probes
Dedicated probe: 1. Bruker BBFO+ (SmartProbeTM) 5mm broadband probe with enhanced 1H detection and digital tuning for observation over the range of 15N to 31P and 19F with 1H decoupling.  The Automatic Tuning and Matching (ATM) accessory allows for computer control of tuning and matching of different samples and different detection of nuclei.  The VT range on the BBFO+ probe is from -150⁰C to +150⁰C.
2. Bruker VTN multinuclear double-resonance MAS (Magic Angle Spinning) solid state probe, which incorporates a single coil manually tunable from 15N to 31P, doubly tuned for 1H high power decoupling.  This is a top-loading probe that takes 3.2mm ZrO2 rotors, with an active volume of 10 to 30 L, a maximum spinning speed of 24 kHz, and a VT range from -30⁰C to +80⁰C.
3. Bruker TXI (inverse triple resonance) 5mm probe for 1H observation with both 13C and 15N indirect observation.  The ATM accessory allows for computer control of tuning and matching from sample to sample.
The first probe is typically installed in the spectrometer, while the second and third probes are installed when researchers need them, with at least two to three weeks notice to other users.
Varian Unity Inova 500MHz NMR spectrometer          
3 RF channels with waveform generators
2H-gradient shimming
Variable temperature control
FTS gas-stream cooler (-20⁰C to +80⁰C)
z-axis pulsed field gradients
1D and 2D direct & indirect detection experiments
VnmrJ 4.2 software (RedHat 6.2 Linux)
Available probes:
Dedicated probe: 1.  Varian inverse triple resonance HCN 5mm probe that is manually tunable and has Z-only gradients.  Primarily used for one dimensional 1H detection and for two dimensional 1H, 13C or 1H, 15N indirect detection.  The VT range is restricted from -10⁰C to +60⁰C, since N2 gas can't be used.
2.  Varian PFG Switchable (X/1H) 5mm probe, that can be manually tuned to various nuclei ranging from 15N to 31P.  This probe is only installed if Bruker's BBFO+ probe needs to be repaired.
UVM's NMR facility has the capability of acquiring numerous NMR experiments.  The directly detected X-nuclei experiments are acquired on the Bruker 500, and include the following nuclei:  1H, 2H, 7Li, 11B, 13C, 14N, 15N, 17O, 19F, 27Al, 29Si, 31P, 47Ti, 51V, 79Br, 81Br, 87Rb, 91Zr, 97Mo, 109Ag, 119Sn, 129Ze, & 195Pt.  Two dimensional experiments may also be acquired on the Bruker, depending on the length of the experiment and the time of day for acquisition.  During the week, Monday through Friday, 8 a.m.-5 p.m., a maximum of 30 minute time slots are allowed (unless you make prior arrangements with the NMR Facility Manager), while in evenings and on weekends, longer experiments may be acquired.
The Varian NMR is primarily used for simple 1H 1D acquisition and for 1H detected 2D acquisition, such as COSY, TOCSY, NOESY, ROESY, HMQC, and HMBC, needed for resonance assignments and structure elucidation.  For help with setting up these experiments, please schedule a time with Monika Ivancic, the NMR facility manager.  Spectrometer time on the Varian NMR is less restricted, and longer time slots are allowed during the weekday.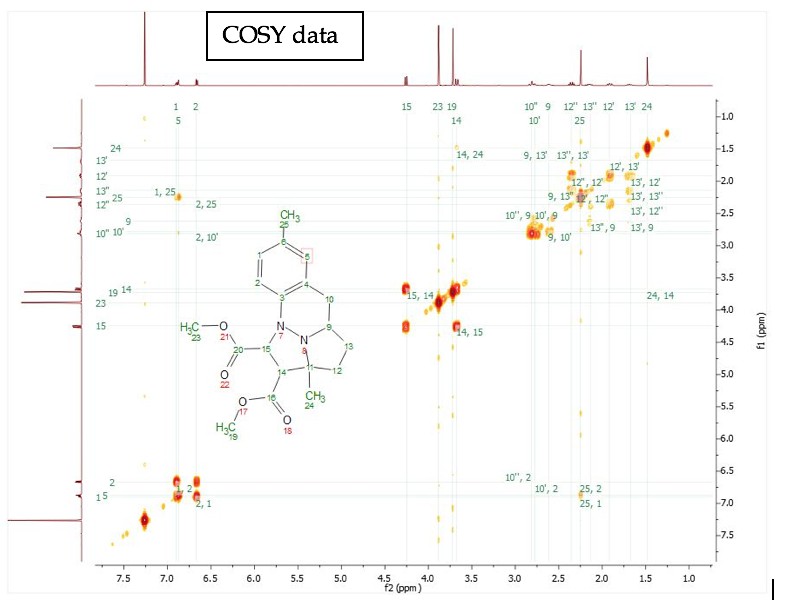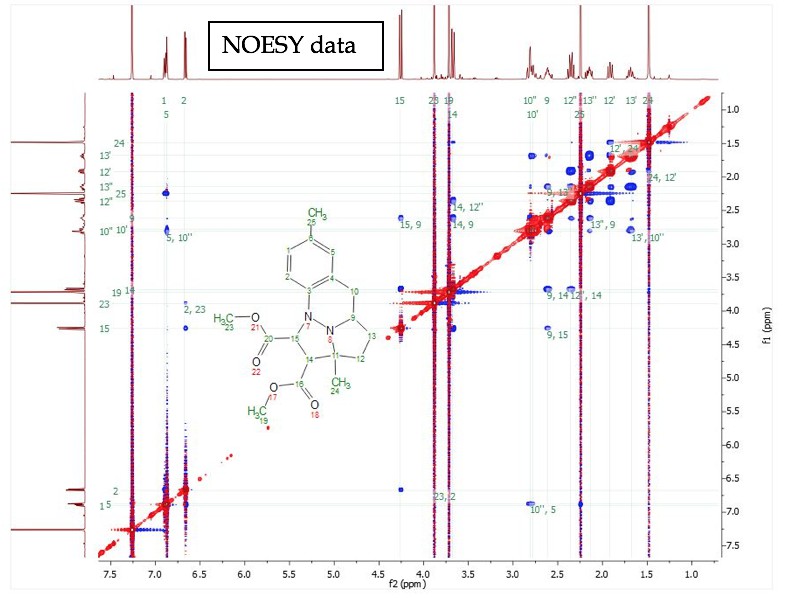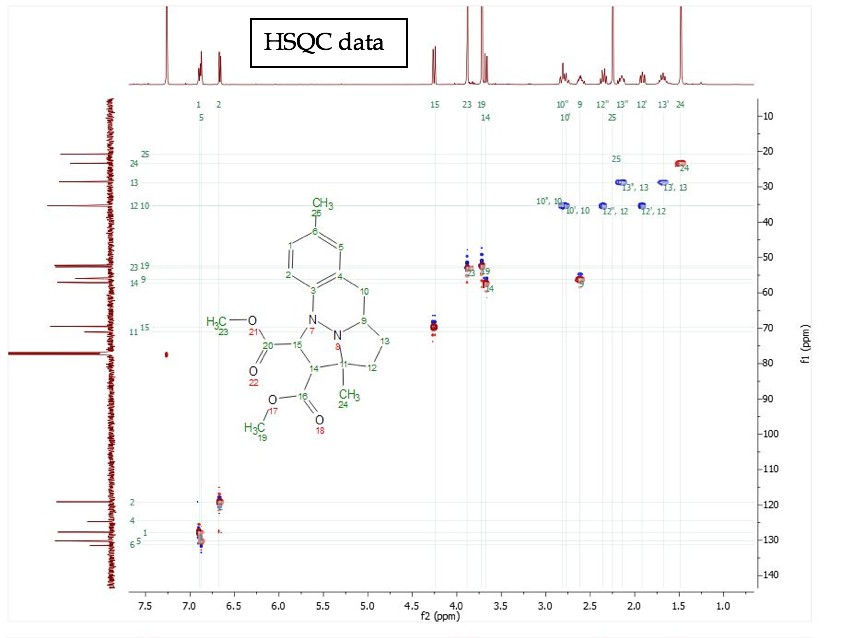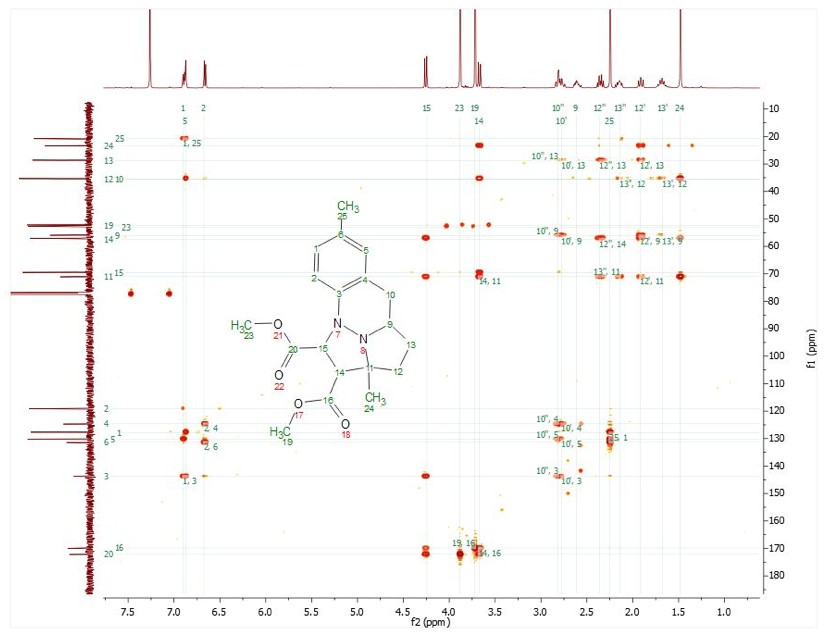 For training on the NMR spectrometers or for any special NMR experiments, please contact the NMR facility manager:
Monika Ivancic, PhD
Lab: Discovery W103
Office: Discovery W103A
Office phone: (802) 656-0285
e-mail:  Monika.Ivancic@uvm.edu
mail: Department of Chemistry
82 University Pl.
University of Vermont
Burlington, VT 05405
For all NMR users: please review the NMR facility guidelines and policies.