Awards are one of the largest pools of funding received at one time in the Chemistry Department's history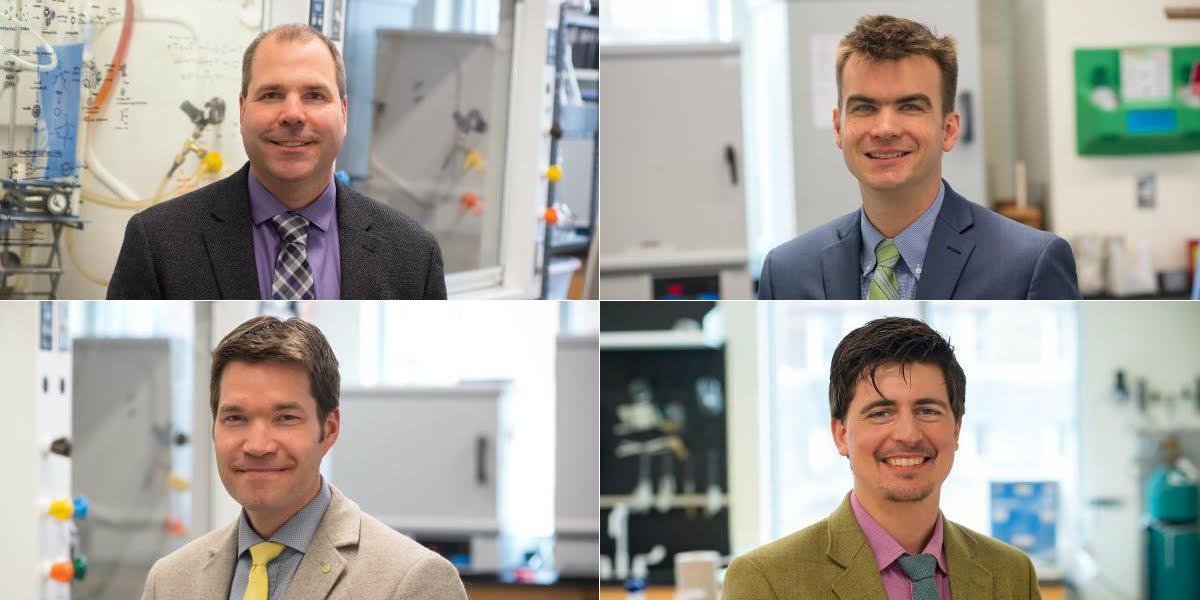 Four faculty members in the UVM Department of Chemistry have been awarded more than $3.2 million in funding from the National Science Foundation and National Institutes of Health.
Department Chair and Professor Matthias Brewer, Associate Dean and Professor Rory Waterman, Associate Professor Matthew Liptak, and Assistant Professor Michael Ruggerio were awarded grants that collectively...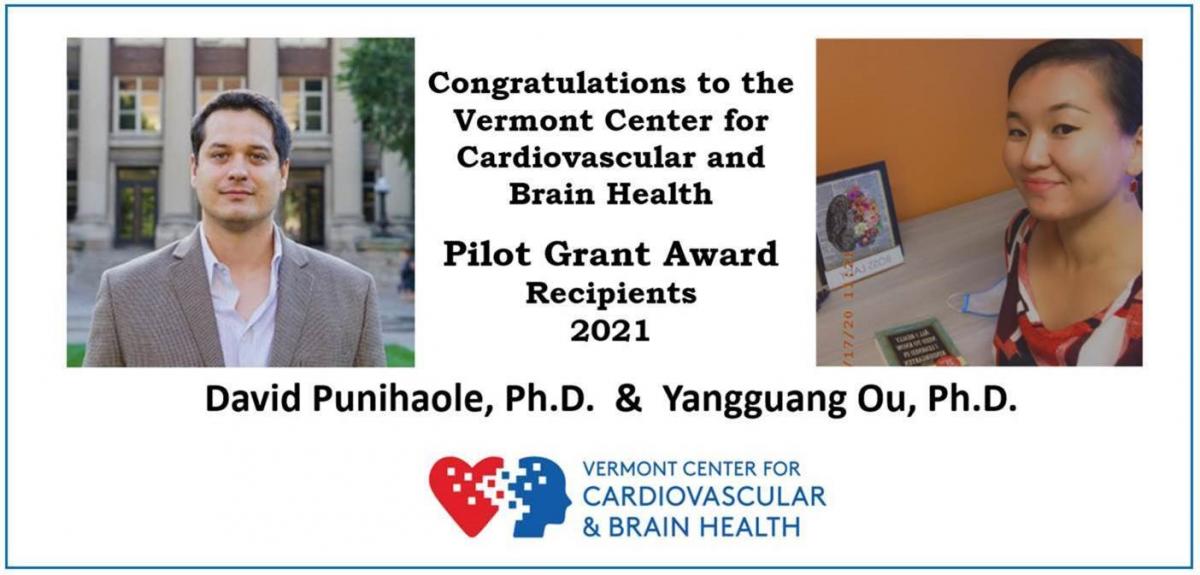 David Punihaole and Yangguang Ou, both new assistant professors in the UVM Chemistry Department, were recently awarded a 2-year $200,000 Pilot grant award to study the structural basis of amyloid-beta fibrils in Alzheimer's disease and Cerebral Amyloid Angiopathy.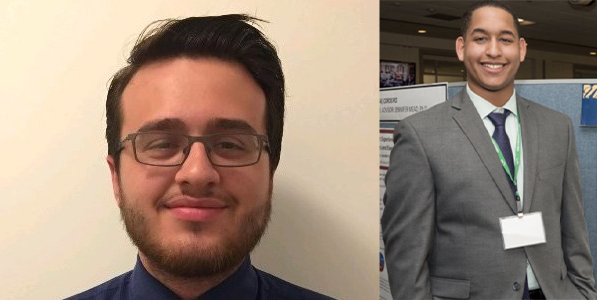 Matthew B. Reuter and Diego Javier-Jimenez were recently awarded a NASA-funded fellowship through the Vermont Space Grant Consortium (VSGC).