Host: Ben & Jerry's
Project Title: New Sustainable Product
This project will explore business plan scenarios to shift to a non-GMO "Plus" standard or organic. What does that look like? How could it be achieved profitably for the farmers and Ben & Jerry's? How would customers respond? Is there price elasticity, etc. This objective is to explore product options for a new value proposition for the company.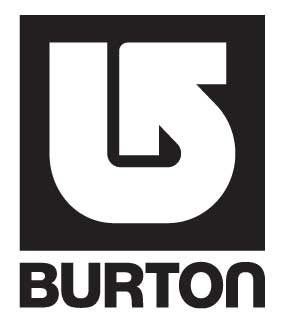 Host: Burton Snowboards
Project Title: New Models for Sustainability
Background: Burton Snowboards is the global market leader in snowboarding and is working with a team from SEMBA to explore opportunities around decoupling growth from raw material consumption through possible alternative economic models.

Host: Casella
Project Title: Industrial Solutions
Casella seeks to eliminate the concept of waste. A key part of this strategy is the industrial solutions team that works on a consultative basis with large industrial customers nationwide. With team members that are placed full-time at a manufacturer's facility, they examine processes and waste/resource streams for opportunities for the customer to efficiently manage waste and renewable material, to ensure safe disposal of non-renewables, and to meet their resource sustainability goals. Currently, many of the company's customers are outside its core northeastern U.S. footprint. The company believes there are opportunities to scale this capability within that footprint, and integrate these services with existing company assets and expertise, especially with smaller customers in more rural and underserved environments. The practicum will involve working with the team's business development leaders on an investigation, analysis and recommendation of potential markets, customers, service offerings, and marketing of the company's industrial solutions capabilities.
Host: Casella
Project Title: Organic Waste Market Analysis & Strategy
Massachusetts has added commercial organics to its list of items that are banned from disposal in landfills and incinerators. The Commonwealth aims to divert an additional 350,000 tons per year of this material by 2020. Casella Organics currently operates two anaerobic digesters in Massachusetts and has opportunities to develop business partnerships on future facilities. The practicum will involve conducting a business analysis of food waste generation in eastern Massachusetts, and advising on business strategy.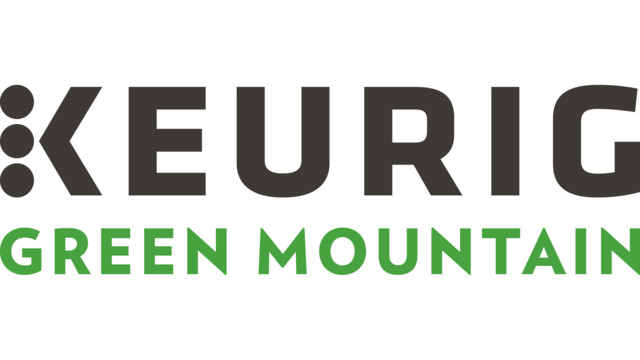 Host: Keurig Green Mountain
Project Title: Market evaluation for scaling water purification technology
At CURRENT 2015, Keurig Green Mountain's first water summit held in Stowe, Vermont, Dean Kamen of DEKA R&D Corp. demonstrated a Slingshot water purification device and a prototype beverage center for offices or other public spaces. The beverage center prototype highlighted how Keurig Green Mountain (Keurig) and DEKA technologies could be integrated into a new product. Many technologies that have seen widespread adoption in the underdeveloped world - automobiles, computers, cellular phones, etc. - have high production volumes (and therefore low costs) because those products also serve many developed country market needs. Keurig and DEKA would like to explore the market opportunity for a Keurig/Slingshot collaboration that could, over time, achieve high production volumes and thus lower costs. The project is proposed and sponsored by Keurig - corresponding to the company value of Partnering for Mutual Success. The project is supported by DEKA. It is the intent of both organizations to identify an opportunity that will enable higher availability and affordability of the water purification technology thereby improving livelihoods and human health. In this project, students will evaluate the market opportunity for different Keurig/Slingshot product concepts in North American office breakrooms and public spaces. Students will draft a commercialization plan for the best opportunity.

Host: Novelis
Project Title: Closing the Loop in Aluminum
As the world's largest rolled aluminum producer, Novelis embarked on a strategy to close the loop in aluminum production thereby dramatically reducing energy use and greenhouse gas emissions. This strategy presents many important challenges in business and sustainable entrepreneurship. This project will focus on finding creative ways to partner and increase post-consumer aluminum recycling, including potentially leveraging local collectors and other stakeholders in the value chain in the development of the take back infrastructure around the world. The goal is to develop some win-win options for mutual value creation between the company and the communities involved.
Host: Novelis
Project Title: China Recycling Strategy
With Novelis' global recycling footprint, the company wants to have the capabilities to take and process scrap from anywhere. Novelis has built an automotive finishing plant in China, but with rising volumes of aluminum scrap in China due to a growing middle-class and increasing levels of consumption, it seems like an obvious move for Novelis to next put a recycling center there. But there is an effective export ban on scrap leaving China and perhaps a very difficult scrap market to break into with many challenges. How can Novelis develop a strategy to purchase and reprocess scrap from China? What should be the immediate next steps to move the company forward toward a long-term, sustainable strategy for closed loop aluminum in China? What are the risks? How can they be dealt with? This project requires a few meetings in Atlanta and trip(s) to China.

Host: Pepsico Latin America
Project Title: Business Development in Latin America
A project has been launched to assess PepsiCo capabilities and readiness to undertake business development across all social economic layers of the population pyramid in Latin America. Many opportunities were identified in PepsiCo's current portfolio as well as in premium categories for the top of the pyramid and nutrition focused for the base of the pyramid (BoP). The practicum project will engage students in the process of creating a value proposition focused first on the BoP taking into account both the business and corporate social responsibility.