Step-by-step Getting Started for Study Abroad
Attend a "Study Abroad 101" advising session: The Office of International Education (OIE) hosts general information sessions for students to show you how to look for study abroad programs, the costs involved, the difference in programs (Exchange versus External/Direct), the types of experiences (immersive, independent) and the iAbroad program.
Create an iAbroad account: OIE supports the electronic system called, iAbroad, which contains information on over 1,200 UVM supported programs. This system helps you track important information in getting abroad, such as, immunizations, visas, passport, financial aid, pre-departure information, talking with parents, etc.
Consider choosing your business concentration, theme and minor. This decision usually happens by the end of sophomore year, but knowing what area of business you want to study may help determine the program that's best for you! To start thinking about this please meet with an advisor in the Center for Student Success, 100 Kalkin, 802-656-4015.
Once you've completed the steps above, you are ready to meet with Lauren Huffman or one of the other study abroad advisors in the Office of International Education (OIE). OIE is located in Living and Learning, call 802-656-4296 to make an appointment. OIE helps you narrow down your study abroad options and explains how to apply for your program. Once you're accepted, it's time to talk about courses. At this point, please meet with the Study Abroad Advisor in the Center for Student Success. Visit 100 Kalkin Hall or call 802-656-4015 to make an appointment.
Some Important Information, Recommendations and Considerations
Foreign language requirement: It behooves you to be knowledgeable of the primary language of the country you want to study in, however, it is not required. Depending on the program, you may be required to take the native language course as part of your curriculum while studying abroad.
GPA requirement: Most study abroad programs have a minimum cumulative GPA requirement ranging from 2.5 to 3.0. If you're concerned about your grades, please use the UVM resources at the Learning Co-Op to stay on track.
Transferring credits: Students will work with the Office of Transfer Affairs to verify courses that are taken abroad will transfer back UVM. Working with the Grossman School of Business Academic Advisor for Studying Abroad will help in aligning courses taken abroad with completion of program requirements. In some cases, course approval may be made conditional upon examination of course materials following return from study abroad. Please also note that you must earn a C or better for a course to transfer and your GPA earned abroad will not impact your UVM transcript or GPA.
Do you plan to graduate early and Study Abroad? If so, please be sure to Study Abroad by the fall of your last full year. You will need to complete BSAD 290 the Capstone Course for your Business Theme in the spring of your last full year. If you have questions please ask an advisor in the Center for Student Success, 100 Kalkin Hall.
Exchange Programs:
These programs enrich and diversify the UVM community by bringing international students to our campus who, in turn, foster continuity of programs by establishing long-term relationships between UVM and the foreign institution. UVM Exchange Programs provide an opportunity for students to develop skills in their discipline at world class institutions. The Grossman School of Business has networked with several highly ranked and accredited business schools to provide students with a business specific experience while abroad. Consider being an exchange student at these Universities:
ICN Business School
Overseas Site: Nancy, France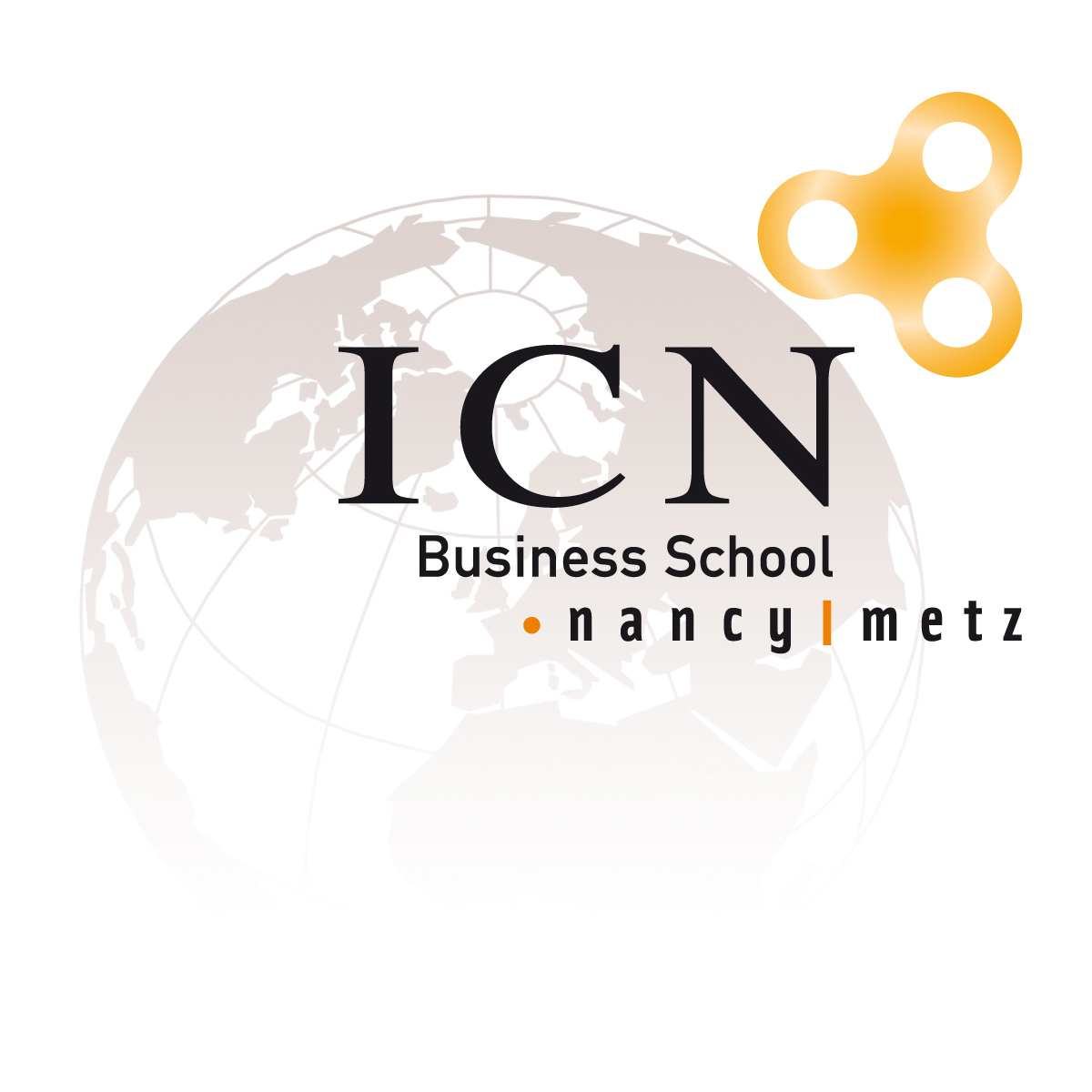 Located in the north east region of Lorraine, Nancy, ICN has 2,700 students, and international students comprise 26% of the student body.
The program at ICN is basically a melting pot of different cultures from all over the globe. I've made friends from Mexico, Canada, Brazil, Germany, Hungary, Ireland, Spain, France (of course), Greece, China, Thailand, and probably a few other countries that I forgot to mention. Since it is a very internationally-oriented program, most students (including myself) are pushed outside of their comfort zones and the resulting educational experience expands far beyond what is learned in class. From just the first month of staying here, I have learned more about cultures from around the world than I did in my entire 20 years back home. In addition, all of the students and faculty are extremely friendly and welcoming, which made the transition from the United States to France very easy. I thought that I would feel homesick, being as how this was my first time being away from home for more than a month or two, but there is so much to do in the Nancy (and Europe in general) that it is very easy to keep your mind busy. -Ryan Susslin
Universidad Panamericana
Overseas site: Guadalajara, Mexico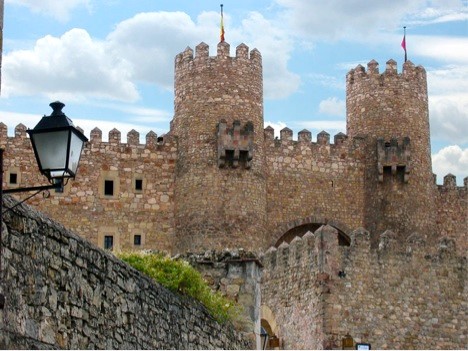 The Universidad Panamericana, commonly known as UP, was founded in 1967 as a business school. It's a private Catholic University. This is a great opportunity to improve your language skills while working on business requirements. The UP's graduate business school is ranked one of the best in Latin America, having more than 15,000 Mexican and international CEOs as graduates. Courses at Panamericana are taught in both Spanish and English, with a choice of business courses taught in English. This is a great opportunity to improve your language skills while working on business requirements.
Guadalajara is an incredibly diverse and stately city with amazing qualities modern and historic. As the second largest city in Mexico and boasting a population of over 3 million, you are constantly reminded that Guadalajara is a busy metropolis, and major Mexican business center.
Windesheim University of Applied Sciences
Overseas site: Zwolle, The Netherlands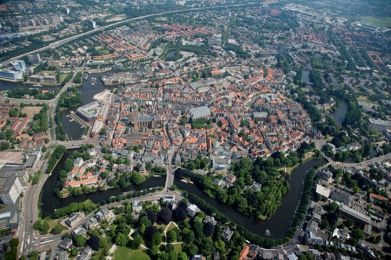 This newly created partnership with Windesheim University of Applied Science, allows GSB students the opportunity to live and learn in a culturally broad environment. Located in the south part of Zwolle, Windesheim has over 20,000 students through the year and offers many business courses in English in topics such as, Cross Cultural Management, European Business Law, Digital Marketing, Operations Research and Communication. This local community has much to offer at nearby coffee shops, theaters, and museums, which you can get to on a bicycle, the preferred method of transportation for many within Netherlands. Zwolle is located along many fast rail services while allows you to travel Europe with ease. The city of Amsterdam is almost around the corner with a travelling distance of less than 1.5 hour.
Wirtschaftsuniversität Wien
Overseas Site: Vienna, Austria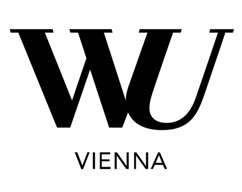 WU is located in Vienna, one of the safest and most beautiful cities in Europe. the city is home to various international organizations like the UN Atomic Energy Agency, UNIDO and OPEC, and is consistently rated as one of the world's most livable cities. Vienna is the capital of Austria, one of Europe's prime cultural centers, with a high concentration of cultural attractions. Students will find that there are thousands of things to discover in and around Vienna.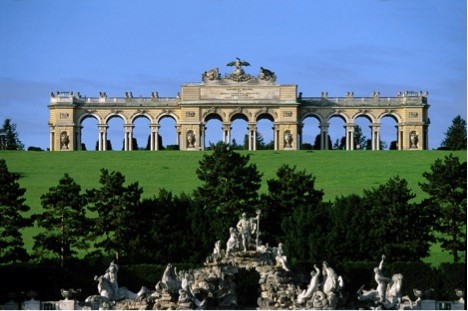 Vienna unites culture, a beautiful environment and numerous leisure time facilities. Besides its traditional architecture (for example, the fabulous Schönbrunn Palace or the Imperial Palace), it offers a wide range of theaters, opera houses, museums and seasonal cultural offerings like the Vienna Film Festival in front of the City Hall in summer. In spite of all of this, the cost of living in Vienna remains surprisingly reasonable.
Vienna is one of the European cities with the best quality of life, partly because of its many parks. The Danube Island, for example, is perfect for all kinds of athletic and recreational activities, such as biking, swimming and skating, to name just a few. Traditional cafés are Vienna's favorite place to relax, leave stress behind, and meet friends or simply enjoy a good cup of coffee.
If you're not able to go on a study abroad semester term, please explore other options to gain a global perspective while earning University credit: