Publications
Research Papers
Published or (conditionally) accepted papers
Hung T. Do and Masha Shunko (2018). Constrained Load-Balancing Policies in Queueing Networks with Single-Server Nodes. Forthcoming at Management Science. This paper has been listed on SSRN's Top Ten download list for 3 times. The paper has been presented by invitations at Kellog School of Management, Northwestern University, Simon School of Business, University of Rochester, and Foster School of Business, University of Washington.
Hung T. Do, Masha Shunko, Marilyn T. Lucas, and David Novak (2018). Impact of Behavioral Factors on Performance of Multi-Server Queueing Systems. Production and Operations Management (POM), Volume 27, Issue 8, August 2018. https://onlinelibrary.wiley.com/doi/abs/10.1111/poms.12883
Masha Shunko, Hung T. Do, and Andy Tsay (2017). Supply Chain Strategies and International Tax Arbitrage.  Production and Operations Management (POM), Volume 26, Issue 2, February 2017. https://onlinelibrary.wiley.com/doi/pdf/10.1111/poms.12629
Hung T. Do and Michael Tomas (2016). A Heuristic Algorithm for the Heath Jarrow Morton Model.  Journal of Fixed Income/Institutional Investor, 26(1).  http://www.iijournals.com/toc/jfi/current
Hung T. Do, Yoshikuni Onozato, and Ushio Yamamoto. 2010. Optimal Aggregation Factor and Clustering under Delay Constraints in Aggregate Sequential Group Paging Schemes, Wireless Networks, Vol. 16, Issue 5, Pages: 1427-1446, Springer.  https://dl.acm.org/citation.cfm?id=1830995
Hung T. Do, Yoshikuni Onozato. 2007. A Comparison of Different Paging Mechanism for Mobile IP, Wireless Networks, Volume 13, Issue3, Pages: 379-395, Springer. https://link.springer.com/article/10.1007/s11276-006-6467-8
Hung T. Do, Yoshikuni Onozato. 2005. IP Paging Schemes Adaptive to Mobile Host Parameters, IEICE Transactions on Fundamentals of Electronics, Communications and Computer Sciences, Oxford University Press, Volume E88-A Issue 4. https://pdfs.semanticscholar.org/29b8/240507878bb50f89ec3ceec079ffd00f2bf6.pdf
Working papers
Hung T. Do and Ananth Iyer. Pareto Improving Manufacturer-Buyer Dynamic Order Contracts in Decentralized Supply Chain under Heterogeneous Order Status Information.
Hung T. Do, Masha Shunko, and Alan Scheller-Wolf. Pareto Improving Flow Control Policies for Multi-Server Emergency Departments – New Perspectives and Performance Measures.
Hung T. Do and Ananth Iyer. Supply State Driven and Promotion Strategies in Supply Chains.
Hung T. Do, Ananth Iyer and J. George Shanthikumar. Optimal Commodity Inventory Control with Swing Contracts and Spot Markets.
Hung T. Do, Yoshikuni Onozato, and David Novak. Flexible and Effective Multi-step IP Paging Schemes with Paging Request Aggregation.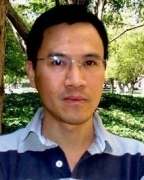 Areas of Expertise and/or Research
Stochastic Modeling and Optimization (including Stochastic Dynamic Programming); Game Theory (including Stochastic Games), Queuing Theory and Applications, Behavioral Operations Management, and Information Networks.
CV
Do_CV.pdf
Contact
Office Location:
207 Kalkin
Office Hours:
10:40 AM to 12:10 PM on Monday and Wednesday and by appointment.
Courses Taught
Summer 2019: Operations Management (BSAD 173)
Spring 2020: Operations Management (BSAD 173A and BSAD 173B); Supply Chain Management (BSAD 273A)