Madison Bellows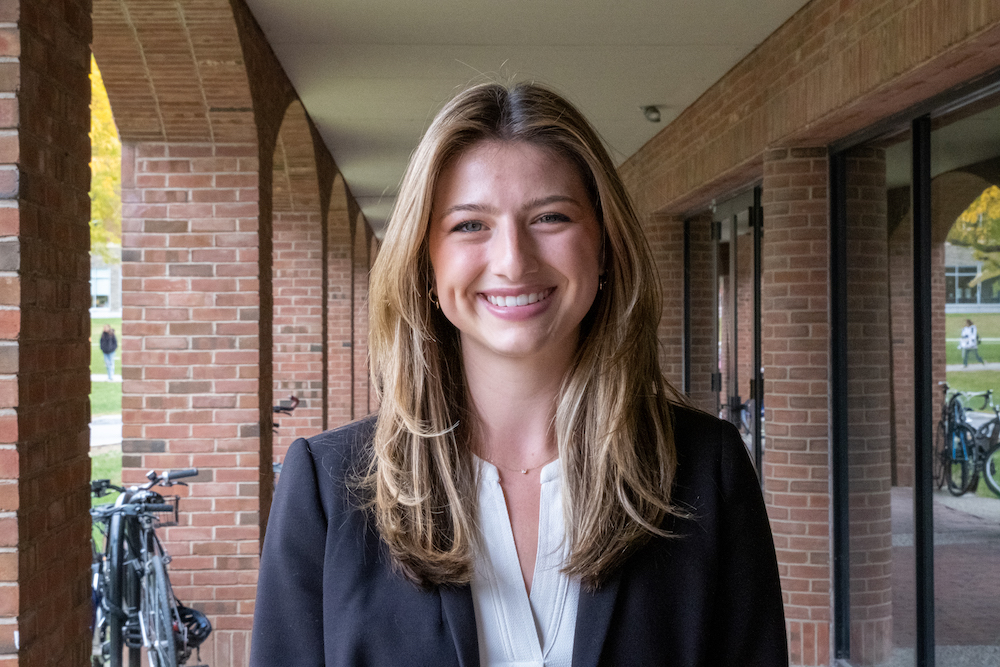 Jon Black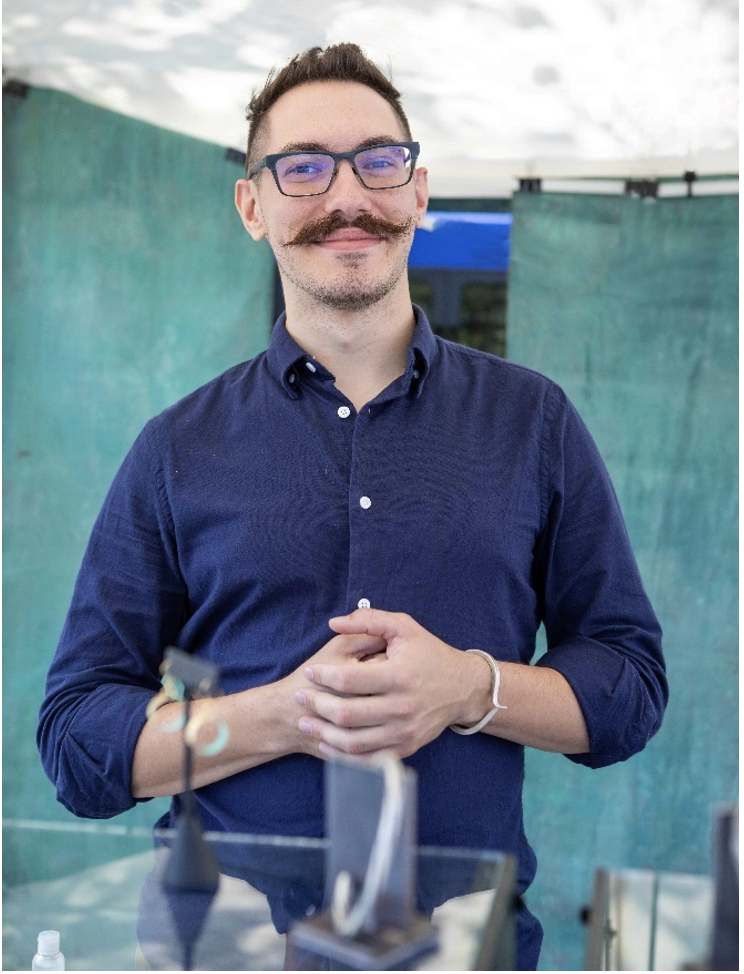 Hi, I'm Jon, I graduated from the University of Vermont in 2012 with a Bachelors in Studio Art and a minor in Business Administration and have lived here in Vermont since.  After 8 fulfilling years of running my own jewelry business, Jon Black Studio, I'm excited to pursue the Masters of Accountancy and dive into a new career.  In my free time, you can find me tinkering on old bicycles and/or riding one, metalsmithing, xc skiing in the winter and finding swimming holes in the summer.
Christopher Butz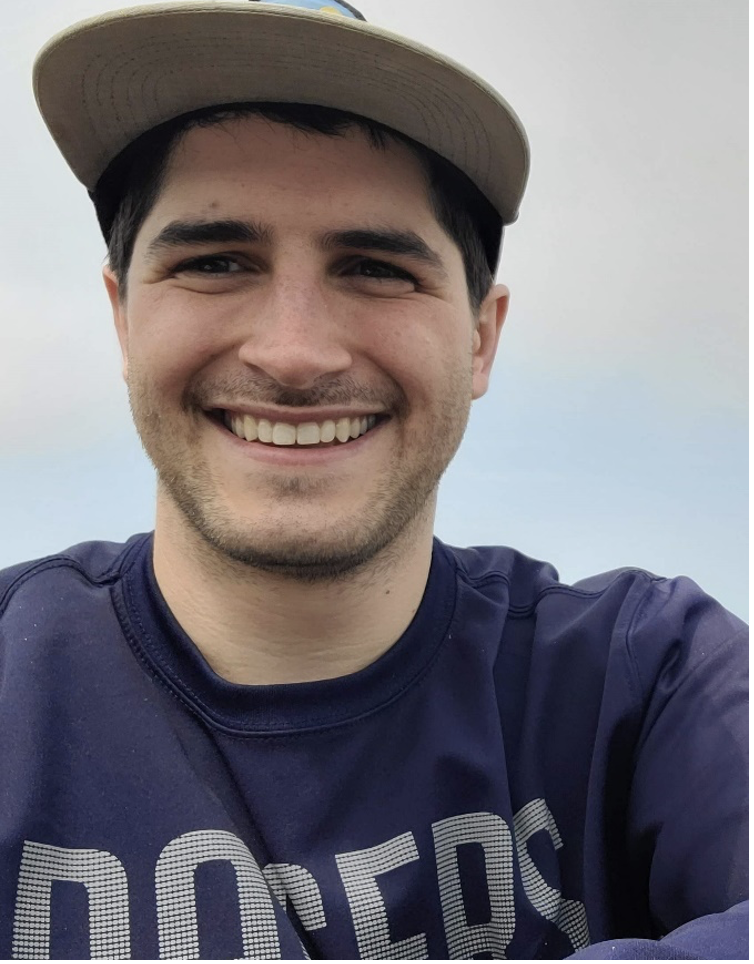 Hello! Originally from Indianapolis, I have lived in Burlington for the last decade. I was first an undergraduate student at UVM and now am an employee completing the MAcc program on a part-time basis with the intent to graduate in the Spring of 2024. Before working at UVM, I spent 7 years in hospitality finance and event production. Outside of work and studying, I spend much of my time climbing, snowboarding, practicing yoga, watching basketball, and seeing live music, though I'm always up to try something outside my comfort zone! My photo is from a trip I took to Mt. Washington to ski the Airplane Gully in May 2022. The MAcc program was most attractive to me because of the flexibility in accounting concentrations, specifically the opportunities to study ESG and not-for-profit accounting.
Anna Cancelarich

Reiko Choiniere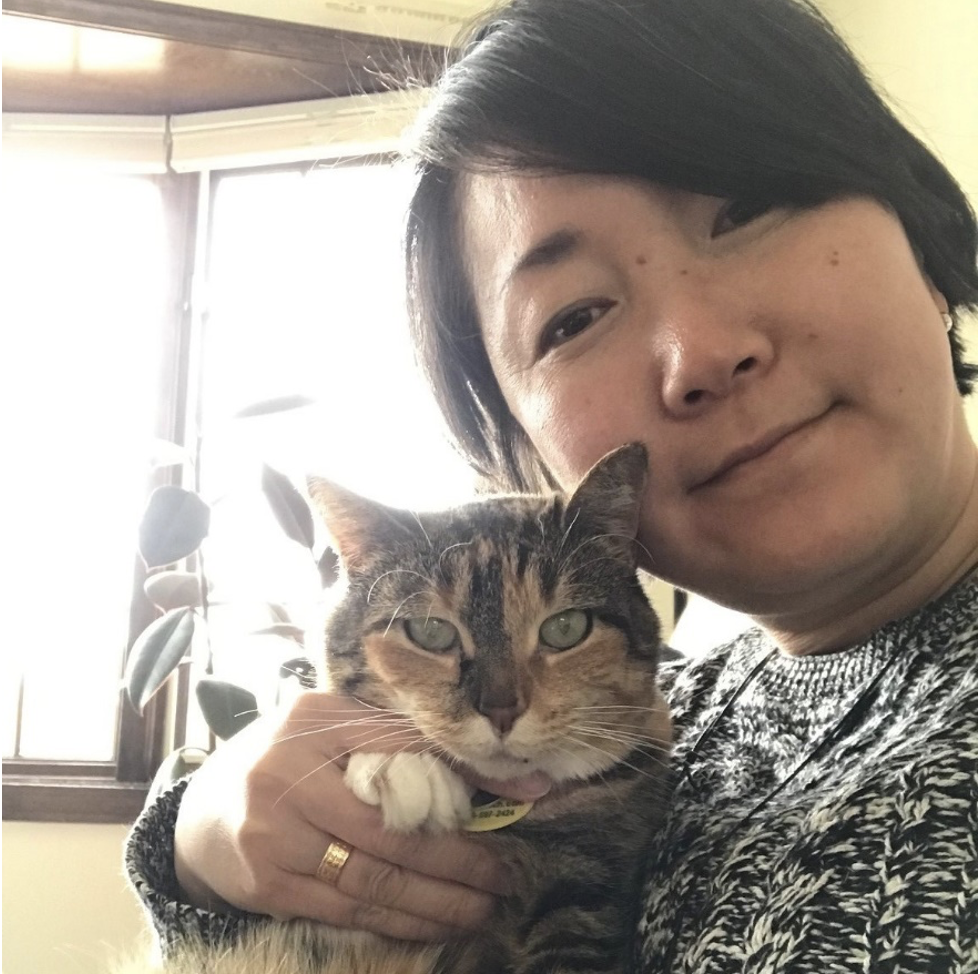 My name is Reiko Choiniere and I am from Saitama prefecture in Japan. I came to the US/Burlington in 2006 for CCV and graduated from UVM in 2012 with a Bachelor of Arts degree in History. I am a UVM employee since 2013 and am currently working at the Cost Accounting department. I love traveling, growing indoor plants (right now I am obsessed with orchid rescue) and spending time with my husband and our cat Tabi. I am looking forward to learning with you all in the MAcc program!
Taylor Clark

Jacob Curtis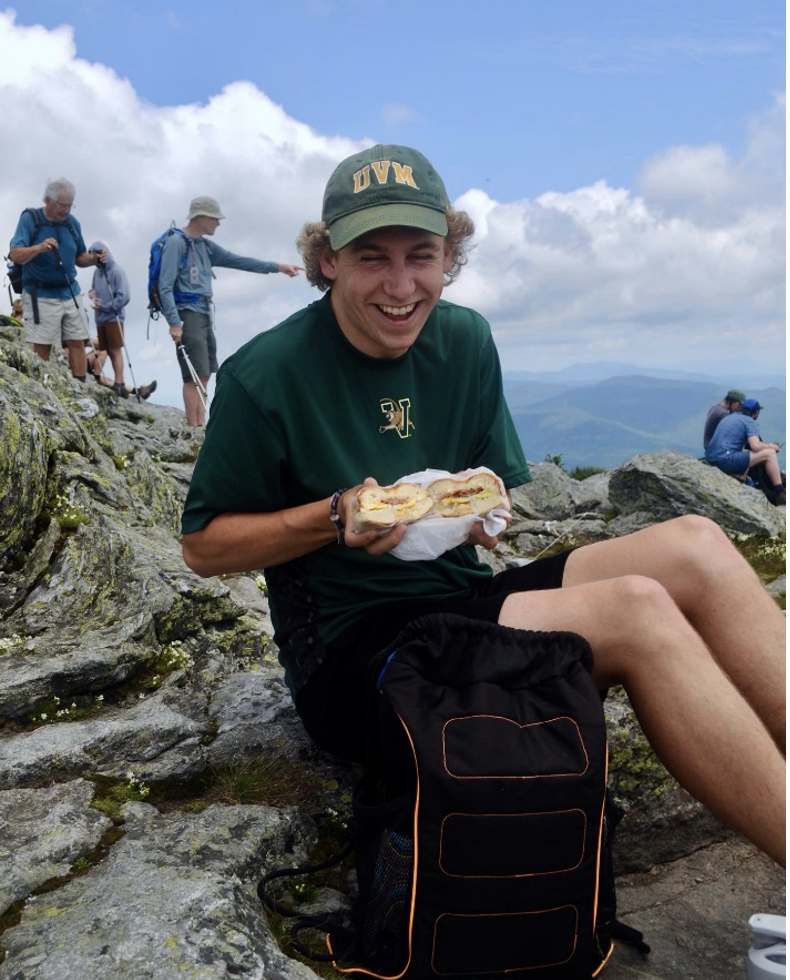 Hello! My name is Jacob Curtis (he/him), and I hail from Windsor, VT. I recently completed my undergraduate degree at UVM earning a Bachelor of Science in Business Administration, with a minor in Political Science. I'm excited to be undergoing the MAcc program here in Burlington, as I've fallen in love with the city and its surrounding outdoor opportunities in the last four years of my life. Whether I'm on campus, at home, or elsewhere, you'll find I'm an avid listener of all sorts of music! If you have any suggestions, I'd love to hear them; my current recommendation for you would be the Coming Home album by Leon Bridges.
Brandon Donahue

Ava Friedlander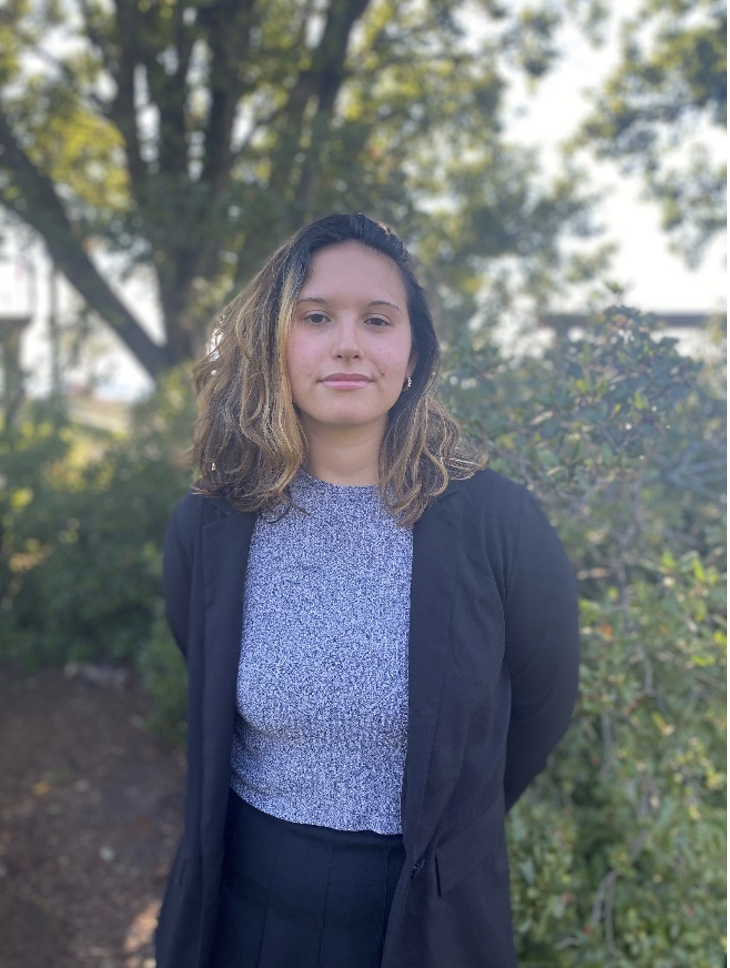 Hi! My name is Ava Friedlander. I am originally from New York City and graduated from Barnard College in 2020 with a degree in psychology. After college, I discovered that my love for psychology research and working with people better translated to a career in accounting and since then, I have been working towards my masters! In my free time, I love puzzling, spending time with my cat, cooking, hiking, biking, and going to the beach.
Ymir Geirsson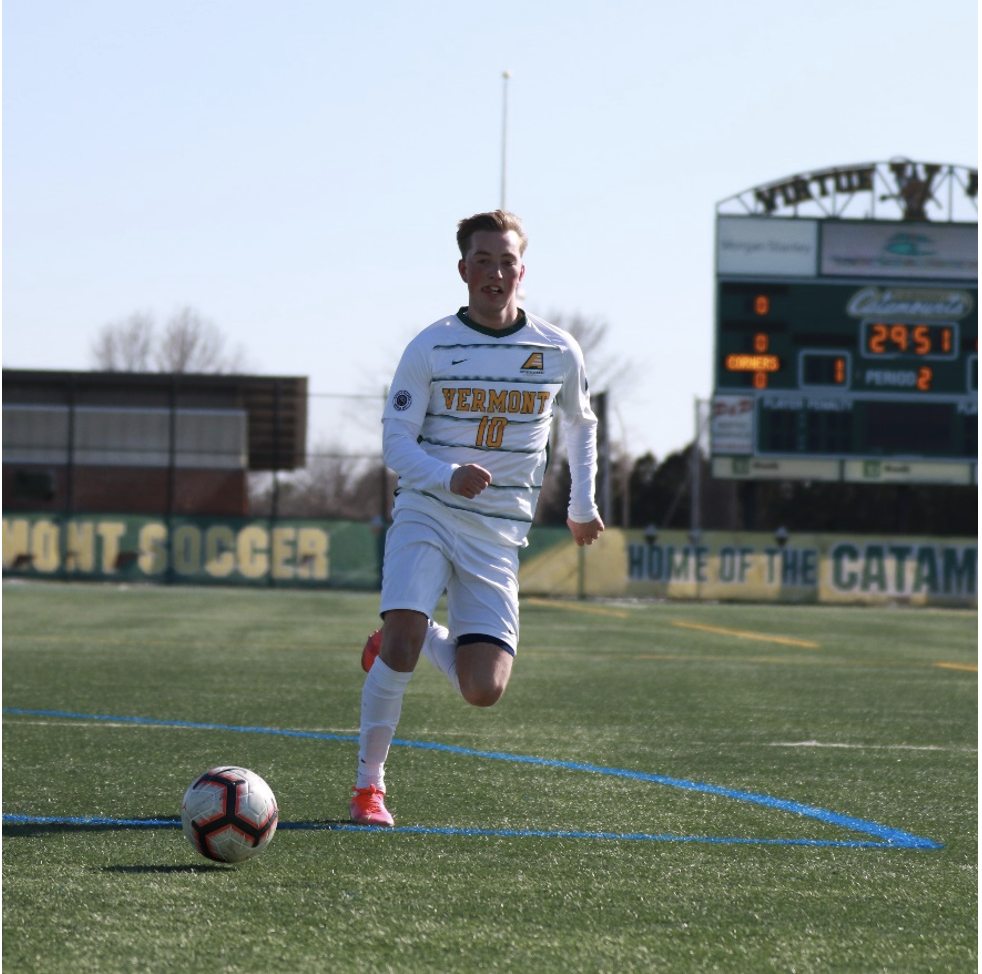 I'm from Akureyri, Iceland. I finished my UG degree in Business Administration from the University of Akureyri. I love sports and I've been playing soccer my entire life.
James Gillert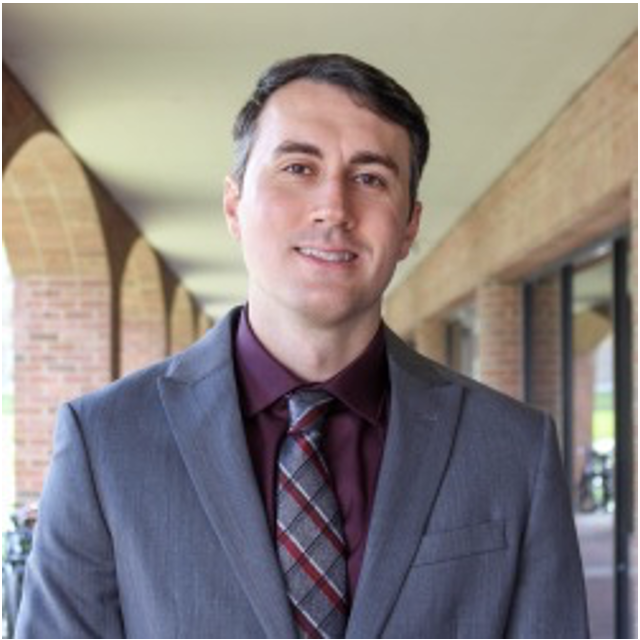 Hi, my name is James Gillert. I am from Portland, Maine, and I graduated from Saint Michael's College in Spring 2021 with a degree in Economics. I got interested in studying accounting further during my senior year there. I enjoy outdoor activities such as bike riding, reading or writing, and playing guitar. I was formerly in the U.S. Navy as an avionics technician, and the experience gave me an awesome perspective on the world while helping me prepare for college. This past summer, I have been interning with Vermont Catholic Charities. I'm excited to start the MAcc program and to grow my skills in this field. 
Susie Graham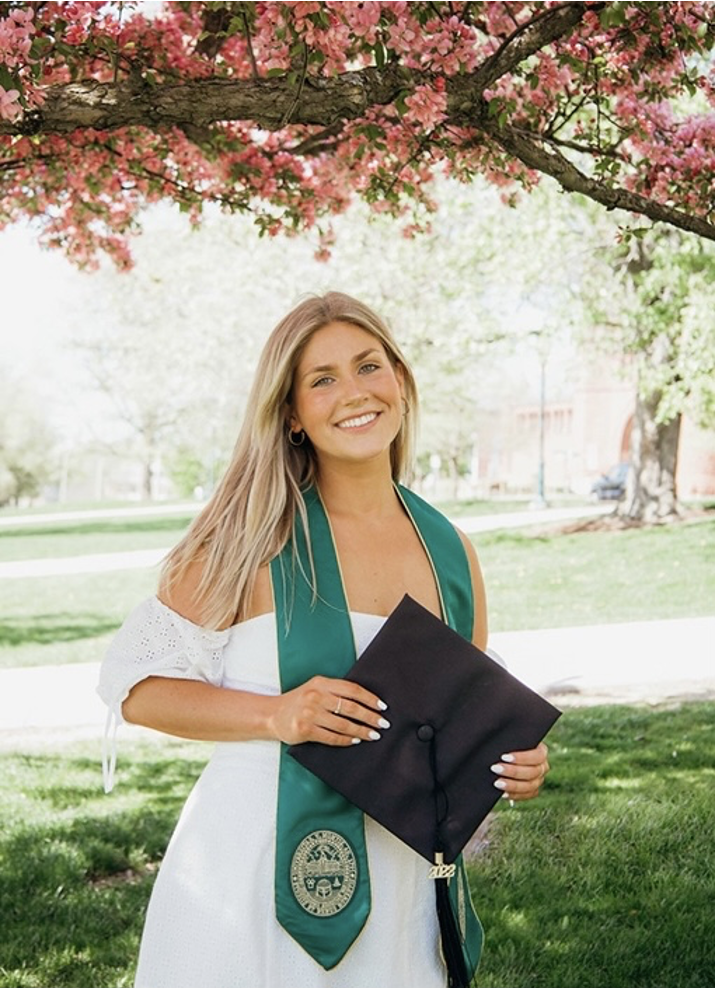 Hi! My name is Susie Graham and I am from Cape Elizabeth, Maine. I recently graduated from UVM where I earned my degree in business administration with a concentration in accounting and finance and a theme of global business. In my free time I enjoy spending time outdoors with my friends and family. I'm looking forward to spending another year in Burlington and continuing my MAcc courses this fall!
Joshua Hotaling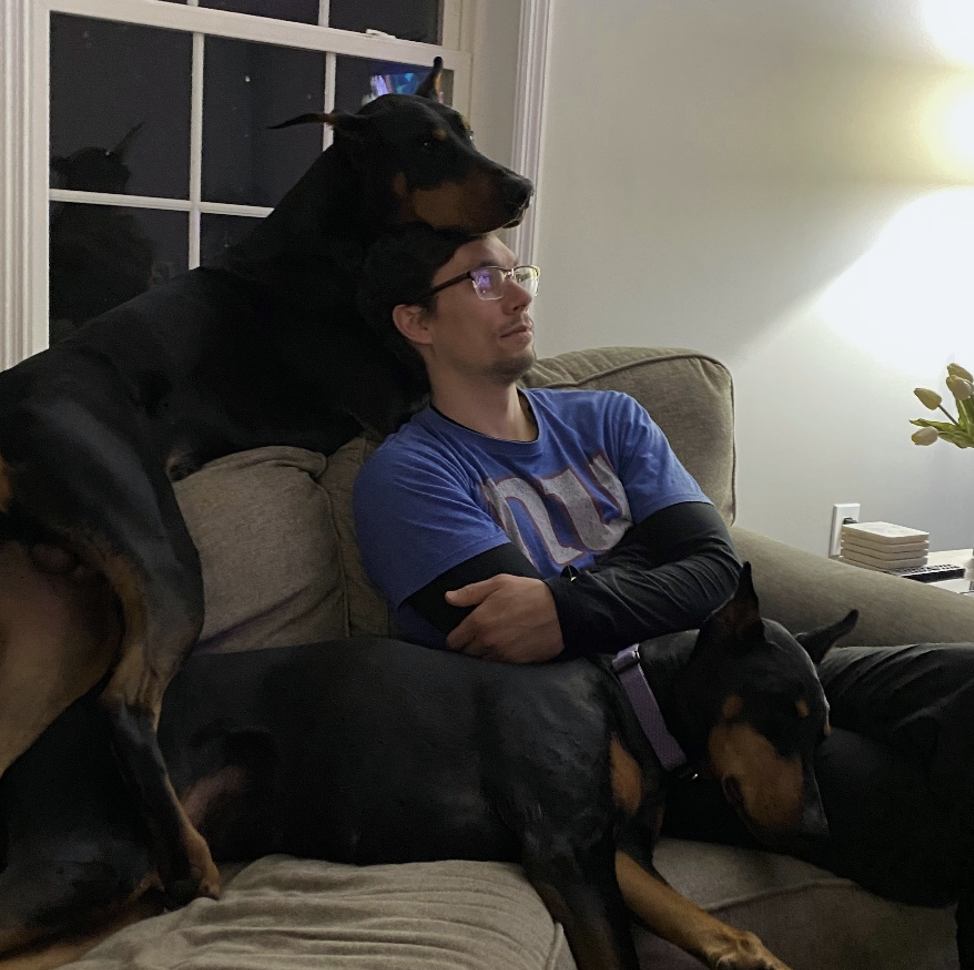 Hi everyone, my name is Josh Hotaling and I'm originally from the Saratoga Springs area of NY. Currently I live in Plattsburgh with my wife and family. I graduated from SUNY Plattsburgh back in 2012 with my bachelors in mathematics. I've recently started working at UVM in the Administrative Business Service Center and am really looking forward to continuing my education. When we have free time I like to cook, spend time with the kids, enjoy the outdoors, play with our dogs, and travel.
Jessica Johnston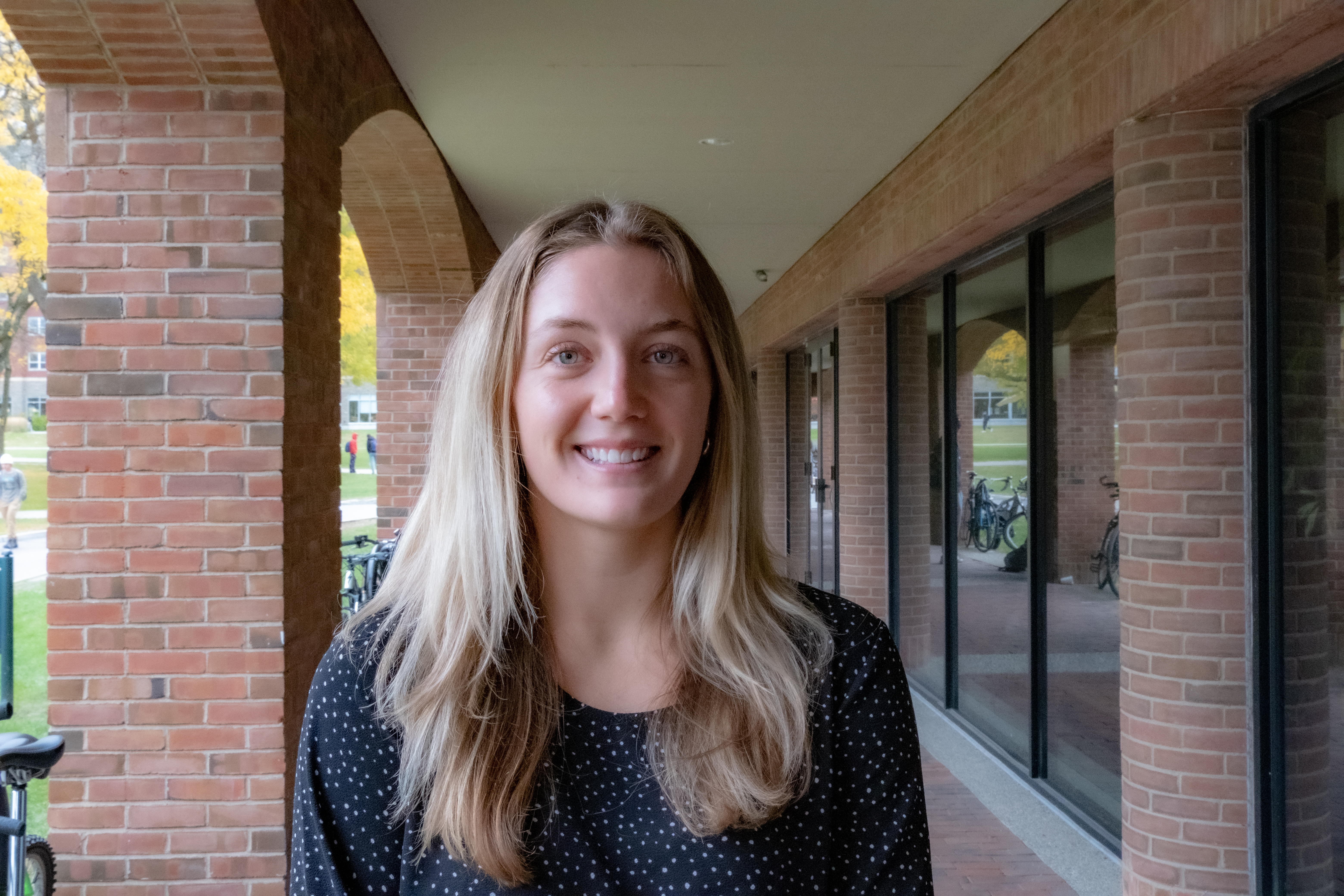 Oliver Kallista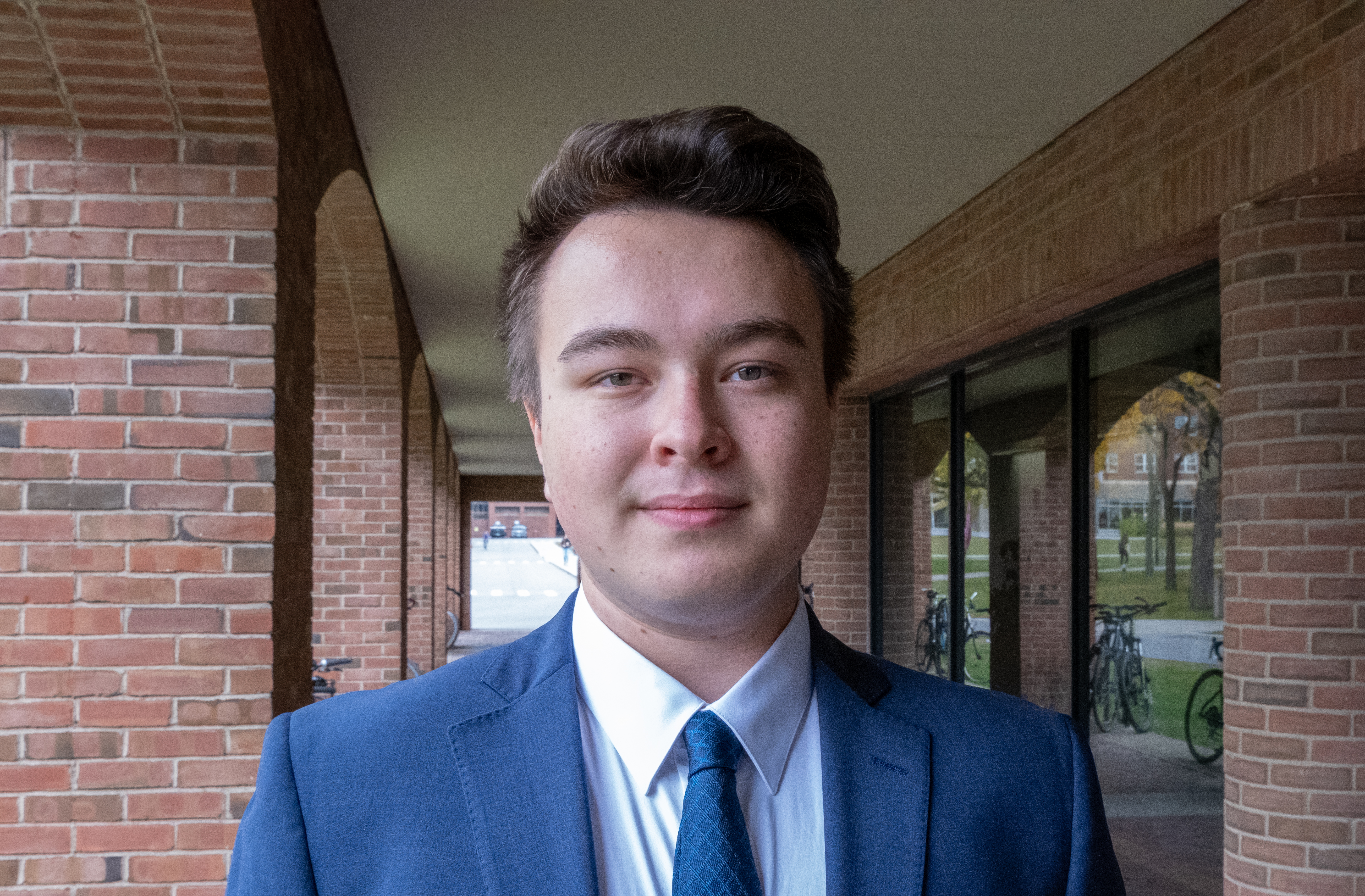 Taylor Martell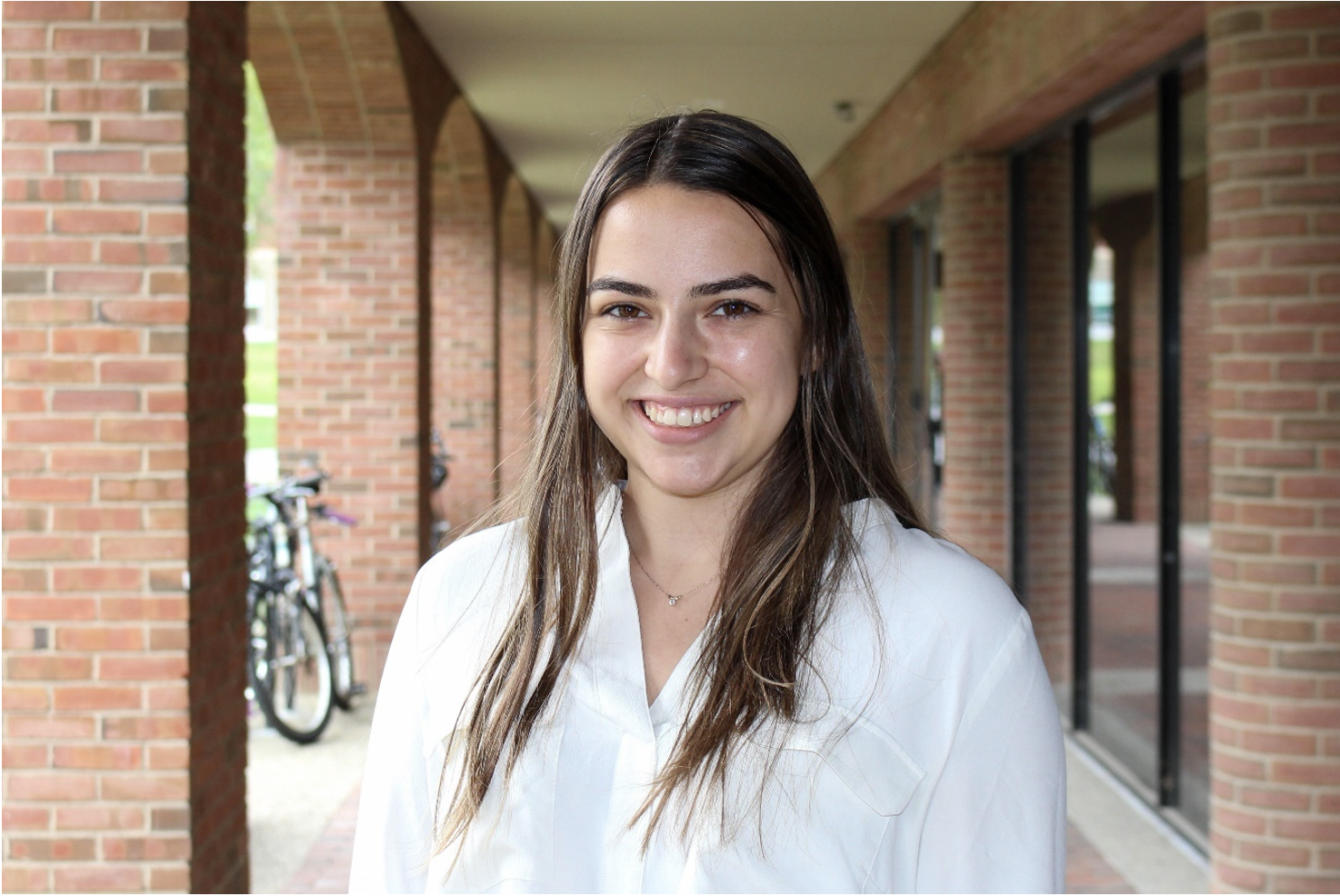 Hi, my name is Taylor Martell and I am from St. Albans, Vermont. I graduated in 2022 from UVM's Grossman School of Business with a concentration in accounting, a theme in entrepreneurship, and a minor in law and society. I this past year I have had two separate audit internships with Gallagher, Flynn & Company and McSoley, McCoy & Company. In my free time I enjoy relaxing on Lake Champlain, horseback riding with my family, and hiking the beautiful mountains of Vermont.
Molly McDonough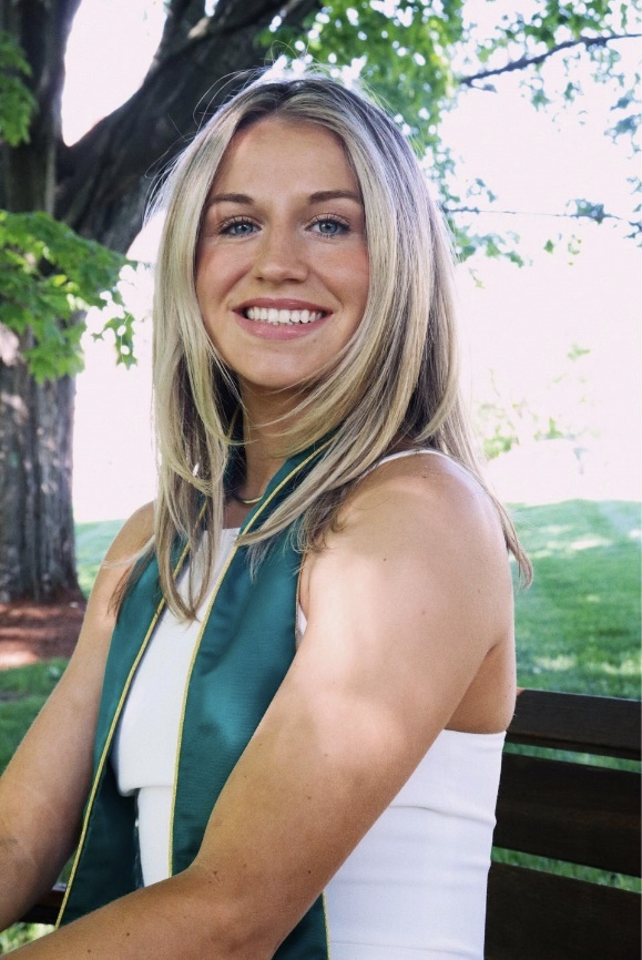 Hi everyone, my name is Molly McDonough and I'm originally from Narberth, Pennsylvania. I graduated this spring from UVM with a bachelor's in Business Administration, concentrating in accounting, with a minor in law and society. During my undergrad, I was a member of the Women's Lacrosse team and will be using my COVID-19 eligibility to play for my fifth and final year! This summer, I completed an audit internship at Johnson Lambert in downtown Burlington, VT. In my free time, I enjoy taking walks with my dog Barley, cooking, and spending time with friends and family. I'm looking forward to spending another year in Vermont and starting my MAcc courses this fall!
Giulia Mulligan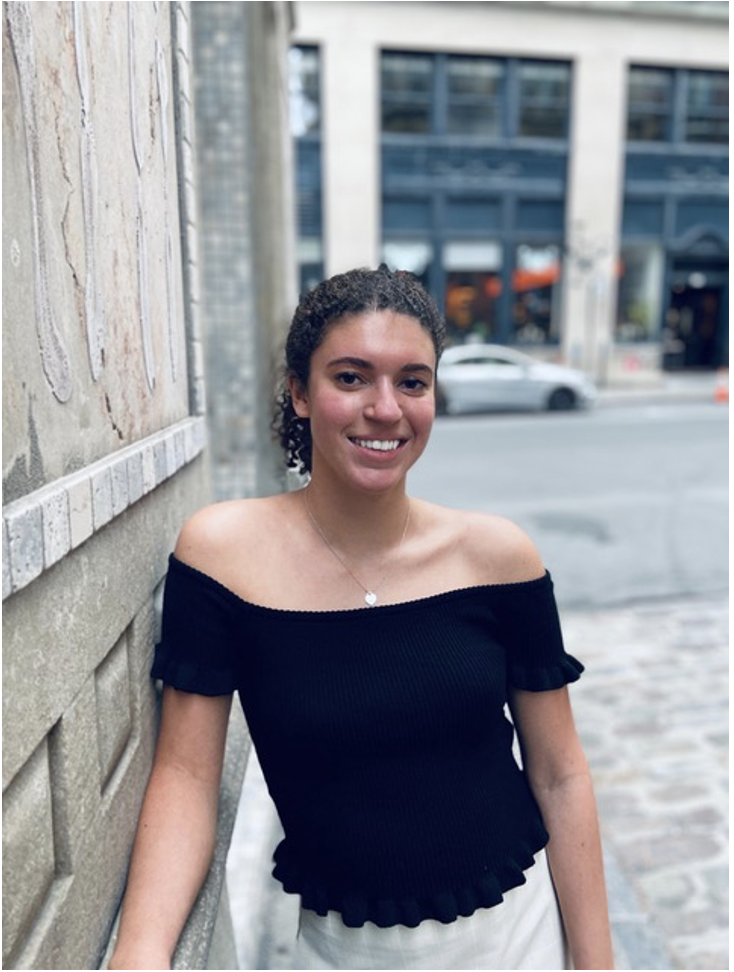 My name is Giulia Mulligan, and I am originally from Plattsburgh NewYork, but I moved to Newport, VT after I graduated high school. I received a Bachelor of Commerce with a major in Accounting at Concordia University in Montreal, Canada. I decided to come back to the US and complete my graduate degree here in Burlington.  I am so excited to start the Macc program this fall and meet everyone!

During my undergraduate degree I focused on all aspects of accounting, but I am very interested in audit and financial reporting. I competed in two case competitions during my degree, and I am looking to further my case competition experience at UVM.
In my spare time, I enjoy playing with my dog Luna. We like to go on walks, play at home, or go to the dog park to meet other dogs. Lastly, I enjoy swimming, playing tennis, watching sporting events, or working out.
Nicholas Schwartz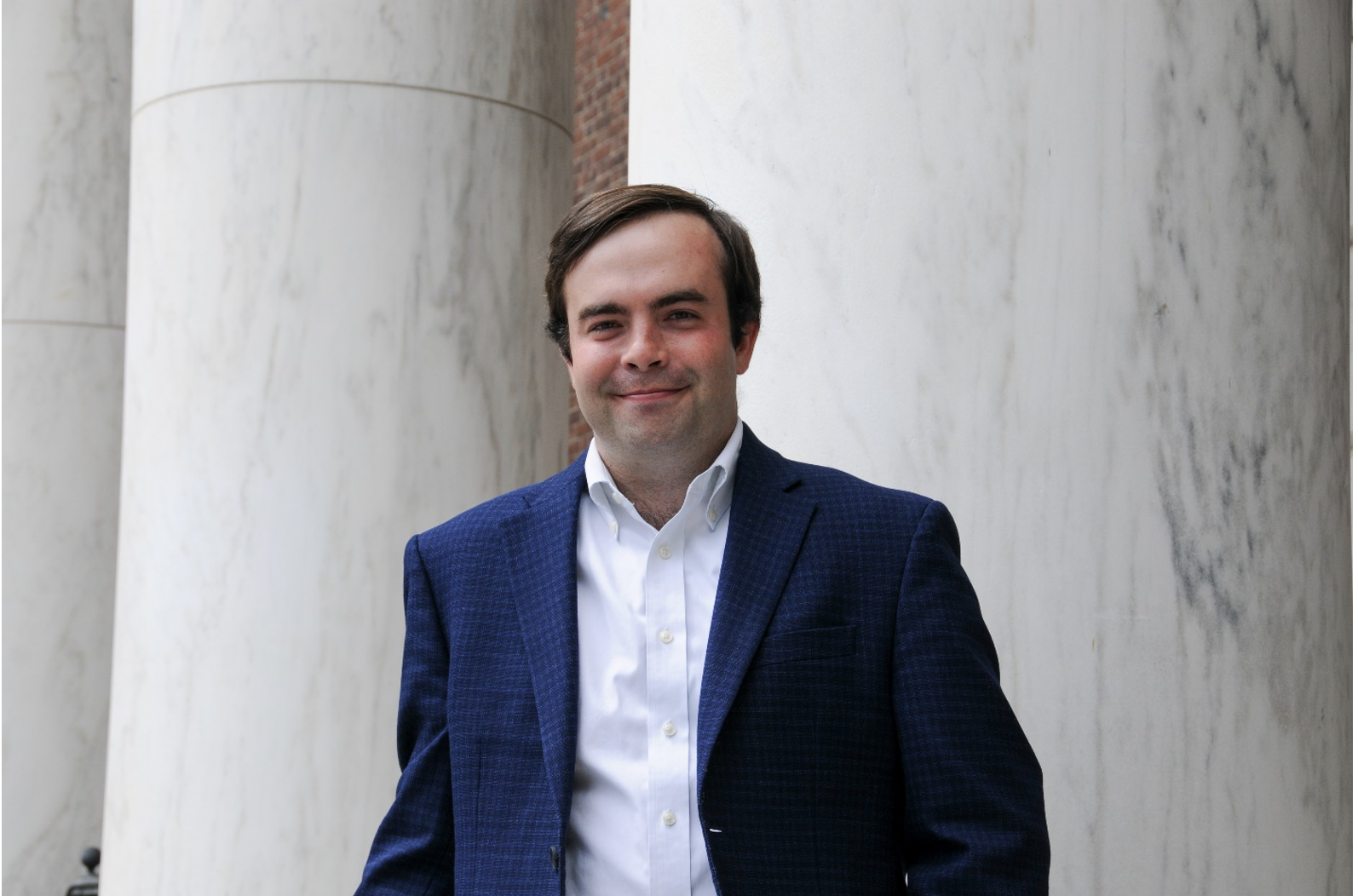 My name is Nicholas Schwartz and I am from Bedford, Massachusetts. I recently graduated from the Grossman School of Business in May, with a concentration in Accounting and a minor in History. This summer I completed an audit internship with KPMG, working in the higher education sector. In my free time, I enjoy skiing, sailing, and spending time with friends.
Andy Schwartz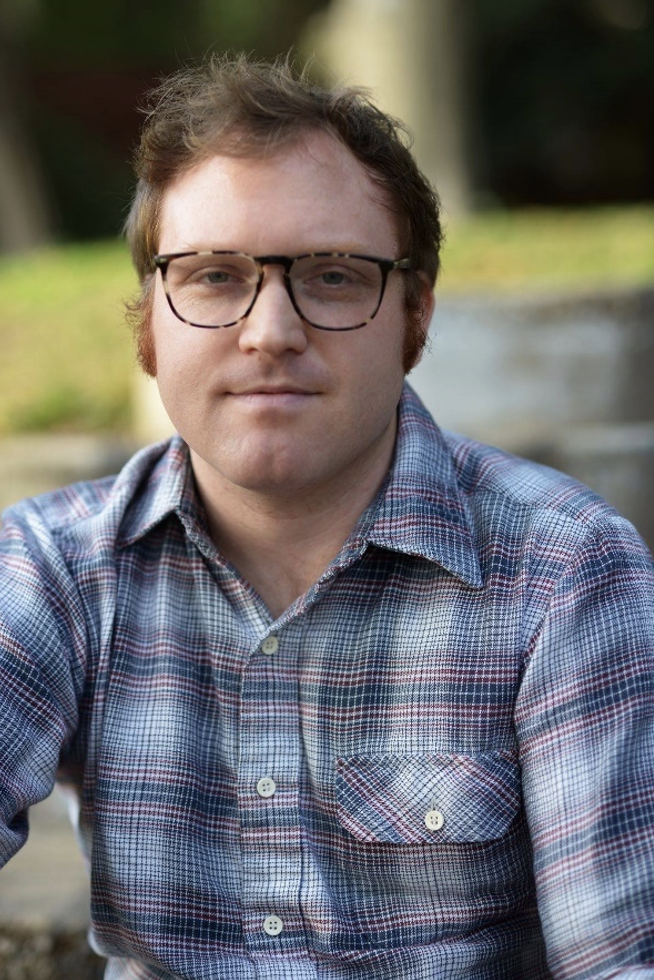 After completing his undergrad in sciences at McGill University, Andy Schwartz has worked in diverse fields such as tech, entertainment and hospitality. Lover of nature and new media, Andy is excited to continue his journey at UVM.
Julia Sukhanova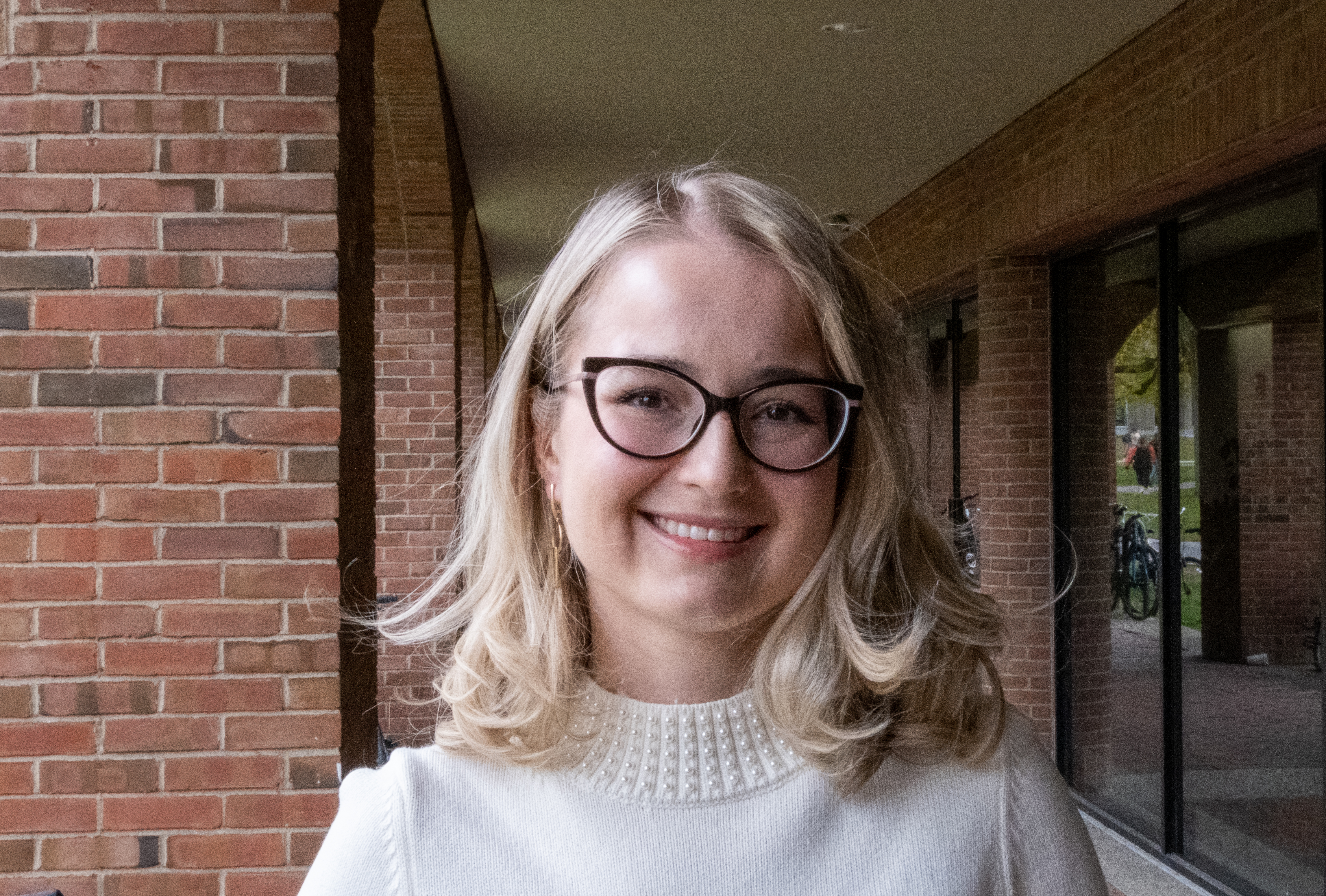 My name is Julia Sukhanova, and I am excited to officially join the GSB community as a MAcc graduate student.  I currently work as a Tax Analyst at the University of Vermont at the Department of Payroll and Tax Services. I have earned my Bachelor's Degree in Applied Linguistics and Education with a focus on Translation Studies and my first Graduate Degree in Educational Leadership. I enjoy learning and sharing my knowledge with others, and I am looking forward to expanding my understanding of accounting, auditing, taxation, and regulatory issues. I am confident that with the help of adept faculty and very talented peers, I will succeed on this path. I like to spend my free time by doing the activities that recharge and inspire me such as cooking, gardening, and travelling.
Nathan Theriault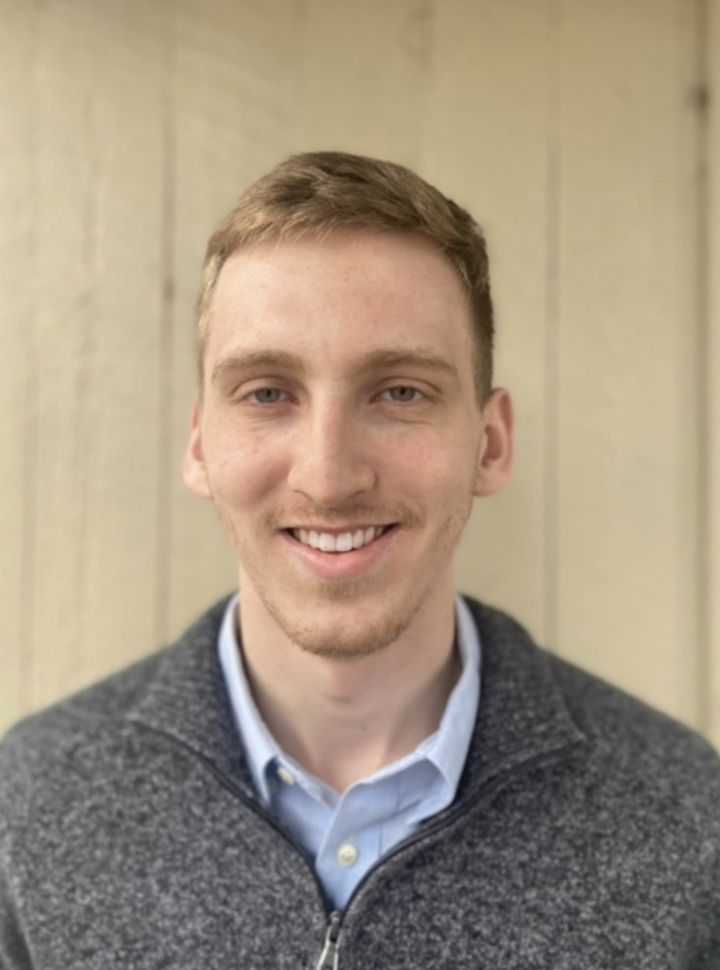 Hi, I'm Nathan and I am from Essex Vermont and I am a returning UVM student. For the past year I have been an intern at Strategic Risk Solutions and I am very excited to be returning to UVM to finish my education in the MAcc program. In my free time I enjoy playing hockey, spending time with friends, and hiking.