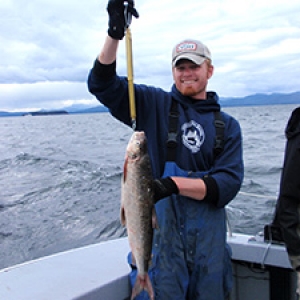 The key to having a great experience in graduate school is finding a project that you are truly passionate about and a faculty mentor with whom you would like to work. Do some internet research to learn more about a faculty members' current research, papers they are publishing, and grants they have received.
First, identify which program and specific area of research interests you. As you complete the application process, the most important thing is to identify and cultivate a relationship with a faculty member who will agree to serve as your advisor should you be accepted by the Graduate College. Having an advisor on-board is not a pre-requisite for applying to the program; however, a faculty member must have agreed to be your advisor before you can be accepted into our program.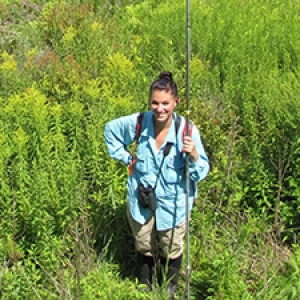 Once you have identified potential graduate faculty, contact our Graduate Student Services Specialist Carolyn Goodwin Kueffner at cgoodwin@uvm.edu, 802-656-2511, to get more information on their availability and the process for connecting with them.
Prior to contacting a potential advisor, read a few of their published papers and email a copy of your resume. Once you are connected, ask each faculty member questions about his or her work and be ready to tell something about yourself and your preparation for working in that specific field of research. Getting into graduate school is a competitive process, so the better the fit between your academic record and work/research experience, the more likely it is that a professor will consider your application.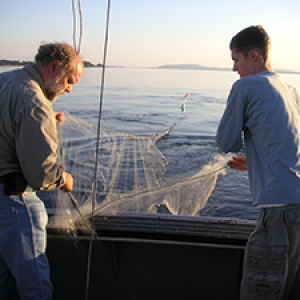 We encourage you to visit the Rubenstein School to get a sense for the school and to meet with faculty members who specialize in your area of interest, members of our Rubenstein Graduate Student Association, and Carolyn Goodwin Kueffner, who coordinates the application process. Being here helps you decide if the program and people are a good fit for you. It also gives your prospective advisor a way to know you as more than an application file. Also, talking with other graduate students helps you get their perspectives on the program. And, tour the Burlington area...you'll be spending a few years of your life here.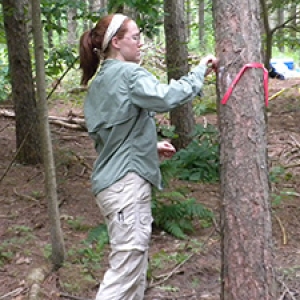 For questions regarding the general University of Vermont admission process, see Graduate College Admissions.
Be sure to indicate your interest in any particular concentration or faculty member in your Statement of Purpose when you apply. That helps us get your application to the proper faculty for review.
We receive many questions about GRE and TOEFL tests. Our average GRE score for incoming students is 157 on the Quantitative and Verbal sections and 4.5 on the Written section. The GRE is required by our Graduate College for students who will receive funding through the University. UVM Institution Code for test scores is 3920.
International Students: If your native or first language is not English, you must submit scores from the Test of English as a Foreign Language (TOEFL). More detailed information >>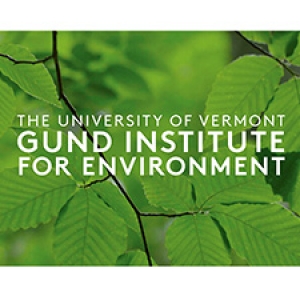 The Gund Institute for Environment offers an Ecological Economics Graduate Certificate. This certificate program provides students with opportunities to venture beyond academia and into a new world of solution-oriented learning even as they continue their concentrated studies in a traditional discipline. This certificate is open to any graduate student who is interested in this transdisciplinary and contemporary field.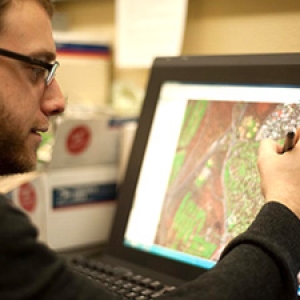 Most of our graduate students are provided with some funding. We also have many part-time teaching assistantships available. Simply mark the box on your application if you are interested in any of these opportunities and/or contact pertinent research faculty to see what they might have available.
View a list of RSENR Assistantships >>
Application form (online only at: Graduate College Application Information)
Transcripts sent to Graduate College
GRE scores (general exam) sent to Graduate College (For those candidates who have more than 10 years of professional experience and have demonstrated analytical ability through their profession, a waiver request may be submitted to the graduate college at the discretion of The Rubenstein School Graduate Program Coordinator. However, applicants MUST have a current GRE score (within the past five years) to be eligible for ANY University funding. Hence, this waiver cannot apply to PhD applicants since they must have documentation for two years of guaranteed funding to be accepted into the program.
If you are not a citizen of the U.S., England, Ireland, Australia, or New Zealand, you must submit scores from the Test of English as a Foreign Language (TOEFL). Minimum acceptable scores for admission to the Graduate College at the University of Vermont (UVM) are: Internet-based = 90, Computer-based = 213, and Paper-based = 550. Minimum acceptable scores for a student receiving funding at UVM are: Internet-based = 100, Computer-based = 250, and Paper-based = 600.
Three recommendations sent to Graduate College (This most frequently holds up the application review process; start early to make sure your application is reviewed on schedule.)
We do not require a writing sample.
Review of several faculty research profiles to find a common interest and communicate your interests to them.
| Date | For Fall Admissions |
| --- | --- |
| October-January | Good time to visit and develop relationships with potential advisors |
| February 1 | Deadline for consideration for School assistantships |
| mid-February | Graduate College admissions and first round of funding offers made to students |
| mid-March/May | Rolling admissions (second round of funding offers) |
| June | Last acceptances are usually made at this time. |
While most of the School's funding and admissions to the Master's and Ph.D. programs take place for fall admissions, the Rubenstein School admits a few students at other times of the year. These off-cycle admissions occur as a result of grant opportunities that faculty receive at different times of the year. There is no guarantee that any funds will be available in any particular year, but it never hurts to ask specific faculty about funding opportunities.
We welcome your inquiries and visits. Please contact Graduate Program Student Services Specialist Carolyn Goodwin Kueffner at cgoodwin@uvm.edu or stop by 220A Aiken Center for more information.