Community-engaged learning incorporates real-world experiences to enhance students' academic and personal explorations. In the Rubenstein School, a large portion of our community-engaged learning opportunities for students comes in the form of service-learning courses. Service-learning is a teaching philosophy that combines service in the community with classroom instruction and focuses on personal reflection and development of civic and personal responsibility.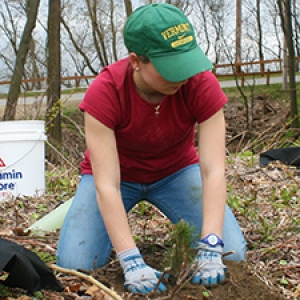 RSENR Service-Learning Courses
Approximately 20 courses are taught each year in RSENR using the pedagogy of service-learning! View a list of these courses and see where RSENR students are making an impact!