Rubenstein School Campus
George D. Aiken Center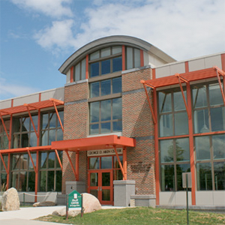 The George D. Aiken Center, which opened in 1982, was built to house the Rubenstein School of Environment and Natural Resources. The building's name honors Vermont's distinguished late senator and governor. Years later, the Rubenstein School community, along with Maclay Architects of Waitsfield, Vermont, created a green, renovated Aiken Center, designed for more efficient space, sustainability, and a reduced ecological footprint. The project was completed in January 2012. The renewed Aiken Center blends ecologically designed systems and technology to clean the building's air and water, naturally light the interior, and house occupants and greet visitors in a welcoming, healthy, and stimulating environment.
Environmental Program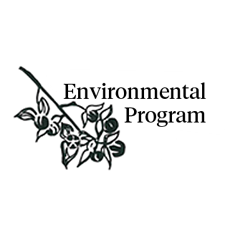 The Environmental Program, known nationally for its interdisciplinary approach, engages students in local and international internships; immerses them in course work, sometimes in far-flung reaches of the world; and intimately exposes them to faculty in such varied pursuits as environmental law and policy, restoration ecology, and ecofeminism. Vermont's landscape, accessibility, government, and non-profit organizations give students opportunities to engage in research and then develop and promote policy initiatives. The Program is housed in the Bittersweet Building on the UVM campus.
Rubenstein Ecosystem Science Laboratory
The Rubenstein Ecosystem Science Laboratory is an extension of the Aiken Center and Rubenstein School of Environment and Natural Resources and is located at the Leahy Center for Lake Champlain on the Burlington waterfront. The laboratory houses state-of-the-art research and teaching facilities, including laboratories for the study of water and sediment quality, contaminants, and aquatic biota including fish, invertebrates, and algae. The laboratory provides researchers with the tools necessary to investigate and understand the ecosystem processes that determine ecological health and influence the quality of life for the human community in the Lake Champlain basin.
USDA Forest Service Northern Research Station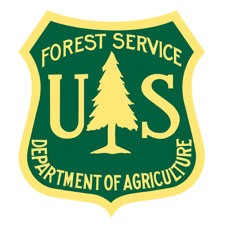 The George D. Aiken Forestry Sciences Laboratory is a Rubenstein School facility that is shared by USDA Forest Service Northern Research Station scientists and staff in partnership with Rubenstein School faculty, staff, and students. Personnel are co-located at the Aiken Center, on UVM campus, and at the Forestry Sciences Laboratory, about a mile from UVM campus on Spear Street.
Forest Ecosystem Monitoring Cooperative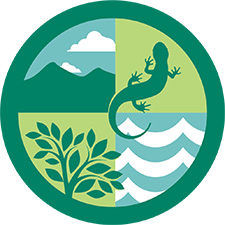 The Forest Ecosystem Monitoring Cooperative (FEMC) serves the northeast temperate forest region through improved understanding of long-term trends, annual conditions, and interdisciplinary relationships of the physical, chemical, and biological components of forested ecosystems. The FEMC also promotes the efficient coordination of multi-disciplinary environmental monitoring and research activities among federal, state, university, and private-sector agencies with common interests in the long-term health, management, and protection of forested ecosystems.
Gund Institute for Environment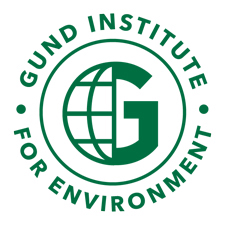 At the heart of the Gund Institute for Environment are research programs that aim to develop new ideas, test existing theories, and put the best of both into real-world practice. Gund fellows, post-docs, and students investigate interactions among ecological, social, and economic systems, and seek to use resulting insights to inform real-world policy and decisions. They develop, test, implement, and teach innovative methods and models that reflect the need to integrate the social, built, natural, and human capital components of our world. The Gund Institute is housed in Farrell Hall on the UVM campus.
Hubbard Brook Consortium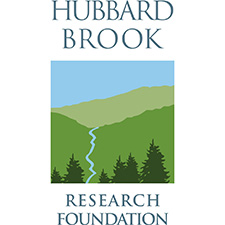 The Hubbard Brook Consortium is a collaborative of scientific and academic institutions with active research at Hubbard Brook. Situated in the White Mountains of New Hampshire, the Hubbard Brook Ecosystem Study is one of the world's most comprehensive and longest-running studies of its kind. The Hubbard Brook Experimental Forest is managed by the U.S. Forest Service, and the Ecosystem Study includes investigators from more than 25 institutions across the country. Consortium members are the Cary Institute of Ecosystem Studies, Cornell University, Dartmouth College, Plymouth State University, Syracuse University, the University of Vermont, USDA Forest Service/Northern Research Station, and Wellesley College.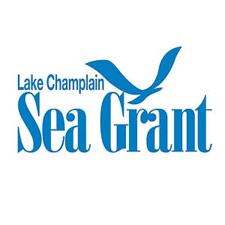 The Lake Champlain Sea Grant is a cooperative program of the University of Vermont and Plattsburgh State University of New York and part of a national network coordinated by the National Oceanic and Atmospheric Administration. Their mission is to identify and address critical ecological and economic issues affecting the Lake Champlain basin and its resources and to share that information with communities, businesses, and other stakeholders.
National Park Service Stewardship Institute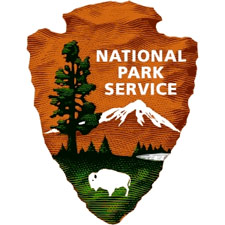 The National Park Service Stewardship Institute, based at Marsh-Billings-Rockefeller National Historic Park in Woodstock, Vermont, works with national parks and partners to advance leadership and innovation and in collaborative conservation for the stewardship of our national system of parks and special places.
Northeastern States Research Cooperative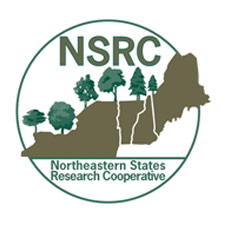 The Northeastern States Research Cooperative (NSRC) is a competitive grant program jointly directed by the USDA Forest Service Northern Research Station and a designated institution in each of the four Northern Forest states. NSRC supports cross-disciplinary, collaborative research in the Northern Forest - a 26-million-acre working landscape that stretches from eastern Maine through New Hampshire and Vermont and into northern New York. A central component of the program is the importance of the Northern Forest to society and the need for research activities to have relevance and benefit to the people who live within its boundaries, work with its resources, use its products, visit it, and care about it.
Northern Institute of Applied Climate Science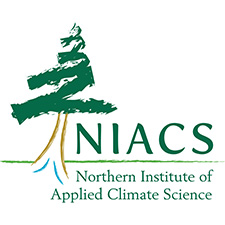 The Northern Institute of Applied Climate Science (NIACS) is a collaborative effort among the USDA Forest Service Northern Research Station, universities, and forest industry to provide information on managing forests for climate change adaptation, enhanced carbon sequestration, and sustainable production of bioenergy and materials. NIACS builds partnerships, facilitates research, and synthesizes information to bridge the gap between carbon and climate science research and the information and management needs of land owners and managers, policymakers, and members of the public.
University of Vermont Extension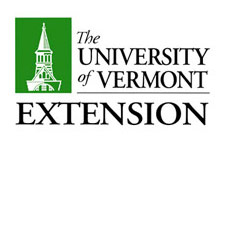 Located throughout the state, UVM Extension links Vermonters to the University and provides timely, research-based information and education. Together, they educate individuals and families, support agriculture and the environment, and strengthen communities.
University of Vermont Watershed Alliance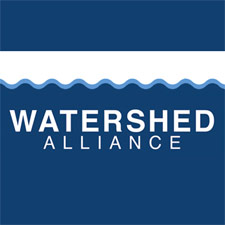 The University of Vermont Watershed Alliance is an Extension program in partnership with Lake Champlain Sea Grant and the Rubenstein School. Their primary objective is to increase awareness and knowledge of watershed issues in Vermont youth. The Alliance provides curriculum, equipment, and instructors to schools and youth groups participating in their programs, as well as support and guidance to teachers who wish to integrate watershed education into their curriculum.
Vermont Cooperative Fish & Wildlife Research Unit
The Cooperative Research Units were created to enhance graduate education in fisheries and wildlife sciences and facilitate cooperative research among federal and state natural resource agencies and universities. Research at the Vermont Cooperative Fish & Wildlife Research Unit is problem-oriented and provides cooperators (Vermont Department of Fish and Wildlife, the University of Vermont, U.S. Geological Survey, and Wildlife Management Institute) and other agencies with useful and practical information needed to understand and manage fish and wildlife resources in Vermont.
Vermont Water Resources and Lake Studies Center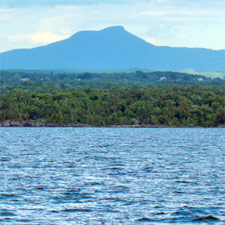 The Vermont Water Resources and Lake Studies Center at the University of Vermont is one of 54 institutes established by Congress through the Water Resources Research Act of 1964. Throughout its history, the Center has served the citizens of the state of Vermont by funding research on major issues of concern to the state, by disseminating and distributing information on water resources throughout Vermont, and by helping to educate students about the various aspects of water resources.
Research and Teaching Facilities
Research Vessel Melosira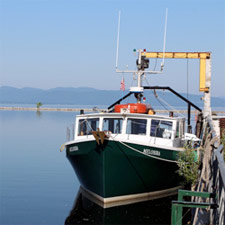 The Rubenstein School owns a 45-foot research vessel, the Melosira, which is docked at the Rubenstein Ecosystem Science Laboratory on Lake Champlain in Burlington. The vessel is used for research and teaching on the Lake.
Spatial Analysis Lab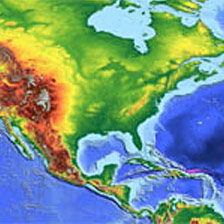 The Spatial Analysis Laboratory is a research facility located in the Rubenstein School. Laboratory staff are employees or students in the School, but facilities are often shared with collaborators from other units (UVM Geography Department, Gund Institute for Ecological Economics, and the USDA Forest Service Northern Research Station). The Laboratory applies techniques in GIS, remote sensing, and spatial statistics to problems in natural resource ecology and natural resources planning. The Lab specializes in biodiversity analysis, land-cover mapping, planning for conservation lands, and development of new applications for natural resource management.
University of Vermont Forests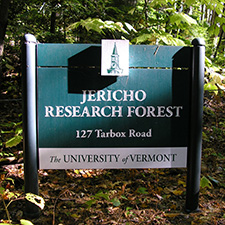 The University of Vermont Forests provide a range of northern forest ecoystems for research, teaching and demonstration. The University owns four forests throughout the State of Vermont: Jericho Research Forest, Talcott Forest and Wolcott Research Forest in northern Vermont and Washington Forest in central Vermont. The Rubenstein School manages each forest.
University of Vermont Natural Areas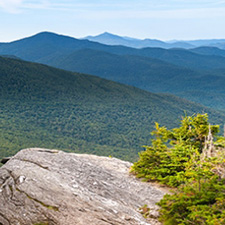 In 1974, the University of Vermont Board of Trustees established the University of Vermont Natural Areas. By this action, the Board of Trustees recognized the University's responsibility of leadership in identification, protection, and management of important natural areas on University-owned lands. From more than one thousand acres along the shoreline of Shelburne Pond to less than three acres at Redstone Quarry, from the lowlands of Colchester Bog to the summit of Mount Mansfield, Vermont's highest peak, these ten natural areas provide outstanding resources to meet teaching and research needs in disciplines that require or benefit from field experience. The UVM Environmental Program manages the natural areas.
Vermont Tourism Research Center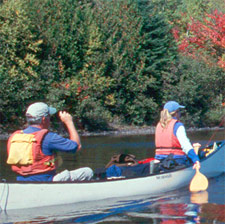 The Vermont Tourism Research Center is the only research center in the state focusing on tourism and recreation. The Center specializes in tourism that strengthens community vitality and promotes environmental stewardship. Experienced staff and affiliates include professors, research specialists, business owners and managers, and graduate students.
Watershed Research Lab
The Watershed Research Lab in the Rubenstein School is directed by Dr. Breck Bowden. Research focuses on interactions between hydrological and biogeochemical processes, especially as these processes are influenced by land use practices and land cover characteristics at catchment scales. In Vermont, research focuses on management of stormwater impacts from development on urban streams. In Alaska, research focuses on understanding climate change impacts on arctic streams. In both locations, research is designed to improve uptake and use of science knowledge by resource managers, policy makers, and community stakeholders.