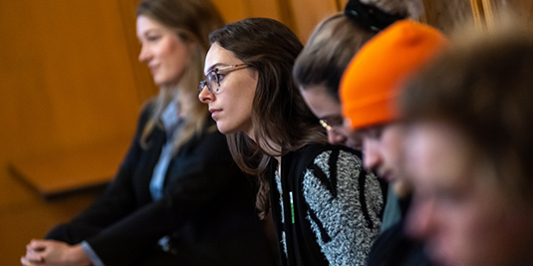 Students in the CCV STEM Studies A.S. program can pursue a UVM Food Systems B.S. program.
The food systems curriculum provides students with a broad foundational knowledge about the food system that includes environmental, social, and economic sustainability of food production. This knowledge is presented within the context of a changing climate, agricultural systems, food, health, and nutrition, food security, policy development at federal, state, and local levels, and an understanding of the complex dynamics of a global food system. In addition, students declare a concentration with a focus on natural or social science. Students also complete six credits of internship or research, providing an opportunity to apply what they learn, as well as prepare for a career in food systems.
Still undecided? Explore Food Systems at UVM.