At the University of Vermont, these funds, approximately $500,000 annually, are managed by the Rubenstein School of Environment and Natural Resources as a competitive resource for research funding. The Rubenstein School uses McIntire-Stennis funds to develop research programs that result in a greater understanding of forestry and natural resource issues and practices and their effects on management, public policy, and economic and social systems. In 2014, the Rubenstein School adopted a new approach that creates teams of collaborating McIntire-Stennis-funded researchers studying an umbrella research focus.
For more information about the McIntire-Stennis Program in the Rubenstein School, please contact: Assistant Dean Rose Feenan or Dean Nancy Mathews.
Current Research
Adaptation and Restoration of Northern Forests: Collaborative Management of Forests at Risk Across the Urban to Rural Gradient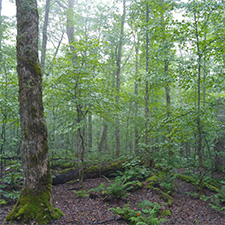 Project Director: Anthony D'Amato
Co-Project Directors: Gary Hawley, Jennifer Pontius
Researchers will develop management options to promote diverse and productive rural and urban forests. They will collaborate with forest stakeholders to help guide management approaches as climate change and increasing disturbances alter ecological balances within regional forests. Conducting field trials of new management options in both forest and urban settings, researchers will assess what tree species and practices most effectively promote survival, growth, and other benefits as environmental conditions shift. They will develop maps and test risk assessment models to project where the new management options may be most needed. Learn more >>
Dynamic Forest-Stream Interactions: Experimental Acceleration of Late-Successional Stream Functions and Resistance to Flood Disturbance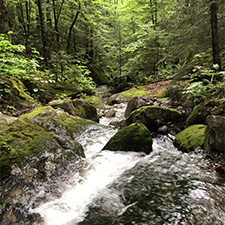 Project Director: William Keeton
Co-Project Directors: William Bowden, Ana Morales-Williams, Jarlath O'Neil-Dunne, Clayton Williams
Researchers will evaluate how complex riparian forest structure associated with late-successional development, namely canopy gap formation and large woody material recruitment, influence stream ecosystem functions through effects on stream light and temperature, in-stream productivity, nutrient processing, and aquatic habitat characteristics, as well as changes in channel geomorphology and hydrology that relate to flood resistance. Learn more >>
How Well Do Working Forest Landscapes Work? Managing Maple for Sugar, Services and Species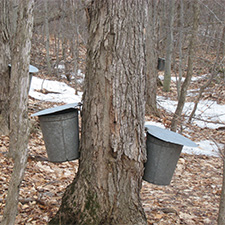 Project Director: Brendan Fisher
Co-Project Directors: Anthony D'Amato, Rachelle Gould
The state of Vermont is responsible for half of the U.S. production of maple syrup. Researchers will study how the intensity of maple sugar production affects biodiversity at forest stand and landscape scales, assess the impact of maple production on ecosystem services, understand the socioeconomic outcomes of maple production, synthesize findings related to biodiversity, ecosystem services, and economic benefits and tradeoffs across maple production landscapes in Vermont, and model future scenarios across the landscape to help develop sound policies for the management of Northern Forests for sugar, services, and species. Learn more >>
Initiating a New Integrated Research Program on UVM Research Forests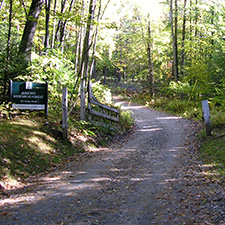 Project Director: Rachelle Gould
Co-Project Directors: Anthony D'Amato, Patricia Stokowski, Kimberly Wallin
This project re-initiates and expands the Rubenstein School research program at Jericho Research Forest and the other three research forests owned by UVM. Co-project directors and students integrate forest manipulations with investigations of value-based perceptions of native and non-native species. They are also developing research to evaluate the efficacy of UVM-based sustainability education involving the university's research forests. Learn more >>
The State of Carbon in Northeast Forests: Creating an Integrated Soil Carbon (iSoC) Inventory to Explore and Understand What Drives Variation in Soil Carbon Across Scales and With Management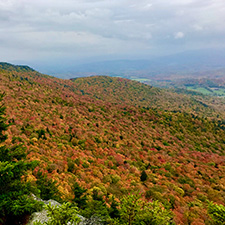 Project Director: Carol Adair
Co-Project Directors: Aimée Classen, Anthony D'Amato, Gillian Galford, Nathan Sanders
Soils are the largest terrestrial carbon sink and even small changes in soil carbon can affect atmospheric carbon. Enhancing forest soil carbon carries many benefits, including climage change mitigation, promotion of forest health, and regulation of water and nutrient flow. Researchers will identify and predict how drivers of forest soil carbon vary across local to regional scales to enable resource managers to promote soil carbon in managed forests in Vermont and the Northeast region.  Learn more >>
Partnerships
Mcintire-Stennis researchers depend on external partners to help ensure relevant research outcomes and provide critical matching funds to aid in the management and stewardship of Vermont forests.