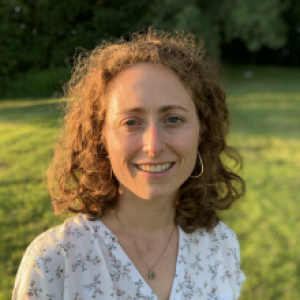 Dr. Emily Morgan's Research
Emily has a background in environmental studies, food policy, public health, and community nutrition.
Her applied research explores social, economic, and environmental determinants of dietary intake and how food-related policies and programs can be levered to improve diet quality, human health, and food system sustainability. As an educator, her goal is to foster a student-centered environment, in which students actively engage in the learning process.
For more information about Dr. Emily Morgan please visit her Faculty Profile Page.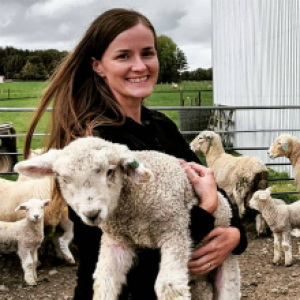 Dr. Meredith Niles' Research
Meredith is a multidisciplinary food systems scientist with a background in policy, ecology, human behavior, sustainability science and agriculture. She studies food systems sustainability from the perspective of people, behavior and policy.
Her current three main areas of research include:
food systems, food security and climate change
farmer's adoption of sustainable management practices and policy perceptions
food waste behaviors and prevention
Her research uses mixed methods, but primarily relies upon large scale quantitative data. She utilizes statistical and modelling methods including structural equation modelling, hierarchical models and network analysis, and also employs focus groups and interviews. She works closely with farmers and food system stakeholders and is dedicated to making her research open access to maximize the potential for scientific advancements.
For more information about Dr. Meredith Niles please visit her Faculty Profile Page.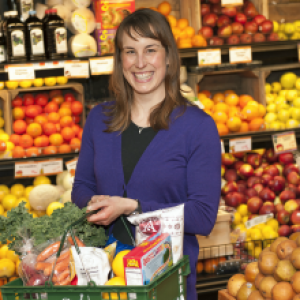 Dr. Lizzy Pope's Research
Lizzy's current research is centered in three areas, two related to behavioral economics and health and one to innovative teaching pedagogy.
She is currently looking at cooking as a health behavior, and how we can encourage more people to develop a positive relationship with cooking and food. She's working with several colleagues to test three interventions for incentivizing cooking in college students and helping them develop food agency.
Her second area of research interest is intuitive eating and its potential to encourage physical and mental health. This is a new area of research interest for her, and she is currently focused on examining factors that contribute to college students being intuitive eaters.
Thirdly, she is active in the scholarship of teaching and learning to test various pedagogical techniques for improving education in nutrition.
Fro more information about Dr. Lizzy Pope please visit her Faculty Profile Page.