Jean Harvey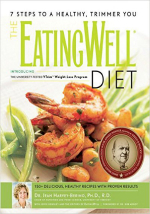 The Eating Well Diet: 7 Steps to a Healthy, Trimmer You
Published January 2009
A science based plan that brings together cutting edge, university tested, weight loss strategies with delicious, quick and easy recipes.
Catherine Donnelly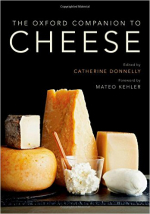 The Oxford Companion to Cheese
Published November 2016
The Oxford Companion to Cheese is the first major reference work dedicated to cheese, containing 855 A-Z entries on cheese history, culture, science, and production. From cottage cheese to Camembert, from Gorgonzola to Gruyère, there are entries on all of the major cheese varieties globally, but also many cheeses that are not well known outside of their region of production.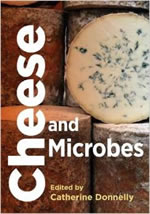 Cheese and Microbes
Published April 2014
A scientific overview of the association of microbes with cheese, through the lens of select cheese varieties that result due to surface mold ripening, internal mold ripening, rind washing, cave aging, or surface smear rind development.
Mingruo Guo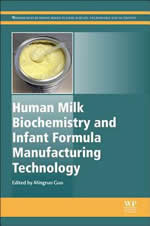 Human Milk Biochemistry and Infant Formula Manufacturing Technology
Published August 2014
Since infant formula substitutes for human milk, its composition must match that of human milk as closely as possible. Quality control of infant formula is also essential to ensure product safety, as infants are particularly vulnerable food consumers. This book reviews the latest research into human milk biochemistry and best practice in infant formula processing technology and quality control.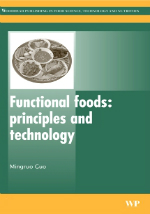 Functional Foods: Principles and Technology
Published September 2007
Functional foods, products which have health-promoting properties over and beyond their nutritional value, have become a significant food industry sector. The global market for these products remains dynamic and is predicted to grow further. This book provides both students and professionals with an authoritative introduction to the key scientific aspects and major product categories in this area.
Paul S. Kindstedt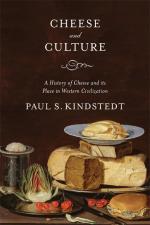 Cheese and Culture: A History of Cheese and its Place in Western Civilzation
Published April 2012
Behind every traditional type of cheese there is a fascinating story. By examining the role of the cheesemaker throughout world history and by understanding a few basic principles of cheese science and technology, we can see how different cheeses have been shaped by and tailored to their surrounding environment, as well as defined by their social and cultural context. Cheese and Culture endeavors to advance our appreciation of cheese origins by viewing human history through the eyes of a cheese scientist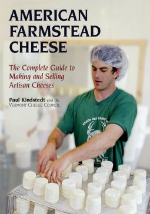 American Farmstead Cheese: The Complete Guide to Making and Selling Artisan Cheeses
Published May 2005
This comprehensive guide to farmstead cheese explains the diversity of cheeses in terms of historical animal husbandry, pastures, climate, preservation and transport, all of which still contribute to the uniqueness of farm cheeses today. Discover the composition of milk (and its seasonal variations), starter cultures and the chemistry of cheese.
Stephen J. Pintauro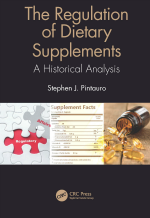 The Regulation of Dietary Supplements: A Historical Analysis
Published December 2018
This book documents the long, ongoing battle between the US Food and Drug Administration and the dietary supplement industry. It presents the complex, often subtle, and sometimes overlooked series of events that had a major impact on how dietary supplements are manufactured, marketed, sold, and used today.
Amy Trubek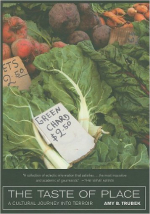 The Taste of Place: A Cultural Journey into Terroir
Published May 2008
How and why do we think about food, taste it, and cook it? While much has been written about the concept of terroir as it relates to wine, in this vibrant, personal book, Amy Trubek expands the concept of terroir beyond wine and into cuisine and culture more broadly. Bringing together lively stories of people farming, cooking, and eating. Written for anyone interested in food, this book shows how the taste of place matters now, and how it can mediate between our local desires and our global reality to define and challenge American food practices.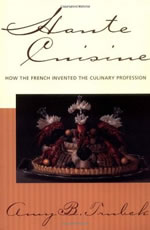 Haute Cuisine: How French Invented the Culinary Profession
Published June 2000
Haute Cuisine profiles the great chefs of the nineteenth century, including Antonin Careme and Auguste Escoffier, and their role in creating a professional class of chefs trained in French principles and techniques, as well as their contemporary heirs, notably Pierre Franey and Julia Child.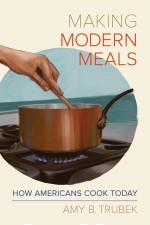 Making Modern Meals
Published October 2017
Home cooking is crucial to our lives, but today we no longer identify it as an obligatory everyday chore. By looking closely at the stories and practices of contemporary American home cooks—witnessing them in the kitchen and at the table—Amy B. Trubek reveals our episodic but also engaged relationship to making meals.
Making Modern Meals explores the state of American cooking over the past century and across all its varied practices, whether cooking is considered a chore, a craft, or a creative process. Trubek challenges current assumptions about who cooks, who doesn't, and what this means for culture, cuisine, and health. She locates, identifies, and discusses the myriad ways Americans cook in the modern age, and in doing so, argues that changes in making our meals—from shopping to cooking to dining—have created new cooks, new cooking categories, and new culinary challenges.