In a recent panel discussion, graduates of UVM's College of Agriculture and Life Sciences shared their stories transitioning from UVM to careers in the artisan cheese industry.
Four local alumni convened at UVM's Davis Center in November for a panel discussion on their path to careers in the Vermont artisan cheese industry. None of them started their undergraduate journey with the intention of becoming cheesemakers, but through coursework, internships and personal connections they made, each found their way to cheese. Or maybe, cheese found them.
What do two community development professors, a business analyst for a value-added processing firm in Burlington, a saffron grower from Iran, a community supported agriculturalist from Ecuador, and a third year University of Vermont student have in common? A place at the table.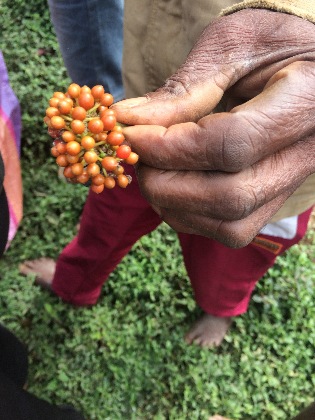 This past summer (winter in the Southern Hemisphere), a multidisciplinary team of two professors and one Phd student from the UVM Food Systems Program traveled to the island of Madagascar to examine the potential systems consequences of a new demand for a wild-harvested endemic pepper (allegedly sparked by elite chefs from the Global North in se