1. Log in to list.uvm.edu
2. Navigate to "List Management" in the top left, here: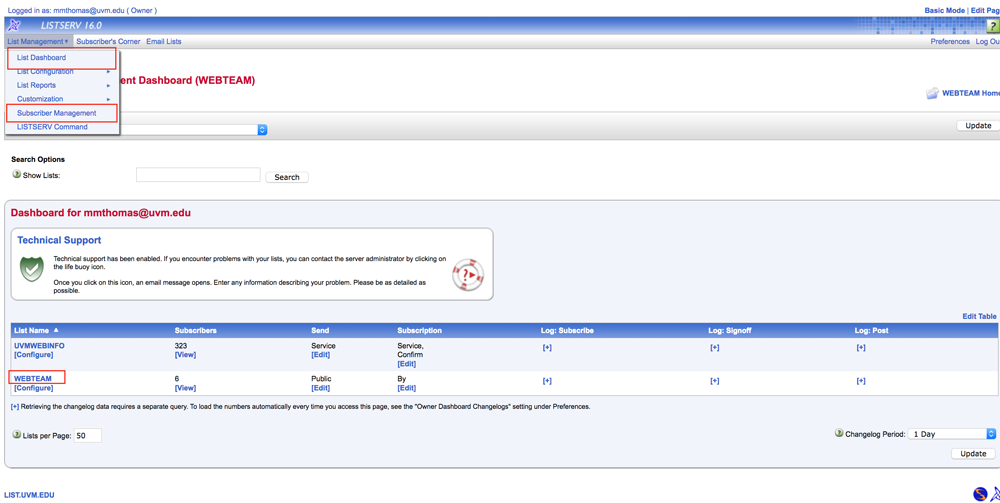 3. From that menu, choose "List Dashboard"
4. On the dashboard page, scroll down and click on your desired list from those you own. (Click on its
name under the column List Name, being careful not to click on "configure")
5. On your list page, choose "Post New Message" in the lower right menu: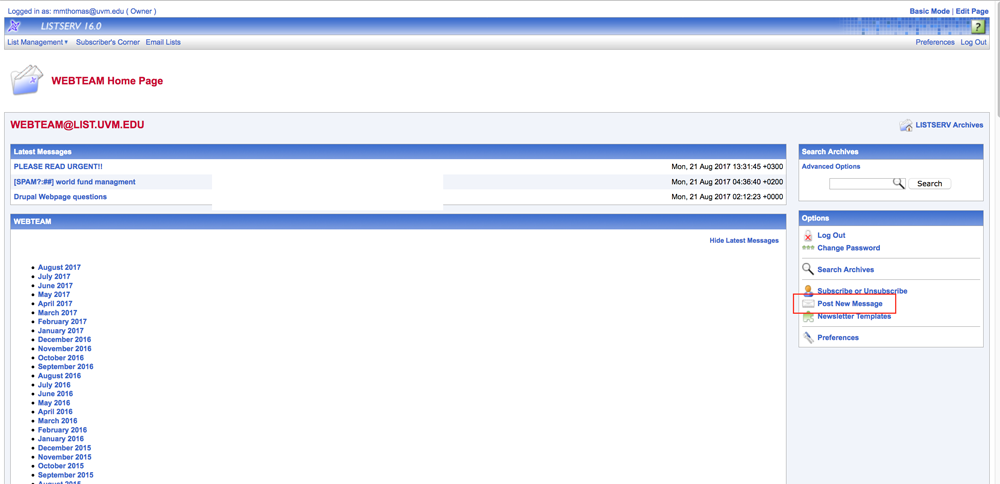 6. On that send message page, fill out your name and subject fields, then change content type to HTML
in this drop down: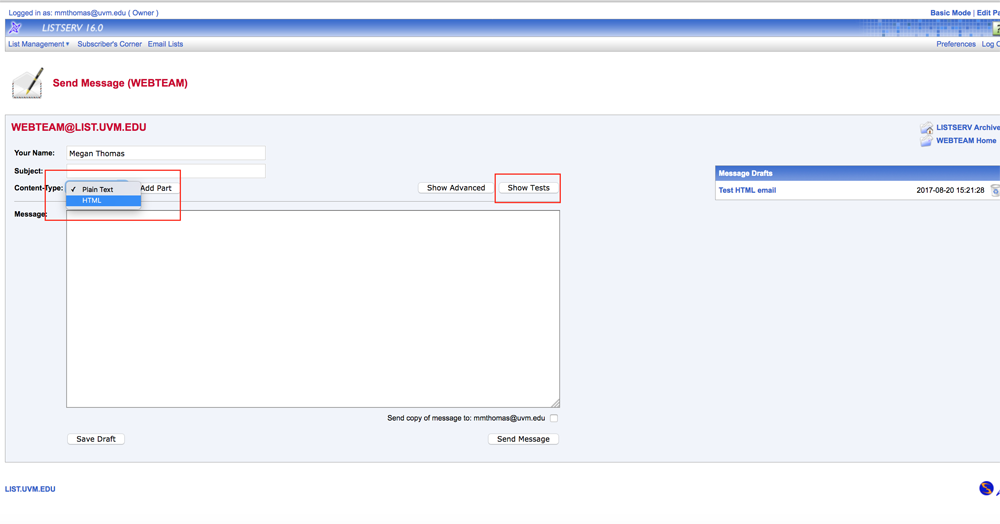 7. Then paste in the HTML of your drafted email
8. Click "show tests" and click "send test to self" to see if it worked. The test message will go to the email
you use to access your list.
9. If all looks good, click "send message."