Career BOOST Series  |  Jan 8 - 9, 2024
These 1-hour "lunch & learn" workshops are perfect for anyone looking to develop their professional online presence, craft an effective resume/cover letter, find jobs/internships, develop their network, or nail an interview or negotiate a salary. We cover essential topics in just two days - pick the topics you want, skip the rest!
 
RESUMES + COVER LETTERS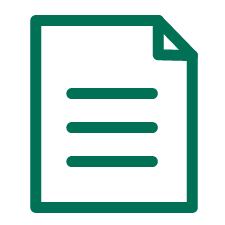 Mon, Jan. 8th @ 11 am - noon (Link to Teams meeting)
This session will cover everything from resume basics to writing bullet points that will make your experience stand out. Learn how to tailor your skills to match a job description. Start writing your resume in the workshop and get immediate feedback.
A resume lists your experiences, but to truly impress you need a cover letter to connect your experience to a specific job description. Learn the proper formatting and structure. Break down examples and discuss what information to include or leave out. Start writing your cover letter during this session and get immediate feedback.

LINKEDIN PROFILES + NETWORKING
Mon, Jan. 8th @ 12:15 - 1:15pm (Link to Teams meeting)
Establishing a professional online presence is a key step to entering the job market on your terms. LinkedIn is an easy way to start. Over 800 million people from more than 200 countries have a LinkedIn profile, but many under-use it. This workshop will walk through best practices of setting up your LinkedIn profile to stand out to employers. Whether you already have a profile that needs to be updated or are starting from scratch, you can follow along with this step-by-step workshop to build a strong profile. 
How important is networking? Very. Learn how to develop and utilize your UVM network. Create and practice delivering an "elevator pitch" to quickly introduce yourself to a new contact or potential employer.

JOB SEARCH STRATEGIES
Tues, Jan 9th @ 11am - noon (Link to Teams meeting)
Reflect on your values and interests to determine the kind of job / workplace you seek. Develop search strategies to quickly sift through job postings. Learn how to decode a job description and how to leverage LinkedIn to find jobs. 
INTERVIEWING + SALARY NEGOTIATION
Tues, Jan 9th @ 12:15 - 1:15pm (Link to Teams meeting)
Don't get stressed about your next interview. Learn the strategies for a successful interview, including what you should do before, during and after the interview. Predict and practice the most common types of questions an interviewer might ask. 
Negotiating can be intimidating and uncomfortable, but you deserve a compensation package that matches your worth.  (This is especially true for women who tend to negotiate less and thus earn less in their lifetime.) This workshop will cover best practices and additional resources for negotiating your next offer.
All sessions are free and open to students/alums at any stage of career prep.
Pick what you want to attend & skip the rest. It'll all good stuff, but not everyone needs everything - you decide what will be most helpful.   
Winter Session Career Courses (Dec. 26 – Jan 12)
UVM offers a number of credit bearing classes that count toward your spring course load (which means there is no additional cost) - see below for a sample of career related offerings. Winter Session courses are listed in the Spring semester's course listings and are identifiable by the section number with the following prefixes: WC (on campus), WQ (online), and WW (travel).  Note: These courses are not part of the above Career Boost sessions - register for them at the same time you register for Spring courses - and don't delay, they fill fast! 
CAS 1990:  Getting From LIberal Arts to a Career (1 Credit)
Instructor: Susanne Harrington (25 seats) 
CDAE 1450: Career Builder: LinkedIn (2 Credits)
Instructor: Sarah Heiss (30 seats)
CDAE 1450: Career Builder: LinkedIn (2 Credits)
Instructor: Jacqueline Drouin (30 seats)
EDPE 2190 Physical Education-Prof: Careers in College Athletics (3 Credits)
Instructor: Krista Balogh (30 seats)
Provides an overview of how students can apply their experiences and skills in the professional world of collegiate athletics. Students will learn about different careers and have the opportunity to discover relative coursework, internship experiences, networking skills, and resume development.
PH 2000 Careers in Public Health (1 Credit)
Instructor: Laura O'Sullivan (30 seats)
Students learn the public health functions and services through the lens of the public health workforce. Careers in public health and related fields are explored.