Alumni House at 61 Summit Street - Completed Project
Schedule: Completed September 2016
Project Manager: Cara Hanson
Design-Build: Bread Loaf Corp.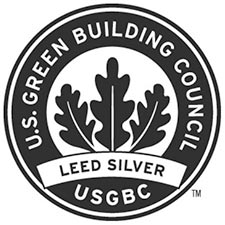 The historic former residence at 61 Summit Street was designed by Boston architect Edgar Allen Poe Newcomb in the style of Queen Anne architecture.  In 1892, the approximate 18,000-sft structure featuring intricate carvings by Albert H. Whittekind was constructed for Edward Wells. From 1924 to 2003 the house was home to the Delta Psi Fraternity and in 1979 was entered into the National Register of Historic Places.
The project involved a complete renovation of the interior spaces and mechanical and electrical systems for the existing house and the construction of a new 2,600 gsf events pavilion addition to the house designed to accommodate 150 person occupancy. The renovation to the existing house has created a main floor dedicated to public and events spaces, a second floor with a combination of public, events and support spaces and a third floor offering secure operation and office spaces for Foundation staff.