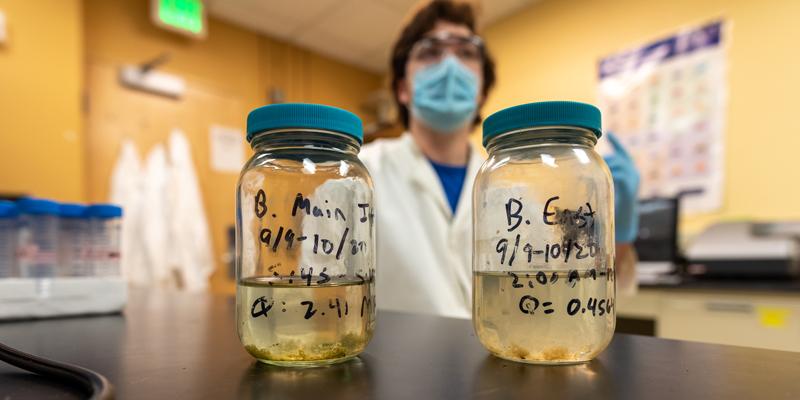 It's true: there's no shortage of problems in our world that need solving. And in our little corner of the world at the University of Vermont, there's no shortage of talented minds that understand this truth: the time to start solving those problems is now.
We will be hosting Putnam problem solving sessions for undergrads on the 1st and 3rd Thursdays of every month from 12:00pm to 1:00pm. 
Our first meeting will be on October 1st, hosted by faculty members Spencer Backman, Dan Hathaway, and Taylor Dupuy. These meetings will take place on the Microsoft Teams group "Putnam". 
MS student Patrick Mullins has earned the Graduate College GTA of the year award in the lecturing category. We congratulate him on this well-deserved honor and thank him for bringing recognition to our department.