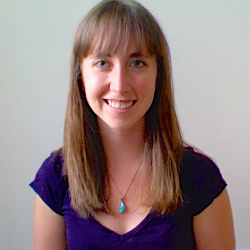 After graduating in 2011 with a NFS bachelors and minor in food systems I moved to NYC to work as a bilingual nutrition educator for the Stellar Farmer's Market Program of the NYC Department of Health and Mental Hygiene. It was a temporary, part-time position but it was a job combining everything I loved- nutrition education, cooking, farmers markets, and speaking Spanish.
While working with the Stellar program I also worked as a waiter and barista until I decided I wanted to go back to school to pursue a masters degree and eventually complete a dietetic internship program.
Continue reading Casey's story:
In the fall of 2012 I started my masters in nutrition and public health at Teachers College Columbia University. UVM instilled in me my love for local agriculture, the power of home cooking, and the obstacles that lower-income communities face when it comes to nutrition, but I felt my clinical nutrition knowledge and understanding of chronic conditions related to nutrition could be enhanced through a masters. I also realized that should I want to continue working at some place like the DOH, I would need to become an RD as many of the program positions there are grant funded and being a dietitian is a requirement. At UVM, I had not wanted to pursue clinical dietetics and was so happy with my nutrition and food science degree, but to advance my career I now felt I needed to complete a dietetic internship as well.
I took three years to complete my masters- while working part-time most semesters- and was then accepted into TC's dietetic internship in the fall of 2015, which I completed July 2016. While I loved going through my masters and DI at TC it felt like it took forever- I wish I had given more thought to UVM's combined masters-DI program while I was in undergrad!
I am now a Registered Dietitian for The Institute for Family Health, a network of outpatient, non-profit, federally qualified health centers throughout New York City. I am the outpatient dietitian and diabetes educator (and plan to become a CDE as soon as possible) at 2 clinics in the South Bronx, where I conduct individual nutrition counseling and medical nutrition therapy for mostly weight loss, diabetes, and hypertension/hyperlipidemia, but also GI disorders, prenatal nutrition, HIV, renal conditions, bariatrics, pediatric nutrition, and eating disorders. I have only been working here a short time, but truly love what I do and enjoy helping people make healthier choices to manage chronic disease and reduce risk. On the side, I write a personal food and nutrition blog, periodically contribute articles/blog posts to small publications, and provide counseling services on a telehealth platform.
My education and experiences at UVM certainly guided me towards my career today, even though it has taken some time to firmly grasp what I wanted that to be. While I feel my masters and DI gave me my passion for clinical nutrition, UVM gave me my foundation in basic nutrition concepts and biochemistry, and sparked my love for local and seasonal cooking, and issues surrounding our agricultural systems and food access.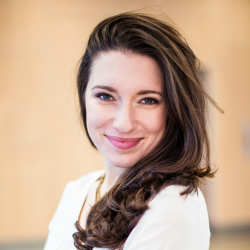 After graduating in 2009 Lauren went to grad school at Tufts earning her MS in Food Policy, Nutrition and Entrepreneurship.  She is the founder of Branchfood, "an organization that unites entrpreneurs in tranforming the food system through innovation", located in Boston.  Her work is focused on supporting food entrepreneurs and connecting them with key resources to grow their startups.  She runs monthly community tables, workshops and panel discussions on what is innovative on the local food scene as well as leases space to budding food companies.
Her inspiration for the company formed a couple of years ago when she noticed local restaurans, urban farms and sustainable food start-ups were flourishing around the city but there wasn't a resource for people to access this information.
Continue reading Lauren's story:
With Branchfood people have a way learn about a new way to deliver CSA shares, find restaurant software that makes sourcing organic produce easier, or meet investors.  A large part of her mentorship to budding companies is explaining the food system spectrum.  She's found a lot of food entrpreneurs don't understand the different parts of the food system and the many players that need to be on board for their start-ups to be successful.
Lauren has been named one of the three female entrpreneurs to look out for by The Metro, and Zagat included her in its "30 under 30" in Boston.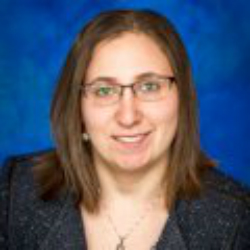 I am an NFS undergraduate in May 2010. The last year of my degree, I was doing a part time internship with Ben and Jerry's in South Burlington doing QA/Microbiology. From that experience, I knew that I liked food science and needed further education in that field of study. I was then accepted into NC State to pursue my Master's Degree.
I graduated in August 2013 and then began working as a product development scientist for PepsiCo in NY. I've been with them for a little over 3 years now and recently received the opportunity to participate in a global rotation experience. I'm currently working in Dubai UAE for 6 months before I return to NY.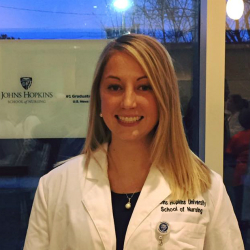 I am currently a graduate student at the Johns Hopkins University School of Nursing. When I graduate, I will have my Master of Science in Nursing, and plan to continue on for my Doctorate in Nursing Practice. Let me take you back a few years, so I can answer that burning question you have about how I got to this point!
I graduated from UVM in May 2015 with my bachelor's degree in Nutrition and Food Science.  During that time I had taken heavy science courses as well as EMT training, knowing that healthcare was in my future.
Continue reading Chelsea's story:
After spending the summer at home (also in Vermont), I took a leap of faith and moved to Orlando, Florida with a friend, who had gotten a job as a NICU nurse. I was hired as a nursing assistant on a medical oncology floor at the UF Health Cancer Center, Orlando Health. I fell in love with my oncology patients and took particular interest in the nutritional component of their stay and its relation to treatment progress. My work inspired me to pursue a career in nursing. In the future, I hope to incorporate my background in nutrition with evidence based practice in oncology at the doctorate level.