The Courtyard at Given - Completed Project
Schedule: Completed July 2009
Project Manager: Todd Merchant
Architect: Black River Design Architects
Construction Manager: Engelberth Construction, Inc.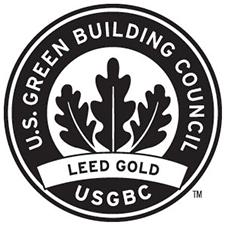 The Courtyard at Given project added 31,000 gross square footage to the College of Medicine Complex, filling the increased need for office and support space. The project included the construction of a four story structure within the existing courtyard that formerly housed the Dana Medical Library. This enabled faculty and staff members of the College of Medicine to be located within close proximity to the main University of Vermont Campus and Fletcher Allen Health Care Facility.
The Courtyard at Given has received a GOLD Level of Certification in Leadership in Energy and Environmental Design (LEED) established by the U.S. Green Building Council.