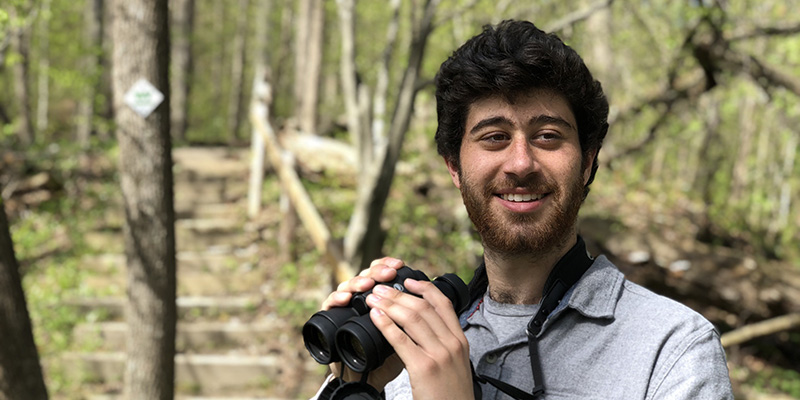 A job during high school at a local Wild Birds Unlimited in Franklin, Massachusetts introduced Mike Perrin '19 to the world of birding. Turned avid birder with a desire for field experience outside the classroom and more of a hand in designing his major, he chose Environmental Studies in the UVM Rubenstein School of Environment and Natural Resources.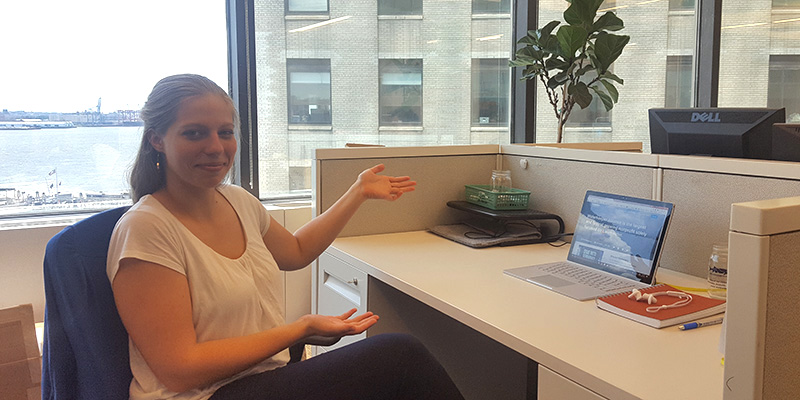 The tall, majestic building at 180 Maiden Lane, New York City watches over the East River, and inside, the employees of the Waterkeeper Alliance watch over rivers all around the world. As an intern, I was exposed to both domestic and international waterway advocacy: what their issues were, who protected them, and what their future looked like.
During the summer of 2017, I interned with the Vermont Department of Fish and Wildlife's (VDFW) small mammals biologist. The focus of my internship was studying bats around the state of Vermont. My tasks as an intern largely fell into three categories: bat trapping, acoustic detector work, and maternity colony monitoring.