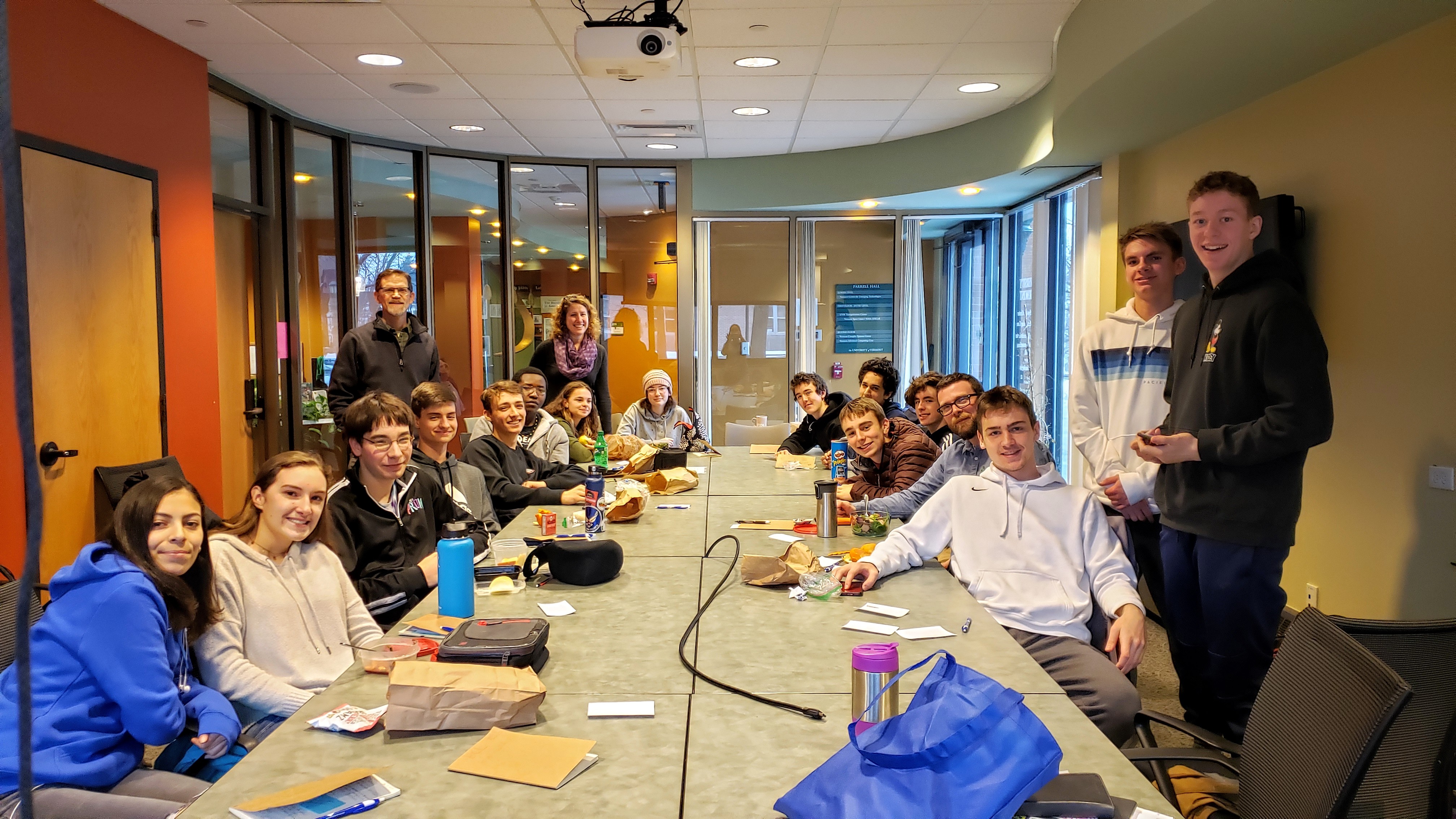 What are streets for? A Conversation with Burlington City and Lake Semester Students
What does a group of engaged Burlington High School Students have to say about the use of our city streets? Quite a lot. They are used by all different members of our community, even pets and wild animals. They are used for block parties and social events. Some are well cared for, while others are strewn with litter. They can bring people together or can separate them. And our streets have evolved over the course of Burlington's history.
On February 7, Peggy O'Neill-Vivanco, VT Clean Cities Coordinator, hosted the Burlington City and Lake Semester (BCL) students at the Transportation Research Center to talk about public space and transportation. BCL is a semester-long program between Burlington High School and Shelburne Farms in which students move out of the traditional classroom to explore real-world learning experiences in and around Burlington.
Before class the students read through part of the Burlington WalkBike Master Plan, as well as a chapter from Streetfight: Handbook for an Urban Revolution by Janette Sadik-Khan and Seth Solomonow. Our discussion got the students to think beyond how we move on and through streets. They addressed issues around what makes users feel safe; who benefits from multi-mobility access; and how good streets and public space impact housing and public health.
It is thrilling to think that these high school students are already engaging in Burlington city systems, asking sharp questions, lending a critical eye to existing structures and advocating for great public spaces in their community.
To learn more about BCL Semester, check out a recent article by Vermont Public Radio.