About UVM's Transportation Research Center
The University of Vermont Transportation Research Center launched in 2006 to advance environmentally sustainable transportation through cutting-edge research, innovative outreach programs, and education of our future leaders. With founding support from the U.S. Department of Transportation, the TRC has attracted millions of external dollars in research, outreach, and workforce development grants.
Cutting-edge Research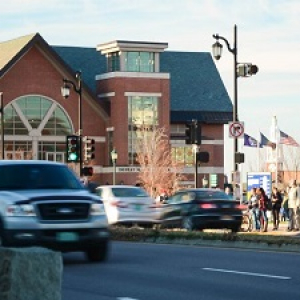 The TRC conducts meaningful research with real-world data.  We are committed to putting our cutting-edge research to good use—to informing policy making and business decisions, and advancing public discourse on key transportation, energy and environmental issues. 
Work with the Vermont Agency of Transportation
For over 40 years, the University of Vermont has partnered with the Vermont Agency of Transportation (VTrans) on research to find solutions to the state's most critical transportation issues. In 2008, the UVM Transportation Research Center and VTrans entered into a Cooperative Agreement that allows us to respond more efficiently to VTrans research needs as they arise.  In 12+ years under the Agreement, researchers at UVM have completed 134 projects for VTrans, featuring 23 different principal investigators from 4 of the university's 8 colleges and 10 different departments within those colleges.
Research is crucial for developing effective programs and policies. Currently, the TRC is working on five projects in partnership with VTrans that range from evaluating the pedestrian safety of rectangular rapid flashing beacons (RRFBs) in Vermont to improving the state's travel demand model.  All of the TRC's previous collaborative projects with VTrans are available on our research reports page.
TRC Programs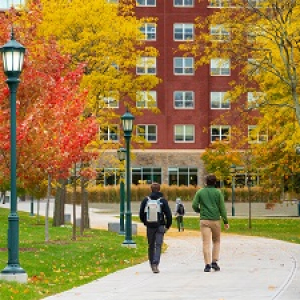 The TRC is home to a collection of research and outreach programs that help carry out the Center's mission to advance sustainable and resilient transportation systems in Vermont and beyond. We are proud to be recognized as filling key niches in research for rural and micropolitan areas, creative partnerships for workforce development, and quality outreach and education.
UVM began its partnership with the University of California Davis for the National USDOT-funded University Transportation Center (UTC) in 2013.  NCST's partnership has been fruitful in supporting the efforts of TRC faculty, staff, students, and affiliates across campus.
The Center is based at the University of Vermont TRC, and serves 11 states and the District of Columbia. The Center works closely with the FHWA Center for Transportation Workforce Development to ensure that the U.S. surface transportation system has a workforce that is resilient, skilled, efficient and effective in designing, operating, building and maintaining a 21st century transportation system.
The TRC began its partnership with the University of Maine and four other universities for the USDOT-funded Transportation Infrastructure Durability Center (TIDC) in 2018. The mission of the TIDC is to develop innovative, sustainable, next-generation solutions to improve the durability and extend the lifespan of existing and new transportation assets in New England and beyond.
The Vermont Clean Cities Coalition (VTCCC) brings together vehicle fleets in the public and private sectors to deploy alternative and renewable fuels, idle-reduction measures, fuel economy improvements, and emerging transportation technologies by providing outreach, technical support, and educational opportunities.