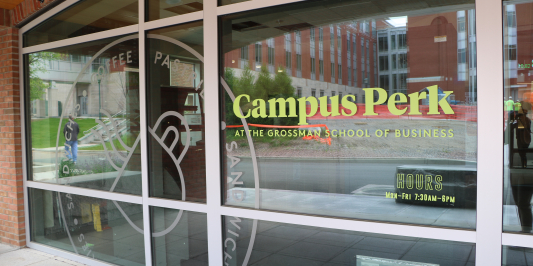 Vendor
For the purpose of parking management a Vendor will be considered an individual or company supplying goods or services for sale.  Examples are: Food Services, vending machines and/or products for vending, office equipment and/or service to vending machines and other equipment related to a vendors on campus operation.  Anyone identifying as a vendor must have the prior approval through a University Department Representative to qualify for a vendor parking permit.  The authorization must be completed through the Vendor Parking Permit Application process. 
Vendor's Delivering/Distributing/Servicing product
Vendors who come to campus to deliver products or service their equipment and will need to park for periods longer than thirty minutes to conduct business, must purchase and display a vendor parking permit.    
Vendors with on campus operations
Vendors with operations on campus that require staffing either by University Employees or those identified as Other Affiliate employees would be subject to the same guidelines and procedures that apply to all campus parking.