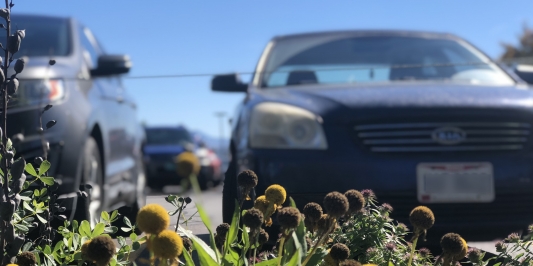 COVID-19 Customer Service Hours and Permit Sales
The staff is available business days during from 7:30 am to 4 pm (3pm on Fridays) for correspondence (voicemail and email), processing parking permit renewals and other administrative business. Call our office at (802) 656-8686 or email us at parking@uvm.edu for more information.
Location: 38 Fletcher Place, Burlington, VT 05405
Phone: (802) 656-8686
Fax: (802) 656-6550
Email: parking@uvm.edu
Regular Office Hours:
Monday-Thursday:  7:30am - 4:00pm
Fridays:  7:30am - 3:00pm
If you wish to give us feedback, please do so here.
To Rate All Our Services:
Submit a comment about services received by Transportation and Parking, such as permits, interaction with departmental personnel, office staff, citation appeals process, motorist assistance and normal
Concerns About Parking:
Submit a comment specific to parking lot closings, re-allocations, space availability, and parking policy changes.