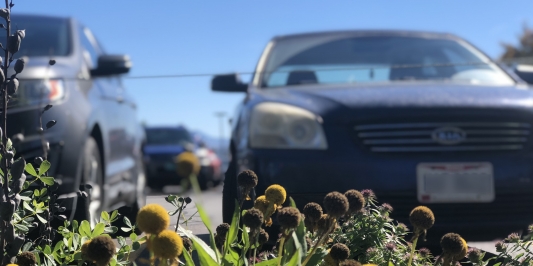 Transportation and Parking Office
Customer Service Closures
The Customer Services staff are those assisting you at our front desk for permit sales, through phone and email, and complete visitor permit and code orders.
We are getting a new parking system! In order to provide hands-on training to our staff, we will be following the following schedule:
Monday, December 02, 2019: 7:30a to 4:00p OPEN
Tuesday, December 03, 2019: 7:30a to 4:00p OPEN
Wednesday, December 04, 2019: CLOSED
Thursday, December 05, 2019: open 7:30a to 12:00p CLOSED REMAINDER OF THE DAY
Friday, December 06, 2019: CLOSED
Additional day of closure:
Monday, December 16, 2019 CLOSED
Please plan accordingly and distribute this information. We will be happy to assist you in any way possible to minimize the inconvenience.
Location: 38 Fletcher Place, Burlington, VT 05405 [Directions]
Phone: (802) 656-8686
Fax: (802) 656-6550
Email: parking@uvm.edu
Regular Office Hours
Monday-Thursday: 7:30am - 4:00pm
Fridays: 7:30am - 3:00pm
Comments:
To Rate All Our Services:
Submit a comment about services received by Transportation and Parking, such as permits, interaction with departmental personnel, office staff, citation appeals process, motorist assistance and normal
Concerns About Parking:
Submit a comment specific to parking lot closings, re-allocations, space availability, and parking policy changes.