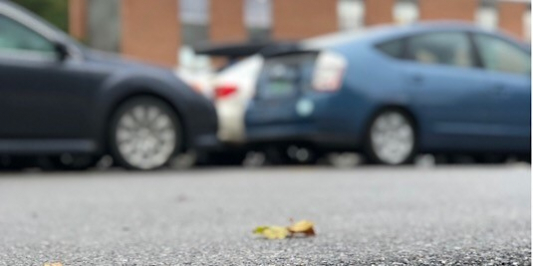 2019 - 2020 Residential Student Parking Permit Purchase Information
Many of you have received your housing assignments from Residential Life for Fall 2019. We will soon be contacting all eligible students, beginning with those who signed housing contracts with Residential Life in the Spring, to give them the opportunity to apply for a parking permit.

After the second week of August, we will send a notice to all eligible residential students advising of the opportunity for the remainder of the parking permits. Permits are limited and are capped and are sold first come, first serve.

All emails sent from Parking Services go to your uvm.edu email address. Along with this website, this is how we communicate all information to you concerning permit sales and parking updates.

Resident Permits/Resident Halls
Resident-Black (Converse; Central Campus Resident Hall)

When Resident Black is full, permits will be issued in Resident Purple, as space allows.

Resident-Blue (Harris-Millis; Marsh-Austin-Tupper; University Heights; Living/Learning)
Resident-Red (Wing-Davis-Wilks; Christie-Wright-Patterson; Slade; Simpson-Mason-Hamilton; Redstone; Coolidge)
Resident-Purple (Cottages; McAuley; Mercy; McCann; Hunt; Ready; Sichel; Richardson)
2019-2020 Commuter Student Parking Permit Purchase Information
Fall or academic year permits will become available at our office beginning August 1st, but will not be available on-line until mid-August. Please refer to the "Commuter Evening Map" address information to confirm what you are eligible to apply for.

NEW THIS YEAR: Please be prepared to show a lease agreement or two CURRENT pieces of mail (example: current utility bill) with your name on them confirming your residence if you are looking to purchase a Commuter Brown at our office. We will be asking for this proof as we distribute Commuter Brown permits at our pick up sites as well.
Commuter permits are sold to students in accordance to their local address. Please read the agreement carefully when you apply. It is a declaration you understand you must not misrepresent your local address in order to obtain a parking permit you do not qualify for.
Eligibility determined by local address
We have been instructed by the University not to sell daytime commuter permits to students within the Commuter Evening (PDF) range described and illustrated on our website. If your local address is within the blue circle surrounding the University and you wish to purchase a parking permit, you must select a "Commuter Evening" permit. You only need to provide proof of residency if you are applying for a Commuter Brown.

Misrepresenting your address is a Parking violation, with University sanctions, including, but not limited to, a referral to the Center for Student Conduct and your revocation of parking eligibility.
Commuter Permits
Commuter Permits - Brown (includes daytime parking)
Commuter Permits - Evening (Gold) (evenings, limited daytime)
Commuter Permits - Yellow (3rd & 4th Year Medical Students)
Commuter Evening Map (PDF)
Links to other Students
Warehousing your vehicle on campus
The price of your commuter permit does not pay for warehousing your vehicle on campus or overnight parking. You must ask for availability, and if approved, you must give Parking Services a contact person and phone number to someone who has keys to your vehicle in case it needs to be moved.

When approved, this special permit is sold at a price of $8 per day ($40 per week) and must be parked where designated by Parking Services.
Redstone Lofts/Redstone Apartments
Tenants or subtenants: UVM parking permits are not available for Redstone Lofts or Redstone Apartments tenants or subtenants. This includes warehousing. Please check with your individual main offices for your parking options.
Additional Information