The Rubenstein School Board of Advisors was established in 1993. Per the bylaws, the Board includes invited alumni, parents, donors, students, partners, and friends of the School and UVM who help advise the Dean on strategic opportunities and cultivate external relations for the School. Board members support the School in a variety of ways, and they are some of our most dedicated donors.
Thomas Berry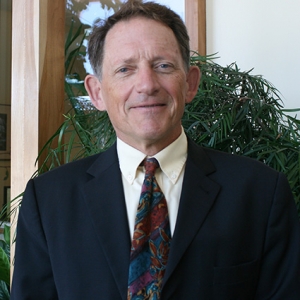 Thomas Berry, policy advisor and field representative for Vermont U.S. Senator Patrick Leahy, is an ex-officio member of the Board. Tom advises Senator Leahy on agriculture, conservation, energy, and natural resource issues in the Senator's Burlington, Vermont office. Tom previously served for ten years in a similar role on staff for the late Vermont U.S. Senator James Jeffords. Tom worked at the Rubenstein School, as an associate faculty member, from 2007 to 2009 while on staff with The Nature Conservancy in Vermont.
David Blittersdorf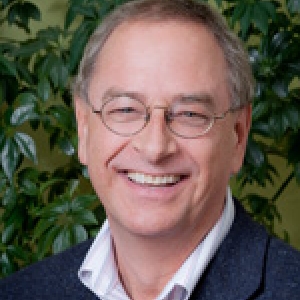 David Blittersdorf, UVM '81, of Charlotte, Vermont, is Chair of the Board of Advisors and its Executive Committee. He is President and CEO of AllEarth Renewables, a Vermont-based company that designs and manufactures grid-connected solar renewable energy systems, and he is Managing Partner of the 10-megawatt, four-turbine Georgia Mountain Community Wind farm in northwestern Vermont. He is also the founder and past CEO of NRG Systems, a manufacturer of wind measurement equipment and software for the worldwide wind energy industry. In addition to his work with the Rubenstein School, David is a board member for the Association for the Study of Peak Oil and Gas –USA, Vermont Businesses for Social Responsibility, and the Vermont Manufacturing Extension Center, and is a current board member, founding member and past chair of Renewable Energy Vermont. He also serves on the Board of Advisors for the Union of Concerned Scientists.
Sally Bogdanovitch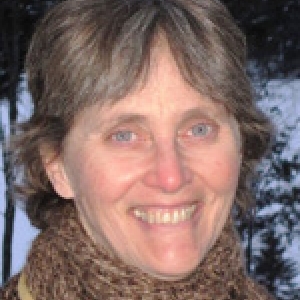 Sally Bogdanovitch, UVM-SNR '77, of Paul Smiths, New York, is Professor at Paul Smith's College and a certified forester through the Society of American Foresters (SAF). Sally was named a SAF Fellow, the highest honor bestowed upon SAF members to recog­nize sustained leadership and exemplary advancement of the forestry profession. She is a board member and recent past Vice President for the Empire State Forest Product Association, and a board member for Northern Woodlands magazine. She is a member of the Adirondack Community Trust and a natural resources consultant.
Lily Brown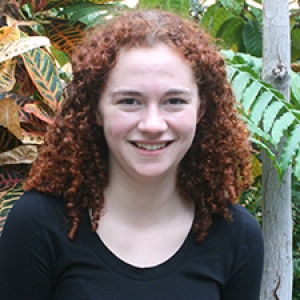 Lillian Brown '21 is a second year undergraduate student in the Rubenstein School pursuing a degree in Environmental Sciences with a minor in Spanish. Her area of interest lies in restoration ecology. Lily spent the past two summers as an intern for the Massachusetts Municipal Wholesale Electric Company (MMWEC), where she worked mainly on the energy efficiency audit and rebate program. Her projects there included flyer design, data analysis and reporting, and research of emerging technologies. She also attended Public Power Day at the Massachusetts State House along with MMWEC staff. Outside of her environmental interests, Lily is a clarinet player in the UVM Pep Band and an avid horseback rider. She is a proud Girl Scout alumna and received her Gold Award in 2017.
Carolyn Crowley Stimpson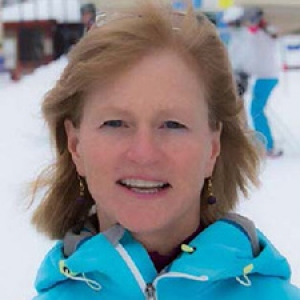 Carolyn Crowley Stimpson is Vice President of Resort Services at her family's-owned Wachusett Mountain Ski Area in Princeton, Massachusetts. Stimpson oversees customer service, tickets, communications, information technologies and rentals and is also President of MTNside Ski and Ride Shop at Wachusett. Additionally, she is co-owner and a board member at the Crowley family's 5th generation Polar Beverages in Worcester, Massachusetts. Her son Christopher graduated in 2016 from the Rubenstein School's Parks, Recreation and Tourism program where son Sam is now an undergraduate. The Crowley family contributed a substantial gift to the School in 2015 to enhance student experiential learning outside the classroom through valuable internships.
John DeVillars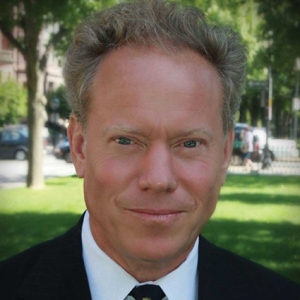 John DeVillars is a clean energy and environmental professional with substantial leadership experience in both the public and private sectors. He is Co-founder and Chairman of BlueWave Solar, a clean energy development and finance company headquartered in Boston, MA. Mr. DeVillars' public service career includes service as Secretary of the Environment for the Commonwealth of Massachusetts, Chair of the Massachusetts Water Resources Authority, and Chief of Operations for Governor Michael Dukakis. In 1993 he was appointed New England Administrator of the United States Environmental Protection Agency by President Bill Clinton, a post he served in until 2000. He has received numerous awards for his environmental service, including the President's Award of the Nature Conservancy, given annually for national leadership in environmental affairs. For the 2016-2017 academic year Mr. DeVillars served as a Senior Fellow at Harvard University's Mossavar-Rahmani Center for Business and Government where he focused on the role of public utilities in meeting the climate change challenge. Mr. DeVillars serves on numerous private and non‐profit boards of directors including the Executive Committee of the New England Clean Energy Council; the Acadia Center; the Massachusetts Environmental Trust; and EPA's National Advisory Council on Environmental Policy and Technology. Mr. DeVillars earned his MPA degree from Harvard University and his BA from the University of Pennsylvania.
John Douglas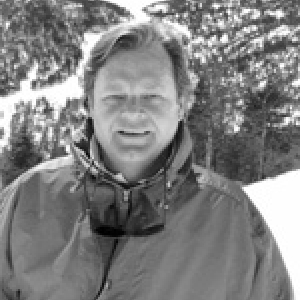 John Douglas, of Stowe, Vermont, is a consultant. He is a 30-year veteran of the ski industry and has served as president of Atomic Ski Company, marketing director of Rossignol Ski Company, and as a board member of Ski Industries of America.
Mickey Fearn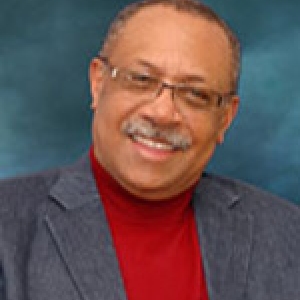 Mickey Fearn, of Raleigh, North Carolina is a Professor of Practice in North Carolina State University's School of Natural Resources. He has been a parks, recreation, and conservation professional for over 45 years. He served as the National Park Service's Deputy Director for Communications and Community Assistance 2008-2013. Before joining the National Park Service, Mickey directed the City of Seattle's Innovation Project and Neighborhood Leadership Program, managed Seattle's Race and Social Justice Initiative, and created programs to address youth violence and to reconnect young people with nature. For 12 years, he served as commissioner of Parks and Recreation for the state of Washington. Mickey has worked for the Governor of California, the California Department of Parks and Recreation, and the Mayor of Oakland, California. He earned a BA in Recreation and Park Administration from California State University and a MS in Recreation and Leisure Studies from the University of Oregon.
Dana Gulley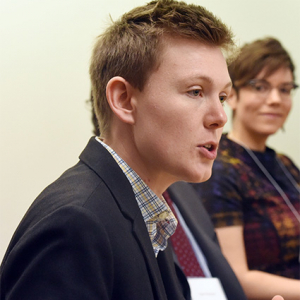 Dana S. Gulley, RSENR ENVS '10 & Grossman School of Business SIMBA '17, is an organizational development and inclusive business consultant. She also serves as the Editor-in-Chief of CLUED-iN, an online magazine for social entrepreneurs, published by the Inclusive Business Action Network (iBAN), based in Bonn, Germany. While Dana was an undergraduate, she served the Rubenstein School as a Steward and member of the Student Advisory Board and Diversity
Task Force. After graduating, Dana spent five years working for Riverkeeper as their Director of Community Engagement. She then returned to UVM and earned a Master of Business Administration focused on innovation and sustainability. She is a trained mediator and former University of Vermont Foundation Board fellow. She currently resides in Southwest Montana where she enjoys spending time backpacking, canoeing, and exploring all the west has to offer. TERM: 2020-23
Crea Lintilhac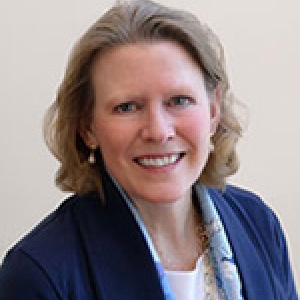 Crea Lintilhac, UVM-MS '78, of Shelburne, Vermont, is a trustee of the Lintilhac Foundation. She is a member of the Rubenstein School Board of Advisor's Executive Committee. Crea earned a Master's degree from UVM in 1978 and is a member of the Rubenstein School Lake Studies Advisory Committee and the Water Center Advisory Committee. Crea also serves as an officer and trustee of several environmental advocacy boards in Vermont. Crea is a UVM parent and received an honorary degree from the University of Vermont in 2014.
Marc Mihaly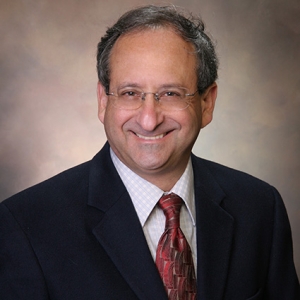 Marc is a Professor of Law at Vermont Law School (VLS) in South Royalton and recently served as its eighth president and dean. Marc joined VLS in 2004 as Associate Dean for VLS's Environmental Programs and Director of the Environmental Law Center. Marc received his BA degree from Harvard College and his JD degree from Boalt Hall School of Law, University of California, Berkeley. He worked as a legal aid attorney and Deputy Attorney General in the California Department of Justice. In 1980, he co-founded Shute, Mihaly and Weinberger in San Francisco, one of the nation's leading public interest environmental law firms, and served as its managing partner for 17 years. He is an expert in the areas of land use, urban planning, and energy law and policy. He serves on the board of the Vermont Land Trust.
Kunal Palawat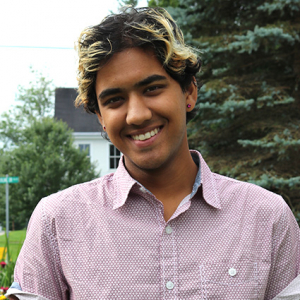 Kunal Palawat (they/them), UVM '18, of Tucson, Arizona, is a soil biogeochemist and community organizer pursuing their Masters at the University of Arizona. Their research focuses on heavy metal pollution of land and water, citizen science, and environmental justice. Kunal is also a co-founder of the Black, Indigenous, People of Color Environmental Collective at UVM and has experience in student recruitment/retention, teaching, and healing justice. They were also the Student Empowerment Coordinator at the UVM Prism Center for a short time. TERM: 2020-23
Elias Rosenblatt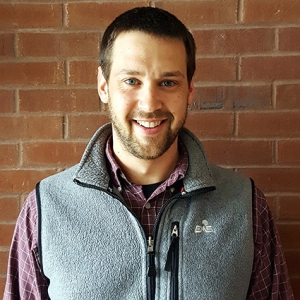 Elias Rosenblatt (RSENR WFB & ENSC '10) is a Ph.D. student in the Rubenstein School working to develop advanced monitoring methods and decision making tools for Vermont's moose population in the face of a changing climate and landscape. Elias earned a dual degree in wildlife and fisheries biology and environmental sciences as a Lola Aiken Scholar in the Rubenstein School, while gaining experience working with a number of wildlife and fish species. After graduating from UVM, Elias began working as a field ecologist for the Zambian Carnivore Programme, working to assess the status and future for important carnivore populations in the country and region. In 2016, Elias received his M.S. in Wildlife and Fisheries Management from Montana State University for his research evaluating the impacts of illegal bushmeat poaching and legal trophy hunting on key Zambian lion and leopard populations. Along with his research and education, Elias has instructed courses on ecology and wildlife biology methods to secondary and university students. Elias was awarded the Steven Rubenstein Graduate Fellowship in 2016 for his proposed research as an incoming Ph.D. student in the Rubenstein School.
Andrew Rubenstein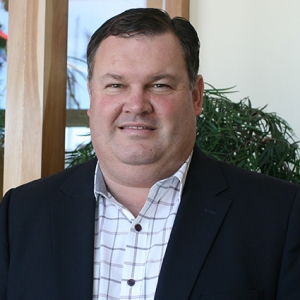 Andrew Rubenstein, of Rubenstein Properties LLC in Little Falls, New Jersey, is a longtime friend and benefactor of the School and son of the late Steven Rubenstein and current board member Beverly Rubenstein. Andy is part of the management team of Rubenstein Properties which renovates older properties and makes significant improvements that add value and reduce the buildings' environmental footprints by using environmentally sensitive design and construction. He is a member of the the New York Metropolitan Region Board of Directors for the American Technion Society which supports the Technion-Israel Institute of Technology.
Beverly Rubenstein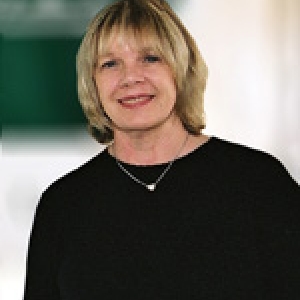 Beverly Rubenstein, of West Orange, New Jersey, is a benefactor of The Rubenstein School of Environment and Natural Resources. She is a trustee of the Rubenstein Family Foundation and former member of the UVM National Campaign Steering Committee.
Emory (Sandy) Sanders, Jr.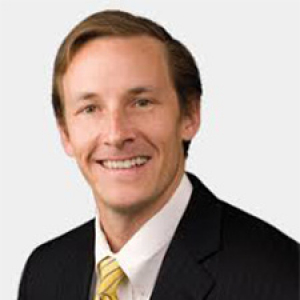 Emory W. (Sandy) Sanders, Jr., CFA, is a senior managing director and senior portfolio manager for Manulife Asset Management in Boston. He is the leader of the US Core Value Equity Team, which manages large cap value, large cap core and all cap core strategies. He was most recently a director, portfolio manager and senior equity analyst with the large cap equity research team at Wells Capital Management. He began his career with Evergreen Investments. He is a member of the CFA Society Boston, Inc. and a CFA charter holder. Sandy graduated in 1996 with a BS in Forestry from the University of Vermont. TERM: 2020-23
Gary Simpson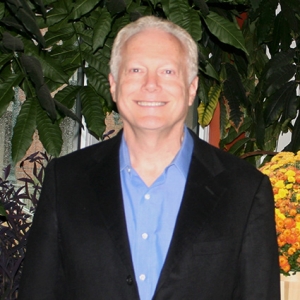 Gary Simpson, UVM '76, of New York, New York, is Chief Operating Officer of Windmill Capital. Mr. Simpson co-founded Windmill Capital in September 1998 and is responsible for all legal, compliance, marketing and administrative areas of the firm. He has invested extensively in hedge funds and private partnerships. Mr. Simpson has over 25 years of experience as an entrepreneur and executive in a variety of companies and sectors including real estate, construction and venture capital. He has extensive project management experience and has managed over one billion dollars of construction work, including the restoration of Ellis Island and the construction of the Brooklyn Navy Yard cogeneration plant. Mr. Simpson is the founder and a director of Transit Wireless, LLC, which has the exclusive license to own and operate the cellular and WiFi services network in all of the NYC underground subway stations, of which over 100 stations are presently active. Mr. Simpson received an M.B.A. from New York University's Stern School of Business. He has served on the board of directors of many organizations, including the Council on the Environment of New York City, the Center Against Domestic Violence and the Metro New York Chapter of the Young Presidents' Organization. Mr. Simpson is a member of the New York Angels investment organization.
Rebecca Stanfield McCown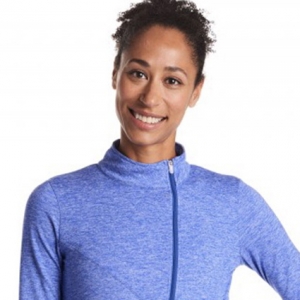 Rebecca Stanfield McCown, Colorado State University '04, UVM '06 and '11, of Lebanon, New Hampshire, is the Director of the National Park Service's Stewardship Institute located at Marsh-Billings-Rockefeller National Historic Park in Woodstock, Vermont. Rebecca earned both a Master's and Doctorate from the Rubenstein School with her research focused on racial and ethnic diversity in natural resources and outdoor recreation. Rebecca has also served as adjunct faculty in the School.
Emeriti Board Members
Susan Swenson Barbuto, UVM '76, MS Columbia University '82 (2013-2018)
Kay Henry (2001-2018)
Alicia Taylor, RSENR '05, (2013-2018)