The Grounds Crew is responsible for maintaining over 450 acres of the campus including 200 acres of trees, shrubs, and turf, 2,500 trees, 39 acres of parking lots, 9 miles of roads, and 15 miles of walkways.
Grounds Staff List
Office Location: Grounds Building, 50 University Road
Office Phone:  (802) 656-3866
For Emergency Snow Removal Needs: Service Operations Support (SOS) at 802-656-2560
| Title | Name | Email |
| --- | --- | --- |
| Grounds Manager  | Matthew "Matt" Walker | email Matt  |
| Grounds Supervisor | Tom Whalen | email Tom |
| Office Support Generalist | Lori Bergevin | email Lori |
What We Do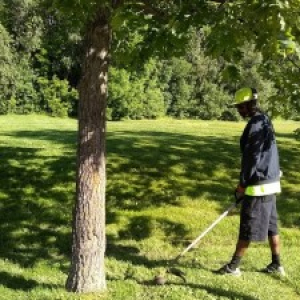 Duties include care of all trees, shrubs, horticulture and turf which entails mowing, trimming, weeding, planting, pruning, mulching, seeding, fertilization, watering, and leaf removal. Winter duties include all snow removal, snow plowing and salting/sanding of all parking lots, sidewalks, and roadways.
Summer and Seasonal Employment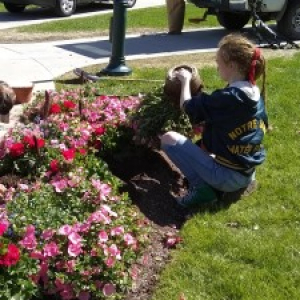 Students! Like to get your hands dirty? The Grounds crew often has summer or seasonal opportunities to work with campus horticultural and grounds maintenance crews. Check the JobX portal through the UVM Student Employment Office.
Our Steps Towards Sustainability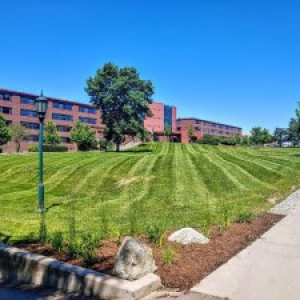 We practice Integrated Pest Management or IPM
We use native, zone hardy site-specific plants
We limit irrigation to athletic fields and the main Campus Green only
We use mulching mowers and don't bag grass clippings from lawn mowing.
We collaborate with campus partners on stormwater management solutions
Best Practices for Snow & Ice Removal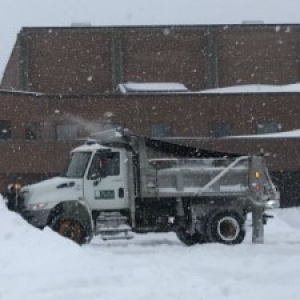 We employ best practices for snow and ice removal which include:
Pre-treatment of surfaces with brine to prevent snow bonding to the surfaces and ensure maximum impact of salt application.
Pre-treatment of road salt with a liquid deicing product that enhances the melting capabilities of the salt in lower temperatures. The ProMelt Ultra 2000 liquid is made from refined corn carbohydrate derivative blended with magnesium chloride.
Annual staff training on best practices and optimal application rates of salt.
Secure storage of salt in constructed covered sheds to ensure that no salt leaches out from the structure.