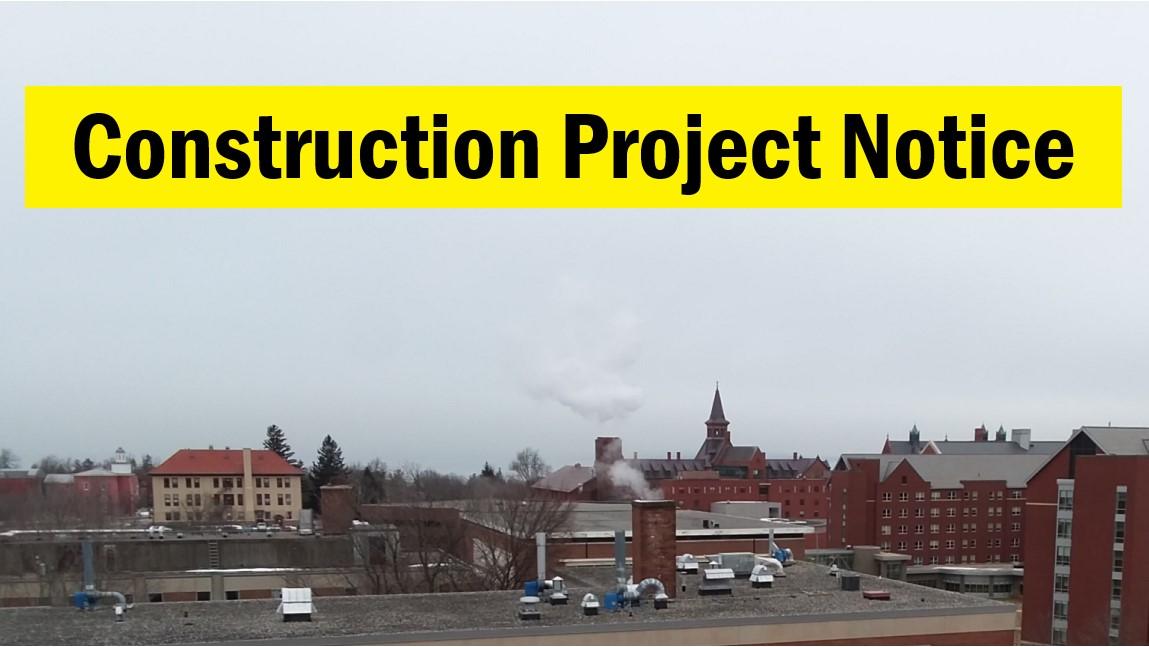 Description of Work: Domestic Water Line Flush:
On Wednesday November 10, 2021 @ 07:00 am, contractors and engineers in support of the Firestone construction project will be flushing a 
newly installed water line. Flushing will take place at the fire hydrant located just outside the East entrance of Given/HSRF. Some impacts to neighboring buildings will be...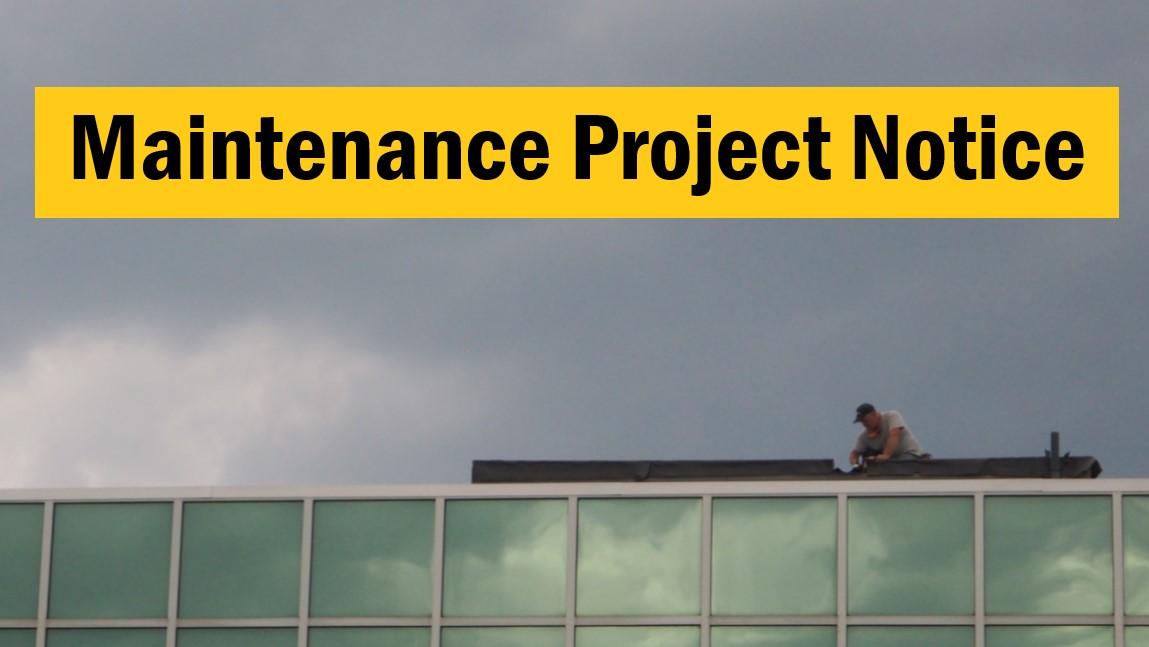 What Is Happening? Investigation and inspection of the parapet supports/structure above the exterior west stairway at Howe Library.
Duration of Work: Monday, Nov 1, 2021, 7:00 a.m. - 5:00 p.m. 
What to Expect: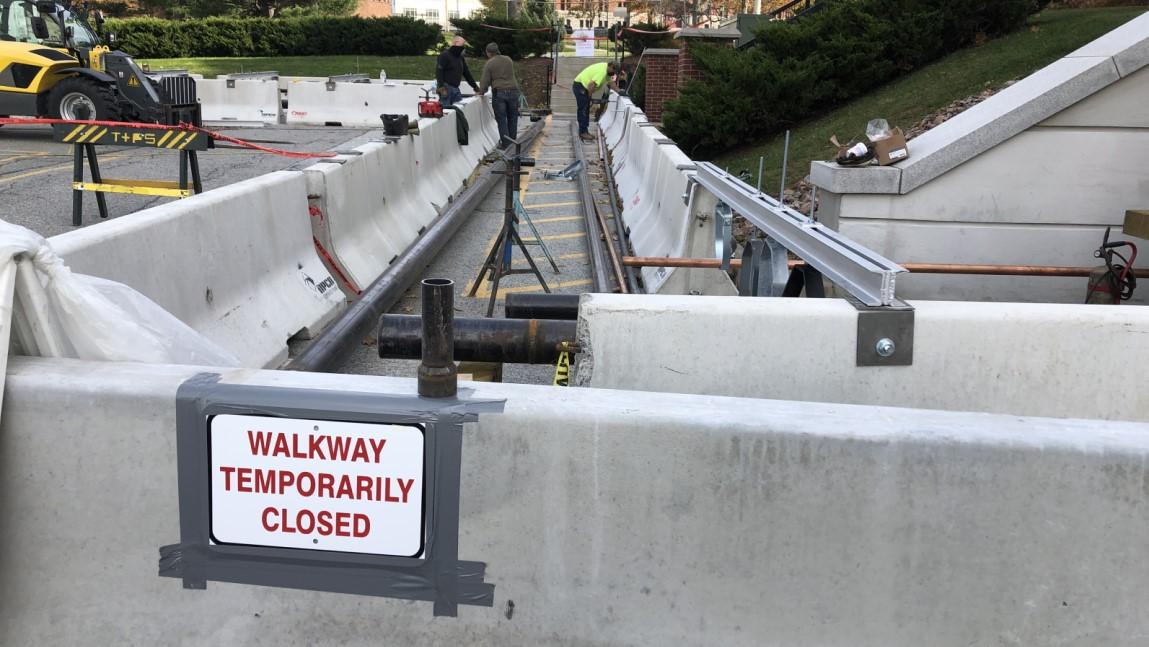 What Is Happening?
A large temporary boiler in a semi-tractor trailer will be parked in the Waterman North parking lot throughout the winter months. This rental boiler is necessary to provide heat for the building this winter. Exposed above ground and insulated piping will be connected from the trailer to the building's steam heating system.