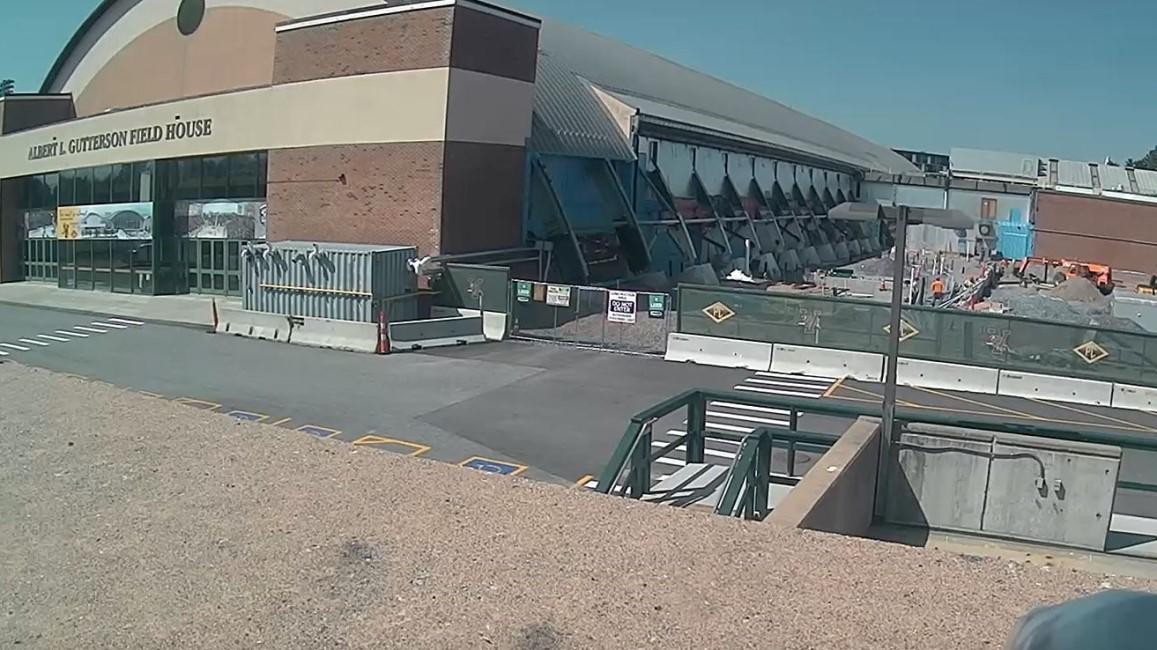 Description of Work: 
Physical Plant, PC Construction, Benoit Electric, and Burlington Electric Dept. are coordinating a site-wide power outage to cut over the new electric transformer and switchgear on the PFG/OCMC construction site. The athletic facility and construction site will be CLOSED to all non-facilities and construction personnel who are not directly involved...
What Is Happening?
The roof on the PFG Strength and Conditioning & Dance Studio is being replaced. 
Duration of Work:
August 10th 2021 - October 29, 2021
Work will be performed between 7:00 a.m.– 5:00 p.m. daily
What Is Happening?