Welcome Dean Schadler!
View the UVM Campus from a Quadcopter
"No one wants to film someone else on a powder day," says Julian Tryba '13, explaining how he conceived of the Eleview. After a monstrous snowfall his junior year, Tryba and friends headed to Jay Peak where, in between runs, they daydreamed about a device that could follow them down the mountain, filming them without the need for a designated cameraman.
Why CEMS?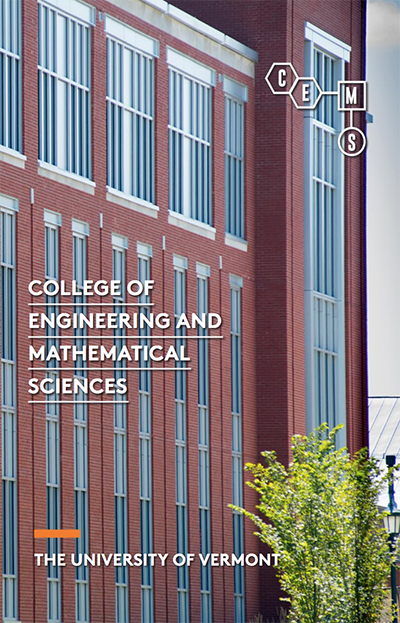 Our students and faculty are immersed in an atmosphere of discovery that stretches across disciplines to find answers to complex and challenging problems in engineering, mathematics, and computer science.
Our students learn from and work with faculty members who are pioneering new knowledge at the forefront of engineering and the computational sciences. Participation in this research-enhanced environment opens a world of possibilities for students and produces inspired individuals: critical thinkers and creative leaders to address the opportunities and challenges of tomorrow.