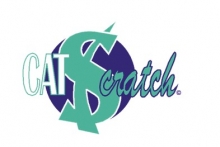 CAT$cratch rolls over year to year and semester to semester! You can use CAT$cratch on and off campus! 
CAT$cratch is UVM's prepaid debit account which works right off your digital CATcard. Using CAT$cratch is a safe, convenient way to have access to goods and services without always having your purse or wallet with you. Typically you will have your phone with you as it is needed for your residence hall and to access your meal plan. CAT$cratch has no fees attached so you will never overdraw this account. You MUST have CAT$cratch to copy and print at our libraries or for fingerprinting through Police Services.
Anyone having issues depositing funds please call 802-656-4509 or email catcard@uvm.edu for assistance.