LIVING IN BURLINGTON
Explore UVM's off-campus housing options in Burlington and surrounding areas. Additional rental options are advertised in newspapers (Seven Days and Burlington Free Press), Craigslist, UVM Gradnet, and Front Porch Forum, and below is some info about nearby apartment complexes that provide housing for many UVM graduate students.

Spinner Place offers an off-campus independent student living environment, with fully furnished, modern, updated interiors. Located in the heart of vibrant downtown Winooski, Vermont, Spinner Place is about a mile (20 minute walk) from UVM campus and only steps away from some of the best coffee shops, restaurants in the Burlington area. It is also conveniently located on a bus line that goes directly to campus. Spinner Place features fully furnished 2-8 bedroom apartments with modern furniture and appliances. The cost of a room is $1,050 per month, including all utilities, high speed internet, free laundry, a 24-hour fitness center, a dedicated on-site management and maintenance team, and a wide range of amenities. *Please note that the website may read that they are currently not accepting new tenants so please contact them at spinnerplace@redstonevt.com or 802-861-2710 to confirm availability.

If you are interested in housing with a classmate or seeing if you can obtain a lease from a SI-MBA alum, learn more.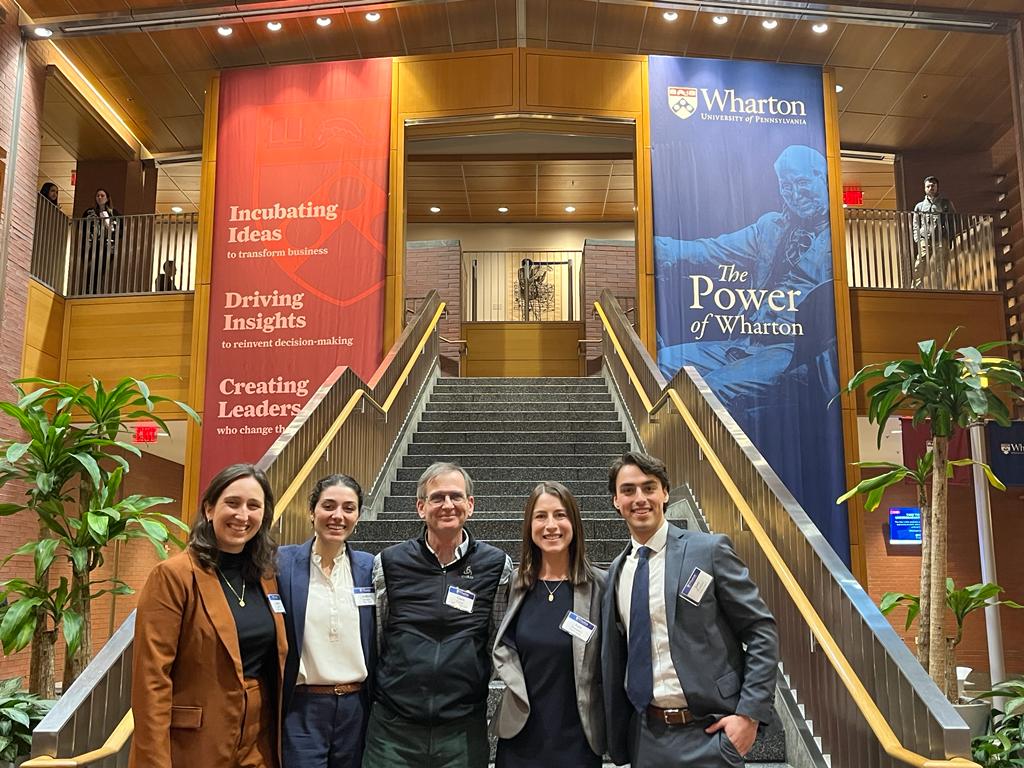 Amelia Clark, Andria Ronne, faculty member Cairn Cross, Lexi DeMarco, and Joey Webber compete at Turner MIINT@Wharton impacting investing competition.
COMPETITIONS
In addition to applying new skills on projects close to home, we also encourage our students to put them to the test on the national stage.
Most recently, SI-MBA students took home the top prize at the 2019 Total Impact Portfolio Challenge, hosted by Bank of America, the University of Pennsylvania's Wharton Social Impact Initiative, and the Good Capital Project.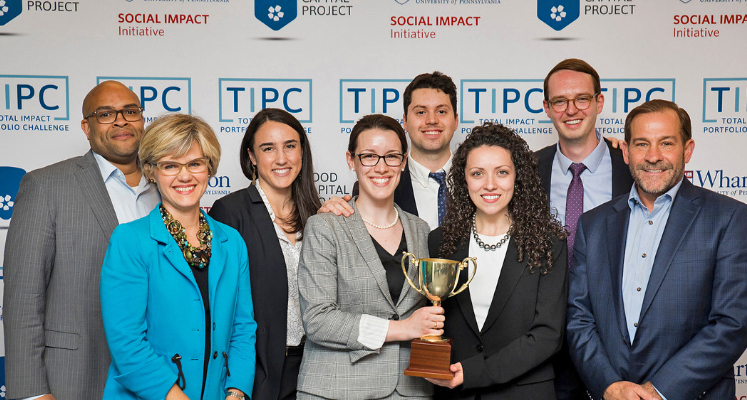 Winning SI-MBA students Emily Klein, Alyssa Stankiewicz, Andrew Mallory, Maura Kalil, and Peter Seltzer alongside competition judges Michel Lear of Bernstein Private Wealth Management, Jackie VanderBrug of Bank of America, and Glen Macdonald of Bronfman Rothschild. (Photo: Chris Kendig)
CLUBS & VENTURES
Even with a rigorous course load, many of our students use the SI-MBA experience to put new skills into practice immediately. From starting a rapid response venture to tackle the COVID pandemic, to mobilizing to bring a new ventilator to communities in need, to running projects in the SI-MBA consulting group SIMPACT, our students step into the accelerated 12-month program knowing that every day counts.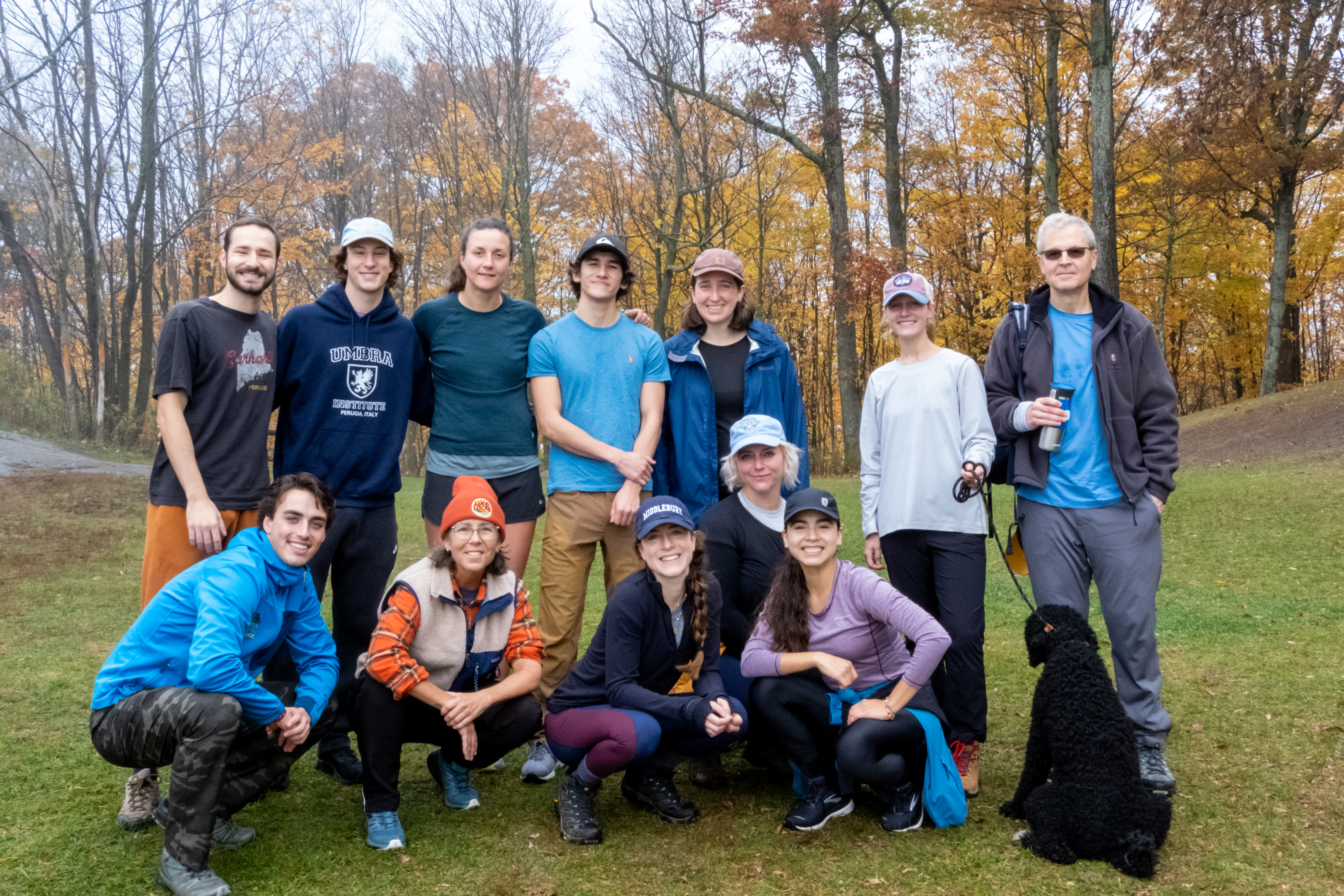 THE GREAT OUTDOORS
Take advantage of all four seasons of Vermont's great outdoors. From swimming in Lake Champlain in the summer, hiking in the beautiful fall foliage, skiing and snowboarding in the winter, and visiting sugarshacks in the spring, Vermont really has it all.