Learn through experience - outdoors, in the community, in the classroom, around the world.
The Rubenstein School claims a storied history of preparing environmentally and socially responsible leaders, scientists, practitioners and advocates who understand the interdependence of people and healthy ecological systems. A science-based curriculum, focused on experiential learning, inspires students to apply knowledge to real world projects. Students graduate with the skills needed to make change and resolve complex environmental challenges.
More about our School | More about studying the environment at UVM
Experiential Learning
Do an internship, conduct research with faculty, take a service-learning or travel course, explore jobs in your field, study abroad.
Connect with RSENR's Office of Experiential Learning to find out more >>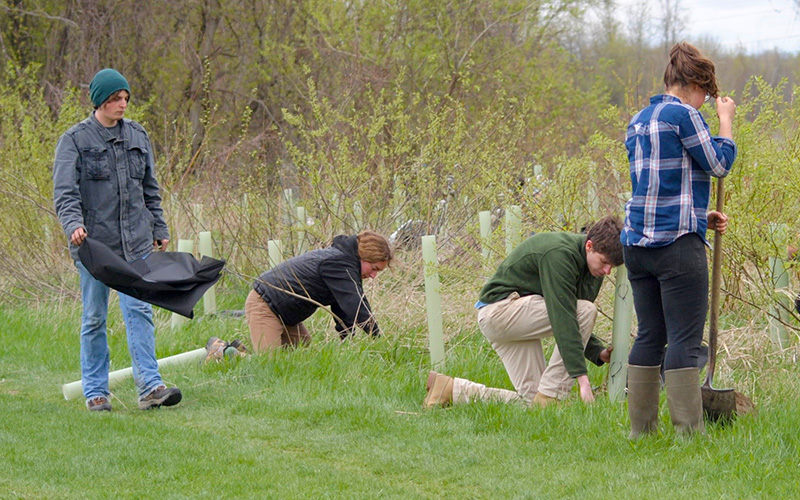 Events
Wed Jun 27 RSENR PhD Proposal Seminar & Defense: Jesse Gourevitch, Distributional Equity in Conservation Planning to Enhance Ecosystem Services, Gund Conference Room, 9:30am
Wed Jun 27 RSENR Master's in Leadership for Sustainability Seminar & Defense: Xavier Brown, A Soilful Journey, https://zoom.us/j/228538809, 3pm
Contact Us
Rubenstein School
of Environment and Natural Resources
81 Carrigan Drive
Burlington, VT 05405
Call us: 802-656-2911
Email us: rsenr@uvm.edu